Published August 22, 2019 by Symone Marie Holloway '22
Talk Dance to Me
Lucy Sydel '22 is spending her summer moving at Movement Research Inc., a New York City laboratory investigating dance.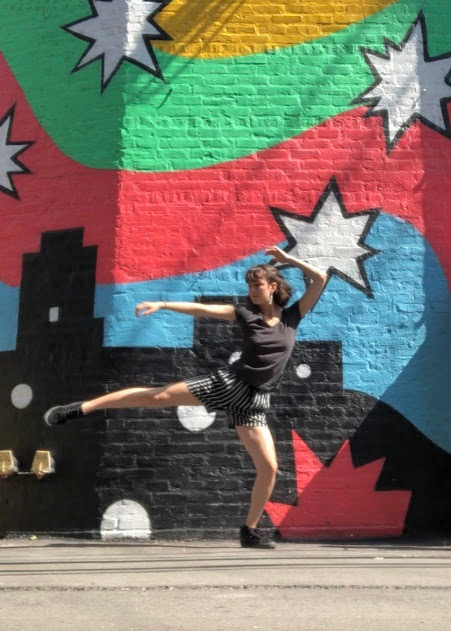 Sydel received a grant from Bowdoin's career exploration office to fund her summer internship; hers was the Annual Fund for Career Readiness Award. It is one of nearly 100 "funded internships" the College awarded students this summer to pursue unpaid opportunities.
"Movement Research isn't about just dancing to be a good dancer—we have lots of classes that focus on movement, somatic practice, and physical inquiry," Sydel said. The company also hosts community forums and reading groups, and recently offered a workshop on gesture and performativity. Twice a year, it publishes a performance journal; the latest is about performance and indigenous cultures. 
Sydel is a marketing and communications intern for the company. She handles social media accounts, works on the newsletter, maintains the website, updates press lists, and corresponds with visiting artists.
But she still manages to squeeze a bit of fun into her busy work days. "A really cool part of the job is that I get to take free classes as a part of my internship. Each day I can take one to two classes before I go into the office."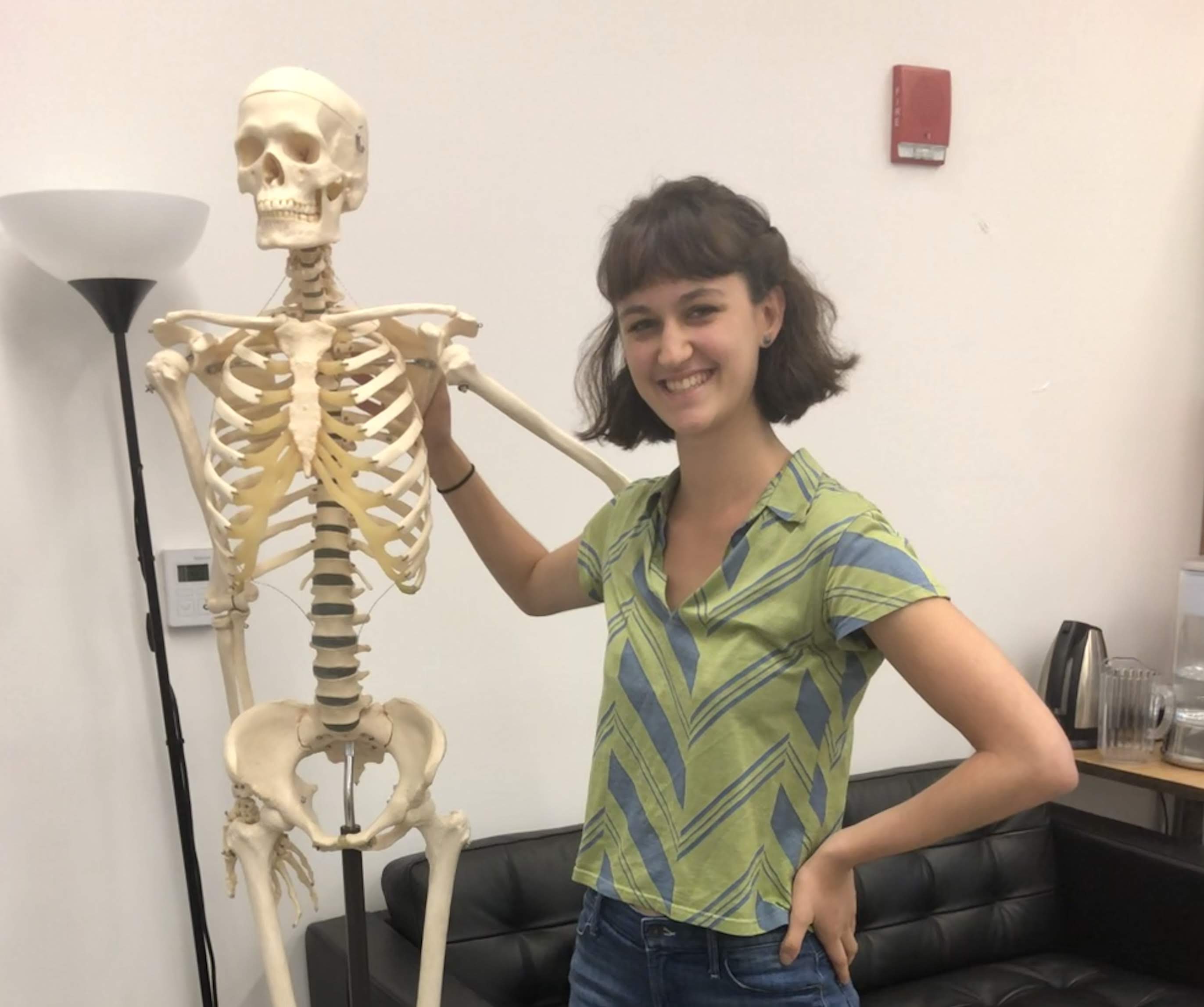 Sydel found out about the position through her dance professor, Aretha Aoki, who used to work for the company in its critical correspondence department. "It seemed like a perfect internship for this summer because I'm trying to explore my future as a performer and dancer while also working on skills in arts administration, and this allows me to do both," Sydel said. 
Sydel is considering a double major in performance and anthropology. Her interest in anthropology was piqued after taking a first-year seminar with Assistant Professor of Anthropology Willie Lempert, who studies aboriginal cultures and film. Discussions with Lempert during office hours allowed Sydel to explore the overlap between performance, rituals, culture, and communication.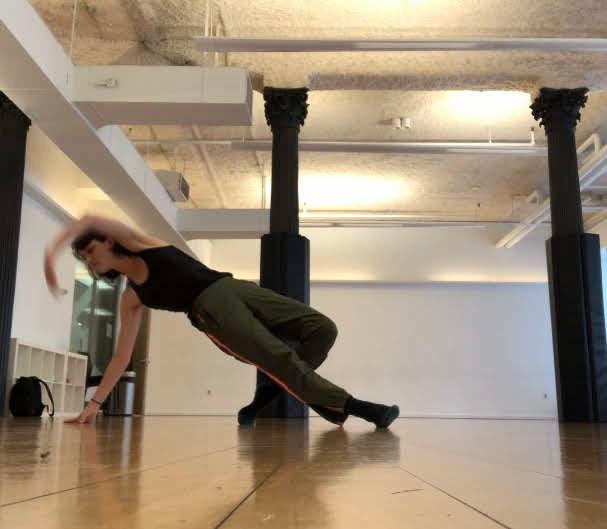 "In ten years, I will hopefully be doing academic research about performance or gesture. And also be engaging with performance either as a working artist, or possibly teaching," she said, when asked about her aspirations. "I'm really interested in teaching movement to people of all levels, because I think it's really important to know how your own body moves...It can be really special to give that gift of finding your own movement to people who haven't discovered that power yet." 
Sydel has been dancing since elementary school. Her career began with Ellen Robbins' modern choreography class that she took all the way through high school. It allowed her to choreograph and perform a solo each year at New York Live Arts. She has continued dancing at Bowdoin.
"I'd like to thank Bowdoin for the opportunity to pursue an arts based internship," she said. "At many intuitions the arts can be pushed aside and seen as lesser than, or just a supplement to academic work. But this summer has been a dream come true for me in terms of combining the arts with academics in the real world and getting paid to do it."