Published August 15, 2019 by Rebecca Goldfine
Sophomore Nicholas Bower's Marine Science Internship in the Bahamas
For his summer internship, Nicholas Bower '22 returned home to Nassau, Bahamas, to work on a unique project that fuses tourism, commercialism, science, and the environment.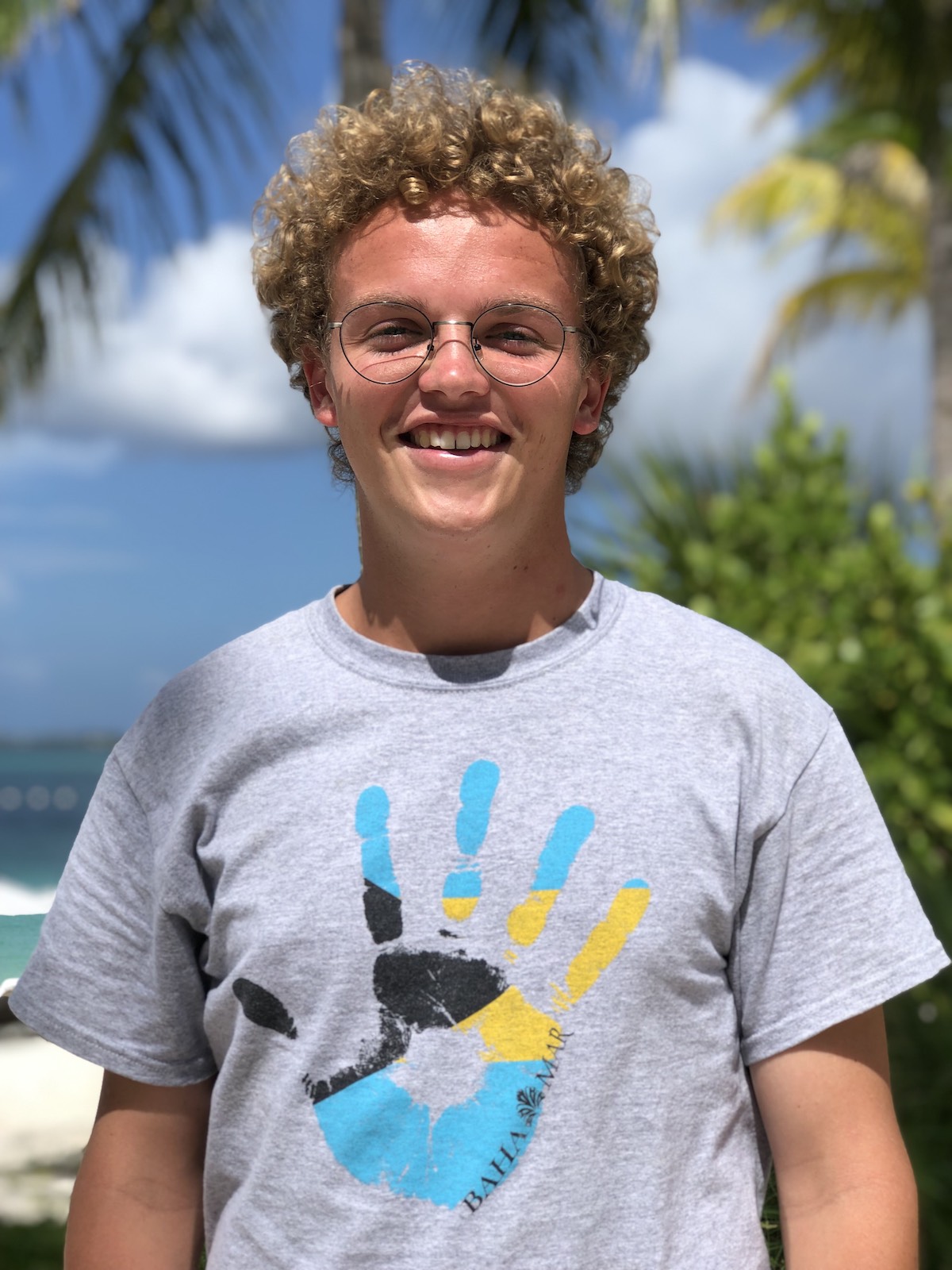 With a Career Planning Internship Award from Bowdoin, Bower has a joint internship with the Perry Institute of Marine Science—one of the leading research centers for coral reefs in the Bahamas—and Baha Mar, the largest resort in the Bahamas archipelago.
(Local connection fun fact: Though he's from the Bahamas, Bower actually connected with the Vermont-based Perry Institute via his Brunswick host parents, David and Margo Knight. David is on the nonprofit's board of directors.)
Bower is working with Baha Mar's chief scientist, Vanessa Haley-Benjamin, to develop conservation programming for the mega-resort. One cause he's taken on is a coral restoration program, an initiative aimed to educate guests about coral reefs and reef restoration. So far, he's helped create a coral nursery and an experiment in coral micro-fragmentation. Both projects will be part of Baha Mar's future Conservation Education Centre, scheduled to open in October.
"This is what I was interested in: how we can incorporate education about the Bahamian environment into the tourist experience," Bower said during a recent Skype interview.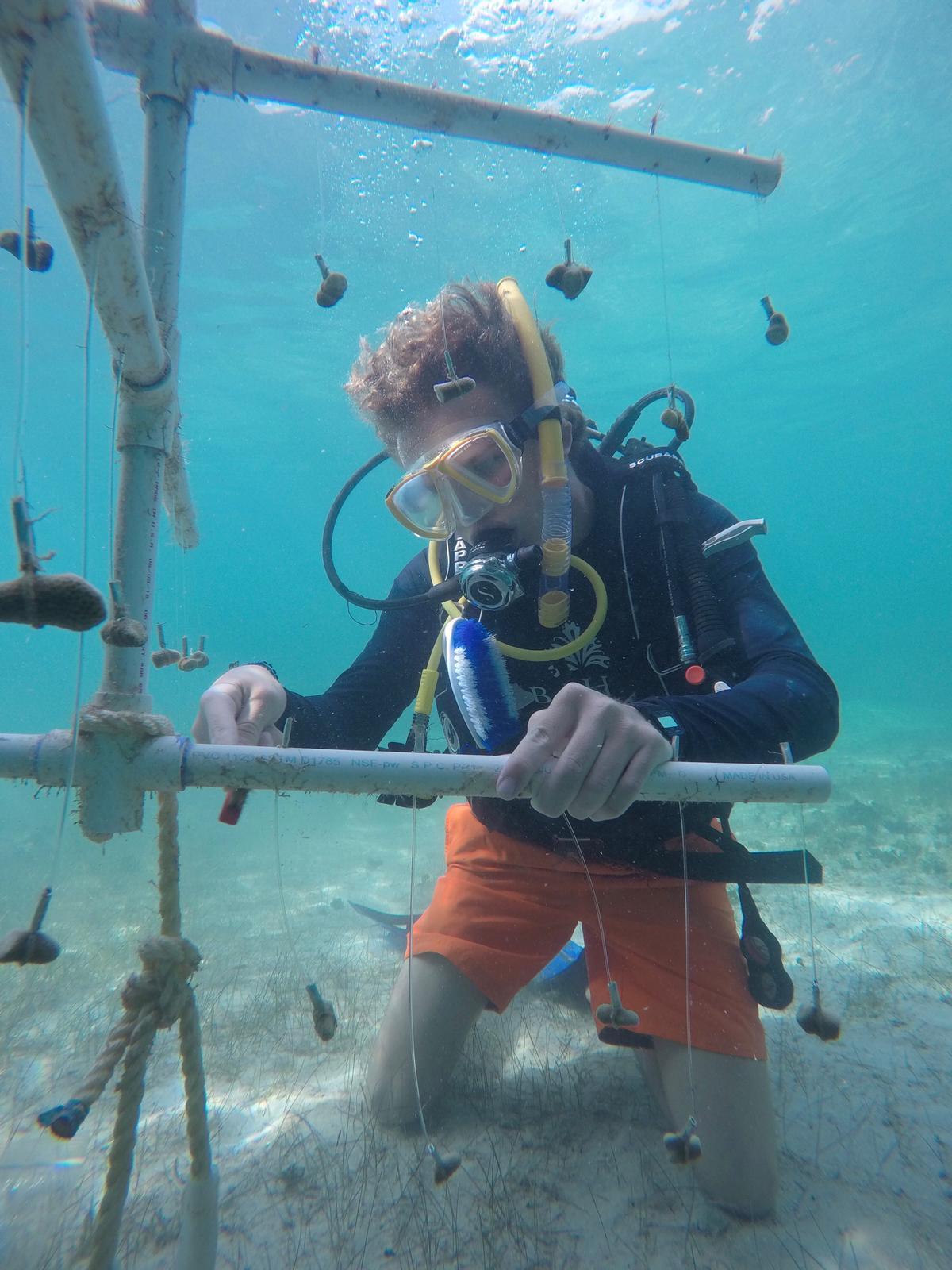 Bower has also been asked to brainstorm ways to encourage resort visitors to donate to ecological projects. One idea he's had: "What I'd like to see is an exhibit showing how a donation would actually help the Bahamian environment, to show exactly what it would achieve," he said. 
A rising sophomore, Bower hasn't yet declared a major and is interested in economics, policy, philosophy, history—the works. His internship has given him a preview of many different fields, since it is an interdisciplinary lesson of sorts into how many of the players in environmentalism—nonprofits, for-profits, scientists, tourists, and public officials—can collaborate. Through it all, he's had illuminating conversations with Haley-Benjamin, who helps him make sense of the complex interplay that fuels conservation efforts. 
"We talk about so many different things every day, and she draws on her life experiences," he said. "Our chats always encourage me to maintain a focus on the big picture. When it comes to environmentalism, there is a lot of alienation going on, often caused by emotion crossing into national development decisions that should be based on science and data."