Published August 28, 2019 by Rebecca Goldfine
Samara Nassor '22 Advocates for Environmental Change in Tanzania and in Maine
Samara Nassor '22, who is from Tanzania, received a summer fellowship through Bowdoin's environmental studies program to pursue a conservation-focused internship with The Nature Conservancy. Below, she describes what most inspired her.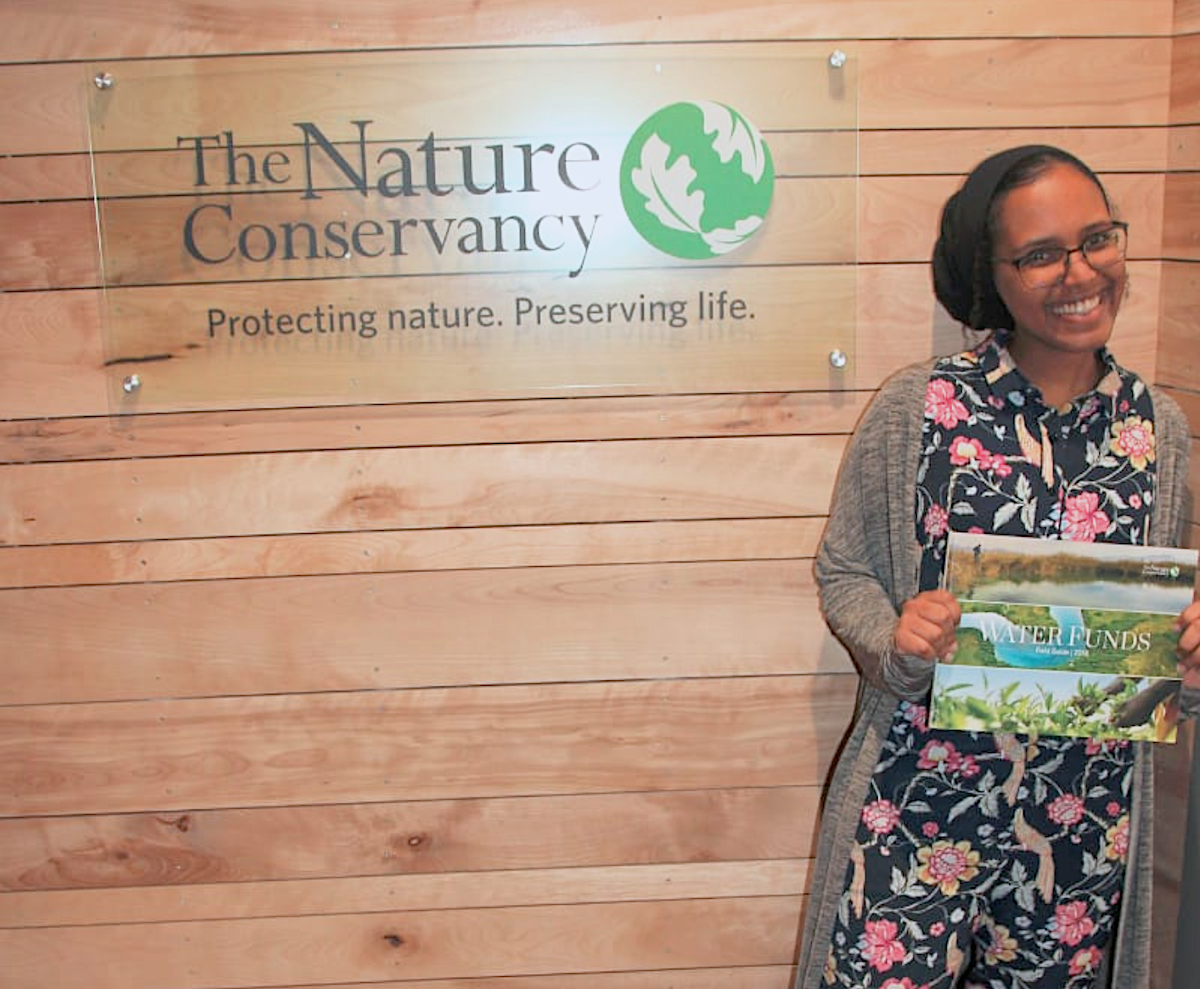 "The Nature Conservancy is a major charitable environmental organization in the United States with offices around the globe. This summer, the local Brunswick office hosted me as an intern. I was financially supported by a Logan Environmental Studies Fellowship from Bowdoin's environmental studies program.
Although I secured two internship offers, I felt that the mission of the Conservancy spoke to me most especially as an international student. I grew up in Tanzania. 
Over the eight weeks of my internship, I was able to work on my passion project—researching a water fund for Tanga, a city in northeast Tanzania. A water fund is a governance mechanism that can provide cities the political and financial influence necessary to counter water degradation and preserve terrestrial and aquatic ecosystems, while enhancing the quality of life of rural communities. 
My research revealed that the water needs of more than 300,000 Tanga residents are compromised due to pollution in the Zigi River, a river that flows through Muheza and Korogwe districts located in the Tanga Region. Daily water supply from the Mabayani Reservoir in the Zigi River has declined from 30,000 to 20,000 cubic meters.
I unraveled the challenges riverside communities faced—including poor farming practices, conflicting forest and agricultural policies, poverty and the lack of income-generating activities, population growth, and a lack of accountability for the Amani Nature Reserve, a biodiversity hotspot. And I explored solutions, such as making payments for watershed services to the Tanga Urban Water and Sanitation Authority. 
I hope to continue working with the Conservancy's Africa team on this project when I return to Tanzania next summer and possibly turn this into an honors project later in my college career. A year ago, I couldn't have imagined myself successfully pitching for a hydropower project in Gabon during a trustee meeting or conducting a feasibility study on a water fund in Tanzania. But this opportunity allowed me to stay in touch with home while contributing to development work there and in Maine.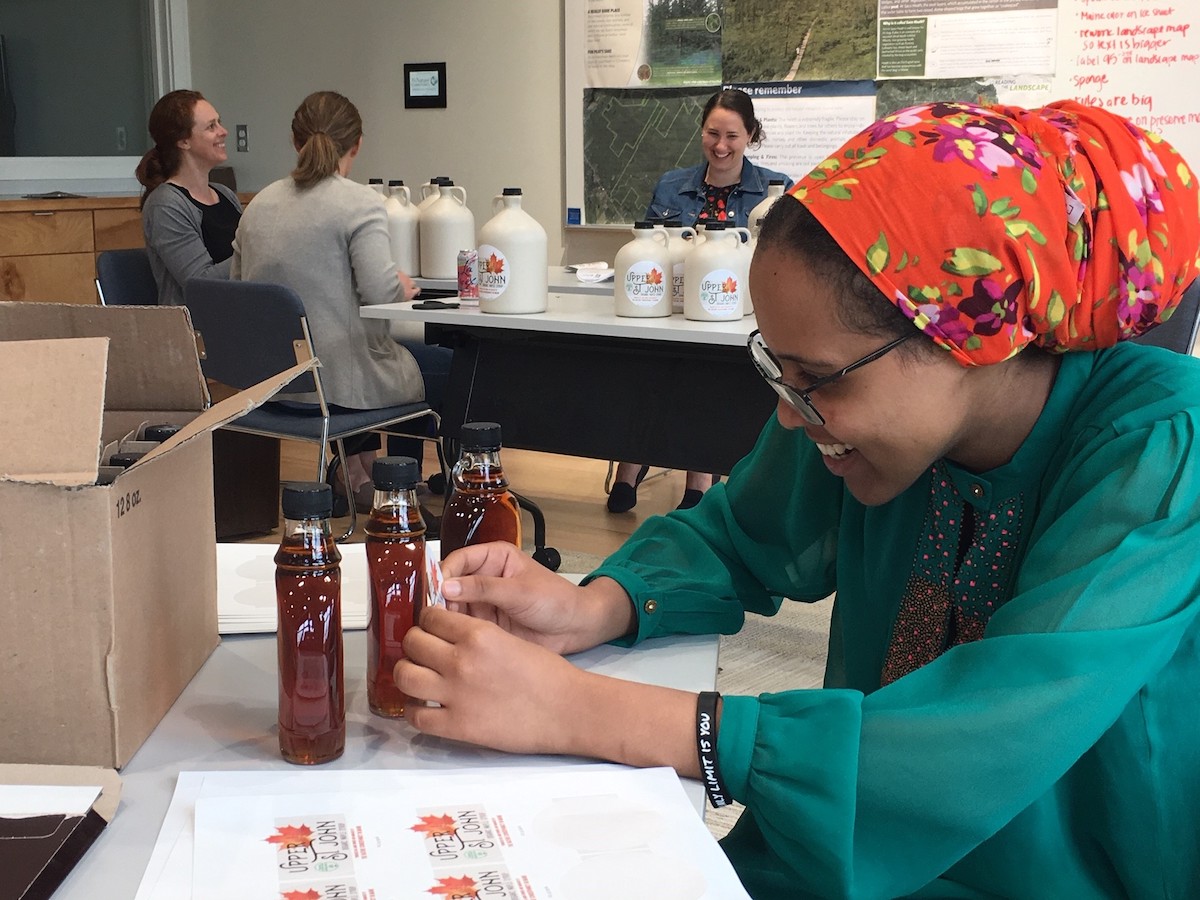 In addition to working on the water project, I also delved into the world of land stewardship and nonprofit communications, and—more technically—into culvert data analysis!
I contributed to the Conservancy's daily operations by learning the ins and outs of philanthropy—actively participating in board, trustee, and staff meetings, and assisting with field work. I handled tasks such as foundation research and donor reports as assigned by the development team to help the Conservancy build relationships with funders.
The courses I took in environmental studies and government and legal studies last year gave me an interdisciplinary perspective on the natural sciences, social sciences, and humanities. This content was important for me when communicating environmental ideas and assessing the potential responses of governments, corporations, and individuals—it also enabled me to ask pertinent questions and successfully problem-solve.
My goal was to understand the mission of nonprofits and the non-confrontational approach of The Nature Conservancy in environmental justice. Networking opportunities with the Maine Environmental Changemakers—an intergenerational network that connects diverse Mainers with professionals to inspire environmental action—and individuals from different departments at the Conservancy allowed me to grapple with complex environmental issues from climate change to land degradation and water insecurity.
I fathomed what it took to create an environmentally literate society, garner interest for conservation, and build lifelong relationships with donors who see protecting natural resources and their caretakers as their calling."