Expanding a Coastal Center
Published by Tom Porter
Work has begun on the expansion of the Schiller Coastal Studies Center. The 118-acre Harpswell facility, located about thirteen miles from the Bowdoin campus, will offer an even wider range of possibilities for students and researchers studying the ocean and the environment.
The expansion was made possible through a $10 million gift from Bowdoin parents Philip Schiller, an Apple executive, and his wife Kim Gassett-Schiller, in 2017.
The project includes a single-story 4,200 square-foot dry lab, with teaching, research, and preparation and support spaces. There will also be a single-story 4,950 square-foot Living & Learning building to provide spaces for classes, conferences, and dining. The residential component consists of three 1,800 square foot six-bedroom cabins, and a 950 square-foot apartment cabin.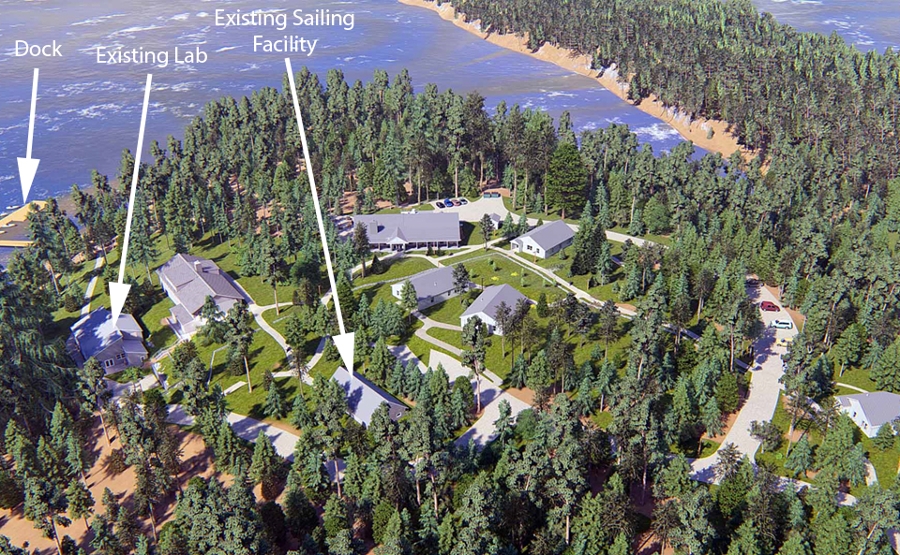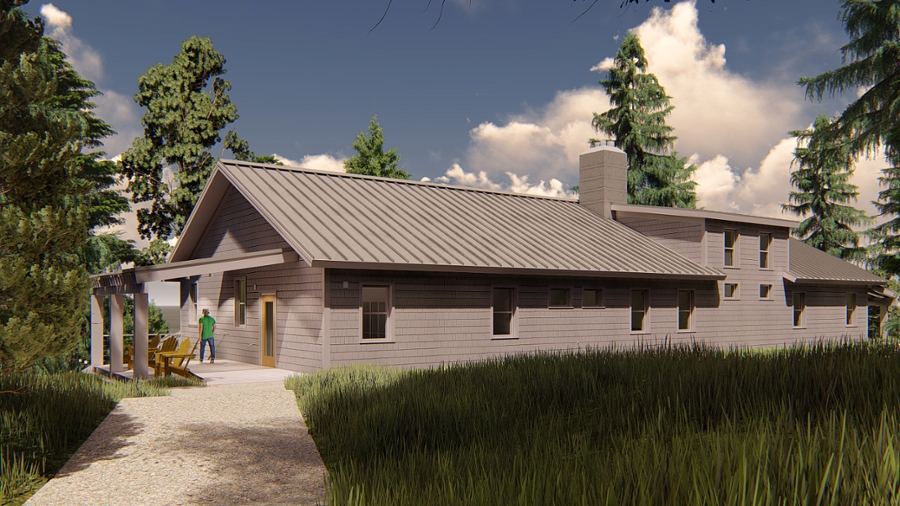 "These new facilities will mean exciting opportunities for all Bowdoin students, regardless of major," said Associate Professor of Biology David Carlon, director of the Schiller Coastal Studies Center. "The 118 acres of forest and five miles of coast will serve as a living laboratory for existing and new science curricula focused on change in the Gulf of Maine. It will also provide a unique coastal refuge for students, faculty, staff, and visitors to think differently about the challenges that lie ahead," he added. Carlon said the new residential housing and dining opportunities will allow for extended stays and new summer programming that will connect Bowdoin to the broader community. 
The cabins, apartment, and Living & Learning building have been designed to Passive House standards with "super" insulation, triple-pane windows, and efficient air-exchange systems for heating and cooling.
"This month the contractor is building the roads, walkways, installing underground infrastructure, and excavating foundations for the buildings," said John Simoneau, senior capital projects manager at Bowdoin. "In July the site will be ready for crews to start on the buildings."
Construction work is scheduled to continue until August 2020. The architect on the project is Centerbrook Architects & Planners of Centerbrook, Connecticut.