Published June 25, 2019 by Symone Marie Holloway '22
After Bowdoin: Mellon Mays Fellows
The Mellon Mays Undergraduate Fellowship (MMUF) program works to increase diversity in higher education by providing promising undergraduates from underrepresented backgrounds two years of mentoring and preparation for PhD studies. Bowdoin's own program was established in 1992 and gives students access to faculty mentors, stipends, preparation for the graduate school entrance exam, and undergraduate loan repayment.
MMUF at Bowdoin also includes an intensive summer research program in which new Mellon fellows begin their independent projects. They are advised by summer faculty leaders, who are often former Mellon Mays undergraduate fellows.
We checked in with three Bowdoin alumni who participated in the Mellon Mays research program here to see what they have done, where they have gone, and how the program helped them in their careers.
---
The Professor That Always Was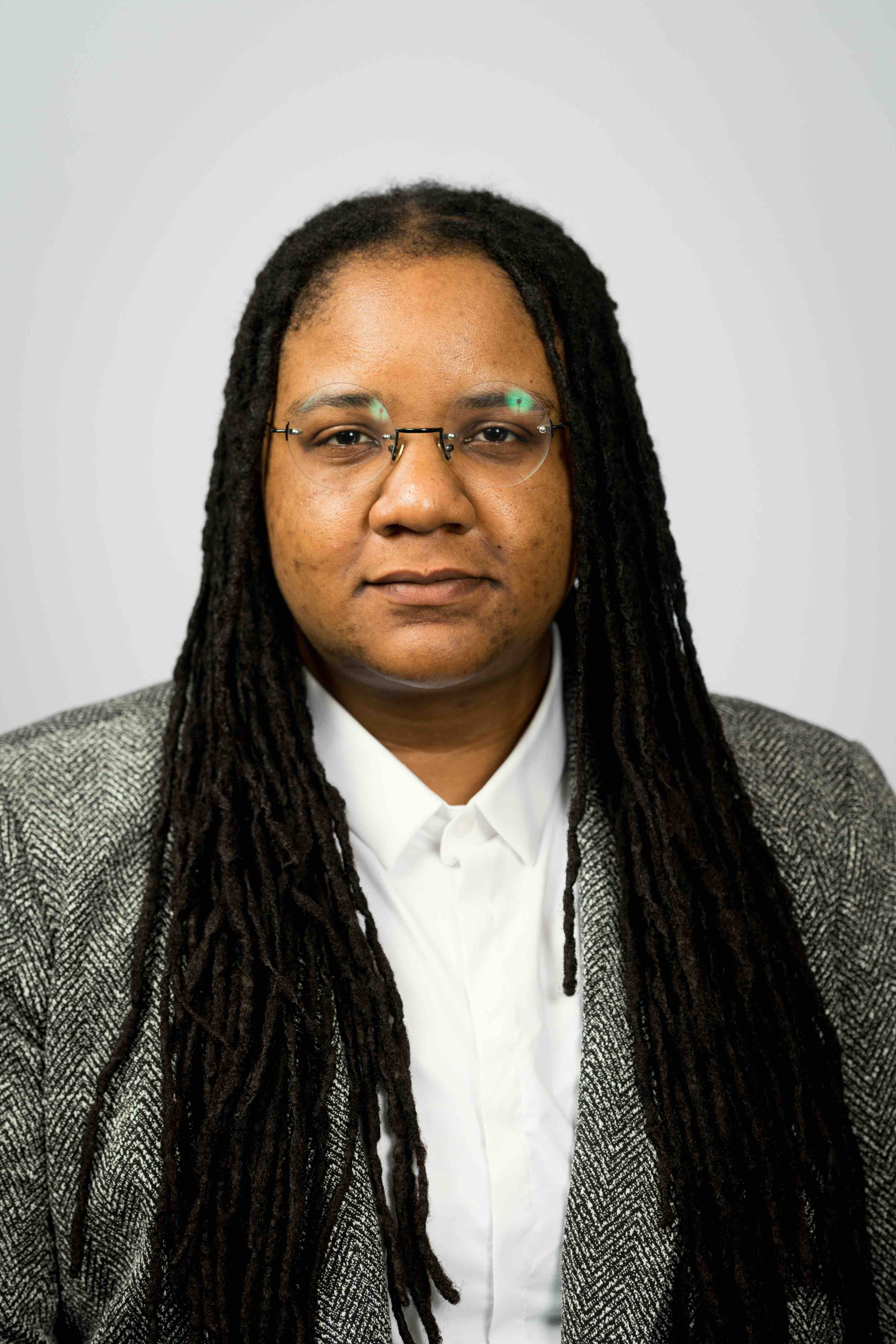 "I knew coming into Bowdoin that I was dead-set on being a professor," Jessica Walker '09 said. "It's funny because I was just at Reunion and a friend said, 'OMG! You said you were going to be a professor and now you are one!'"
Walker was first exposed to Bowdoin's Mellon Mays Undergraduate Fellowship Program while working in the student employment office the summer of her first year at college. She attended the end-of-year research colloquia—where students present their projects—and knew she had to apply. She says that when she received her acceptance she screamed in the middle of a crowded Smith Union. 
Her original Mellon research project was an exploration of black culture and food studies, heavily based on the 2011 novel Vibration Cooking: Or, the Travel Notes of a Geechee Girl. Walker referenced her undergraduate work in her job interview for the University of Michigan, where she is currently a fellow in the College of Literature, Science, and the Arts and where she has continued researching food studies and black feminist theory. 
An anthropology and gender, sexuality, and women studies major at Bowdoin, Walker most appreciated the research intensive she did at the University of Chicago during her junior summer for the program. Her six-week experience allowed her to form relationships that she maintains to this day. Walker also valued the opportunity to learn about faculty life through Mellon Mays—which spurred her to return to Bowdoin as a summer faculty leader in 2016.
Reflecting on that, she said, "I spent a lot of time and energy with student overachievers who—and I know this from experience—don't always reach out when they need help. I enjoyed getting [students] on track to understand their research identity. I also believe the cohort writing process is fundamental in this field and wanted to facilitate that for students." 
After Bowdoin Walker served in Americorps for a year working with women in construction in Cleveland before attending graduate school at the University of Maryland. Before starting her teaching job at the University of Michigan, she taught at University of California-Davis and University of California-Berkeley. 
Walker's advice to prospective Mellon Mays fellows is that "it's really important to pursue your research at Bowdoin with the knowledge that it will be difficult and somewhat competitive, but you need to take care of yourself and remember this is only the beginning of your journey."
---
Self-discovery and a Fortuitous Summer
As a Bowdoin first-year, Tony Perry '09 didn't have a clear sense of what he wanted to do. Graduate school became a prospect through Mellon Mays, which he had heard about from some older friends. The program was his initial introduction to the world of higher education, but even after applying he wasn't completely sure academia was for him. "The appeal grew stronger as I progressed in my studies," he said. 
The writing of James Baldwin resonated with Perry and, he said, contributed to his intellectual curiosity and helped him form his research identity. Perry's initial Mellon Mays research focused on Baldwin's nonfiction writing while exploring the author's rise and fame during the height of the civil rights movement—along with his eventual fall and the infamy that followed. "I wanted to unpack . . . what accounted for the shift in perspective of this young, queer, black writer and his reception," he explained. 
Perry's favorite memory as an undergraduate Mellon Mays fellow was his first summer on campus. "I quickly realized . . . how unique and special the program was then. I remember learning about the scholarly research process and saw how much it resonated with me, and how I responded to the high expectations, rigors, and demands of the program and the camaraderie that formed between everyone in the program . . . I just don't know if any other experience compares." 
After Bowdoin, Perry continued his research on James Baldwin while pursuing a master's degree in American studies at Purdue University. He then received his PhD from the University of Maryland, where he began to pursue his contemporary research interests: slavery and its environmental history. 
Perry loved his experience so much that he came back to Bowdoin five times in total to serve as a summer graduate assistant and, later, summer faculty leader for the program. "I wanted to ensure that my experience was being replicated. And I had developed a real appreciation for the town of Brunswick—which is beautiful in the summer." 
His advice to prospective Mellon Mays Fellows? "A lot of students don't realize they have an interest in academia. I would tell them if you find yourself drawn to any parts of the research process, if you enjoy engaging with texts, or generating ideas . . . those are signs you should consider pursuing an advanced degree." 
---
A Labor of Love and Learning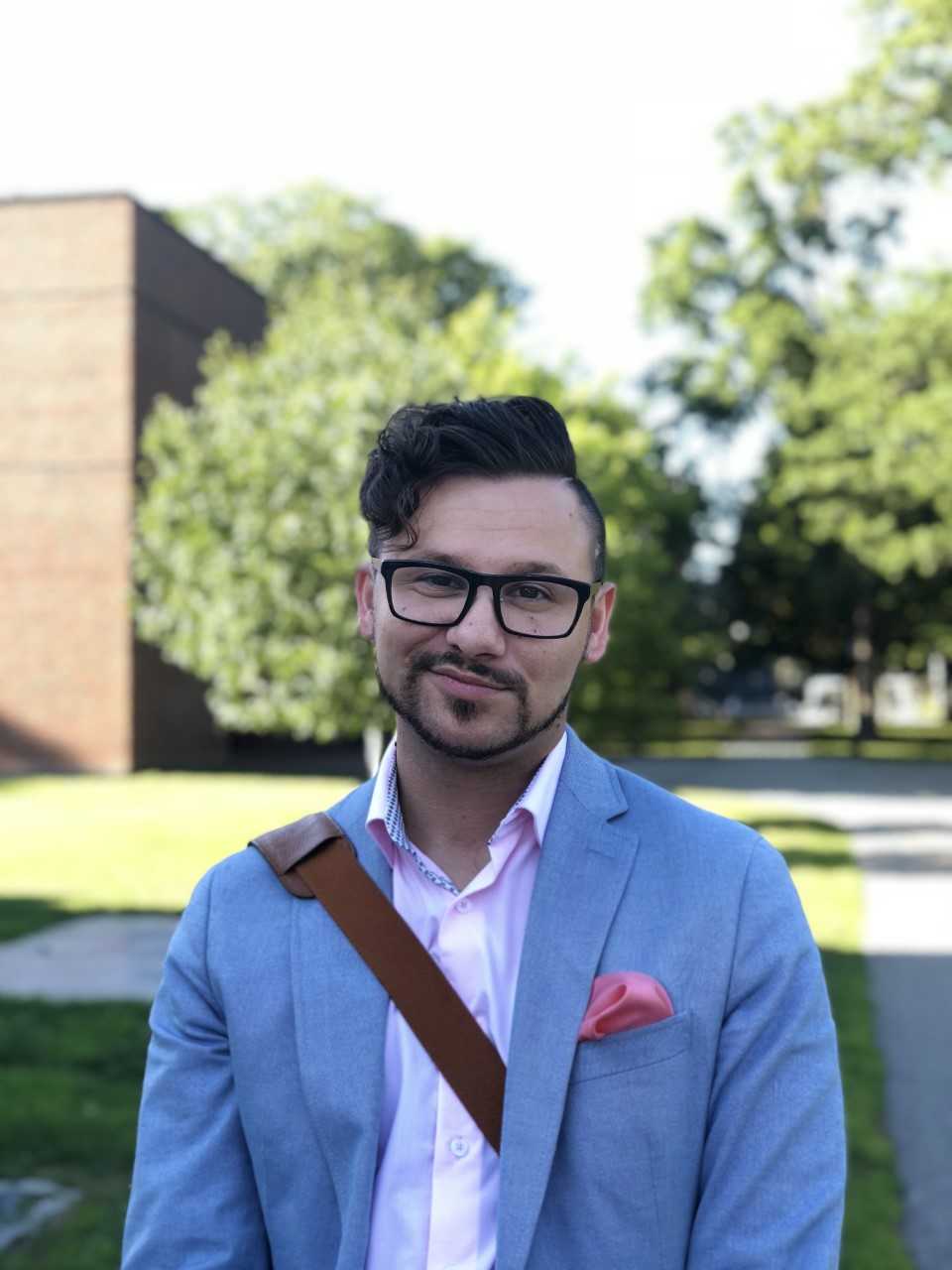 Doctoral candidate Kris Klein Hernandez '12 first heard about Mellon Mays on the annual underrepresented student retreat, where the Bowdoin dean at the time, Wil Smith '00, and former MMUF director Rosemary Effiom introduced students to the program. Hernandez arrived as a prospective government and economics major hoping to purse a law degree, but after being exposed to Mellon Mays he applied and declared a Latin American studies major. 
Hernandez said that during his first summer as a Mellon Mays fellow, he found his voice. "The first summer was definitely my favorite experience because I could never speak up in class," recalled Hernandez. "People would throw around these big words and I would mispronounce them and they would correct me. And then we read this work from Patricia Hill Collins that said the best intellectuals are at the kitchen table. So that gave me the confidence and showed me that I do have a seat at the table in academia."
Hernandez's original Mellon project was based on the representation and sexualization of Latinx women through the lens of telenovelas, like Yo soy Betty, la fea (1999) (I am Betty, the ugly one). After Bowdoin his research shifted from looking at literature and contemporary representation to a more historical approach while pursuing a master's degree at the University of Texas-El Paso. He is currently pursuing his PhD at the University of Michigan in the American culture department and will be defending his thesis next year. He is spending the 2019-2020 academic year at Bowdoin as a predoctoral associate in the history department. 
Hernandez says his experiences as a summer faculty leader are invaluable. "I come back every summer because this gives me life. Mentoring other students really reaffirms why I'm in this career field," he said. 
Hernandez's advice to prospective Mellon Mays fellows would be "to pursue a life of the mind—it's much more accessible than you think. And there are few other careers where the labor that you're paid for is a labor of love and learning. You don't need to go to private school or be rich to work in this field. What you need is heart."