Published May 14, 2019 by Bowdoin
Shoe Designer Ruthie Davis '84 Honored for New Disney Collaboration
Ruthie Davis, founder and designer of the luxury shoe brand Ruthie Davis, has been awarded an American Image Award to celebrate her partnership with the Disney Princess franchise.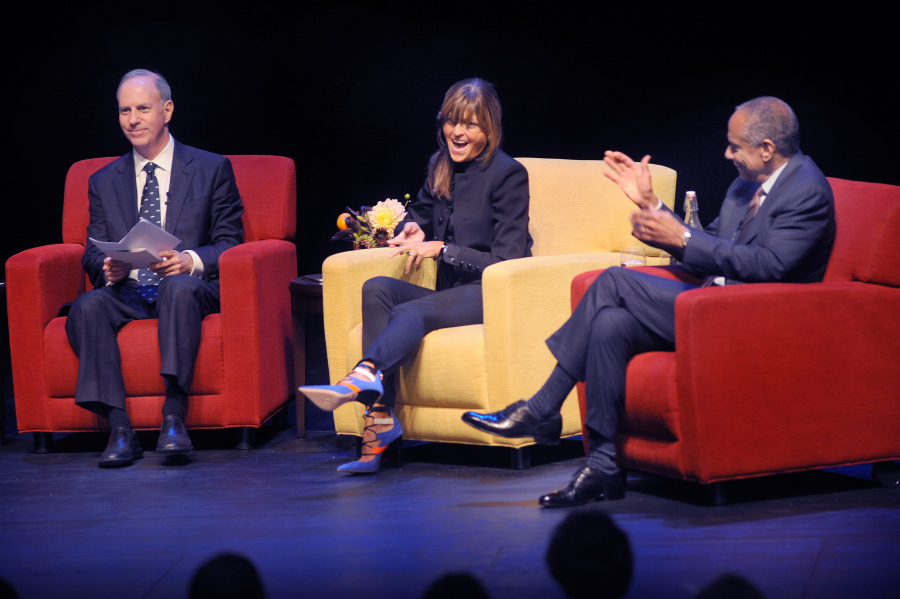 The two are behind Disney Princess x Ruthie Davis shoe collections for Snow White, Mulan, and Jasmine—and eventually eight more Disney princesses.
Davis collected her prize for "collaboration of the year" from the American Apparel and Footwear Association, which held an award gala April 15 in New York City.
The new collaboration with Davis marks the first time Disney has dived into the high-heel fashion market, according to WWD. The challenge for the venture is to make adult shoes that don't look as if they're for children.
Davis says the new shoe line is designed for "adult princesses." At the award ceremony, she said, "Your dreams can come true at any age."