Published May 01, 2019 by Tom Porter
Professor Margaret Boyle Receives $35,000 Fellowship from Howard Foundation
The award provides more support for Boyle as she plans her next book, a study of women and health in early modern Spain. Earlier this year she won a Fulbright scholarship to work on the project in Spain next year.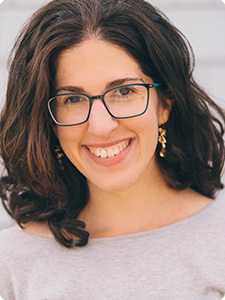 The $35,000 fellowship was one of eight awarded by the George A. and Eliza Gardner Howard Foundation, an independent organization administered by Brown University. Five fellowships went to literary scholars and three went to painters.
Boyle, who heads to  Spain for a semester at the University of Valencia in January 2020 as a Fulbright scholar, said she is overwhelmed by support for her newest book project, Why Should a Woman Study Medicine? Women and Health in Early Modern Spain.
"I'm grateful for the conversations I've had with my students about literary representations of health, gender and medicine in my Hispanic studies seminars. I'm looking forward to a year of intensive research and writing, and will be glad to bring these ideas and materials back into the classroom after my sabbatical."