Published May 07, 2019 by Symone Marie Holloway '22
International Students Celebrate a Week of Global Perspectives (and Food)
Every year, Bowdoin's International Students Association (ISA) hosts a variety of events to celebrate the diversity of its members. This year, in honor of International Week, the club offered a movie screening, a photo exhibit, a dinner, and a panel of student speakers.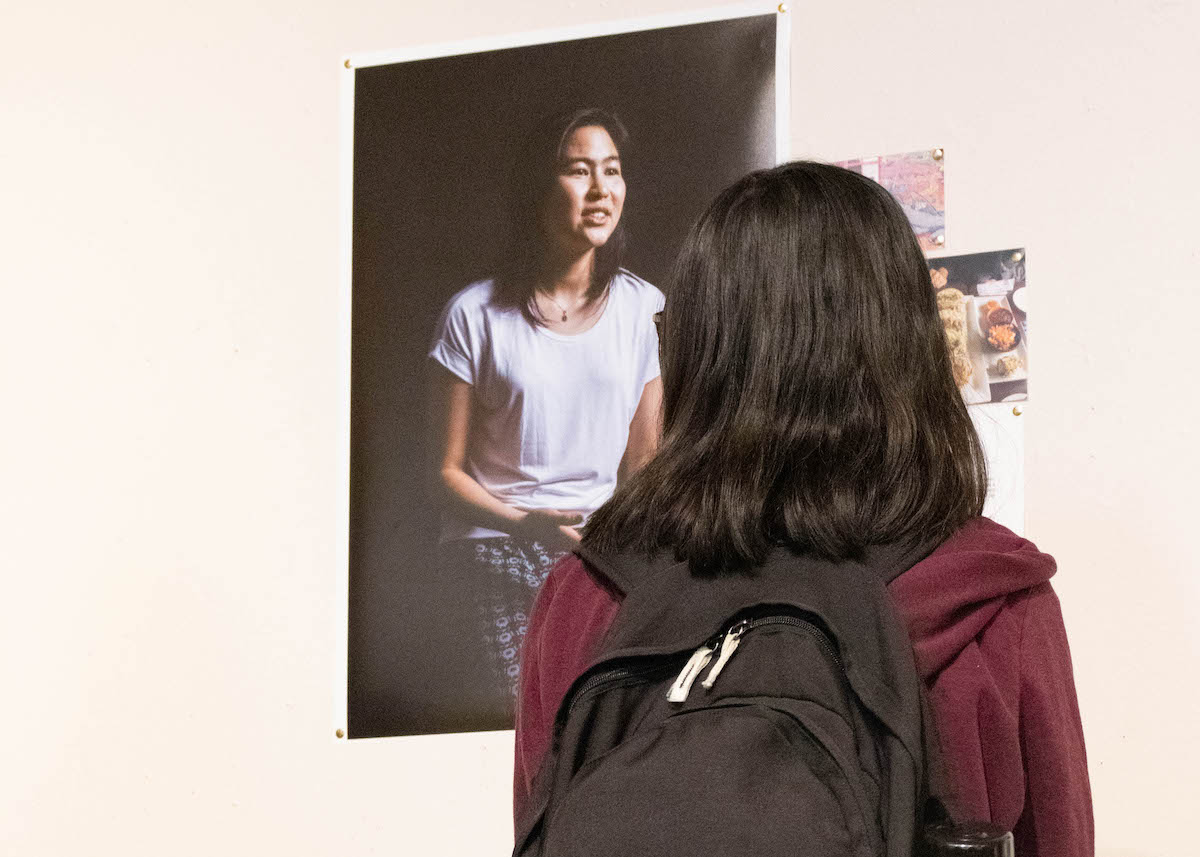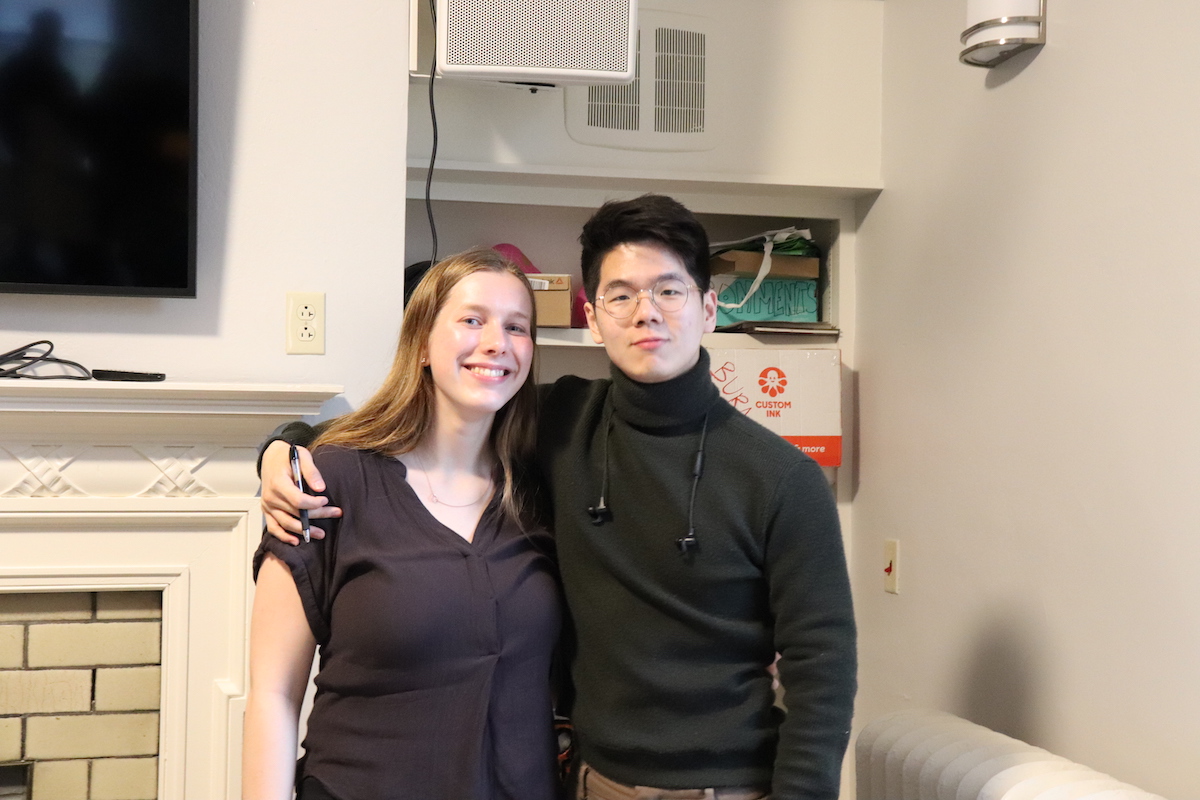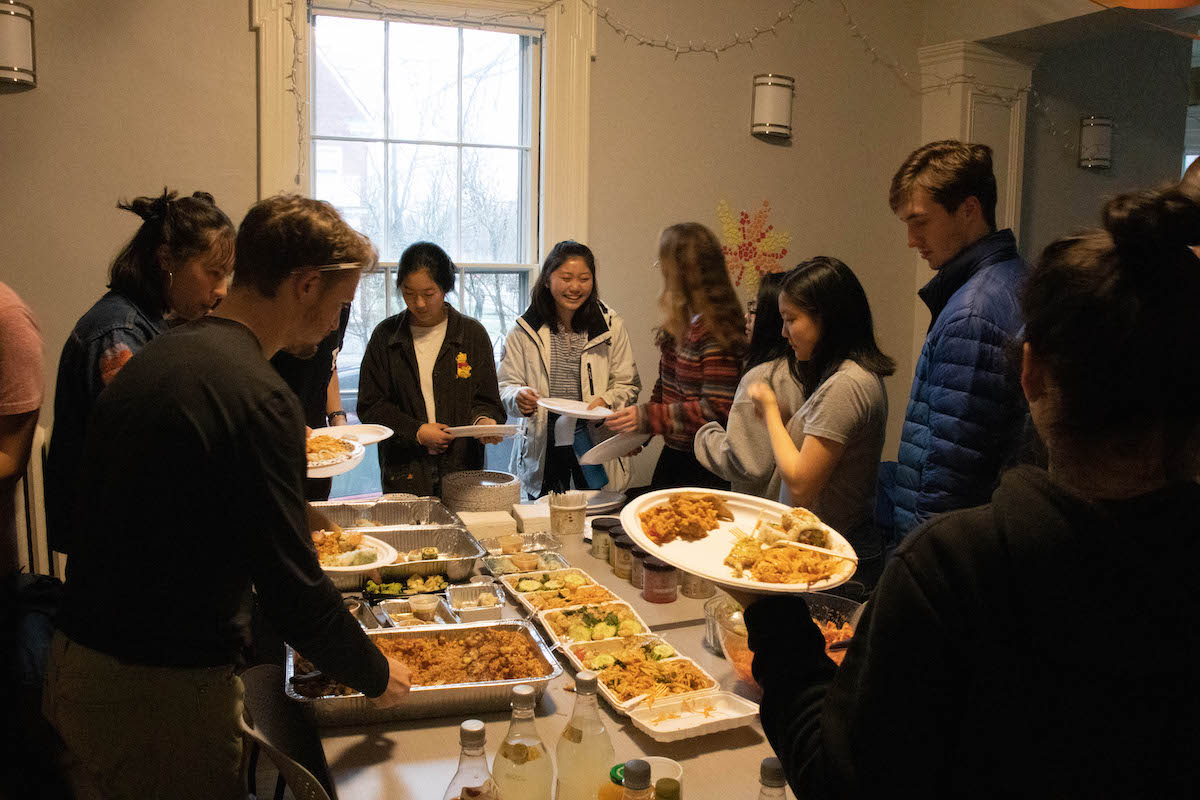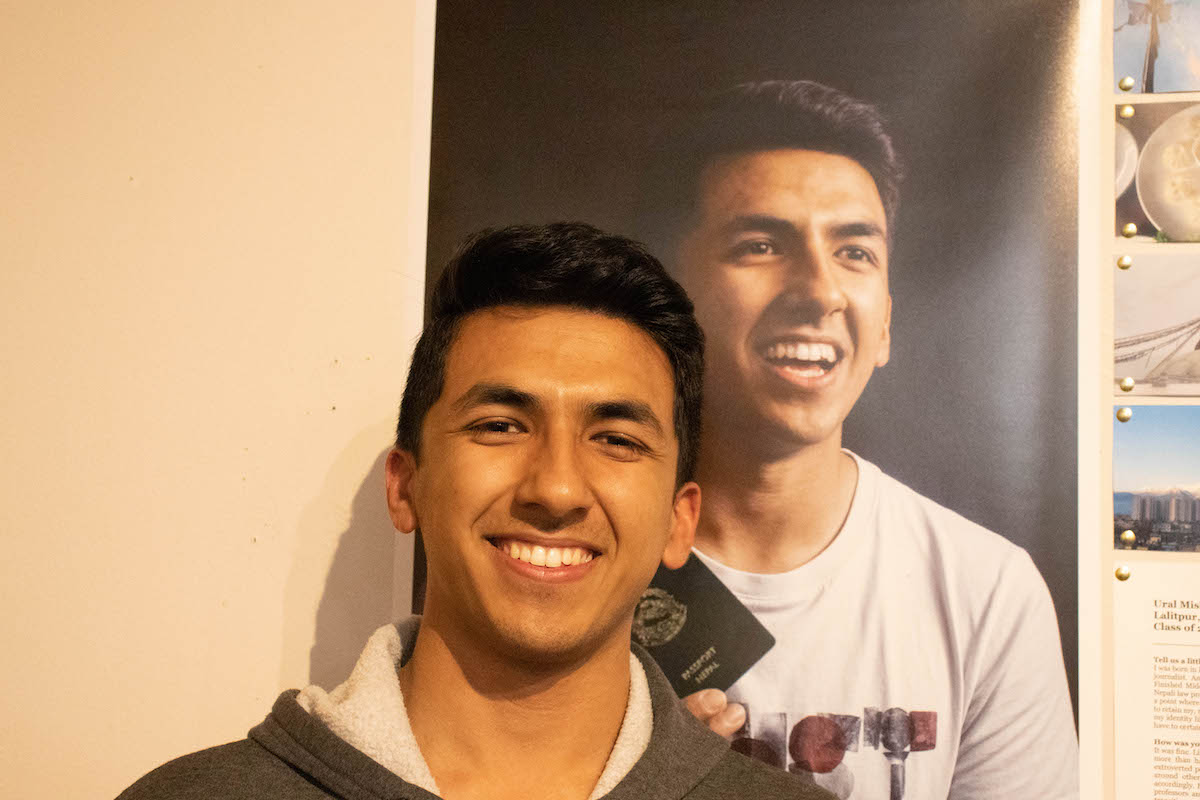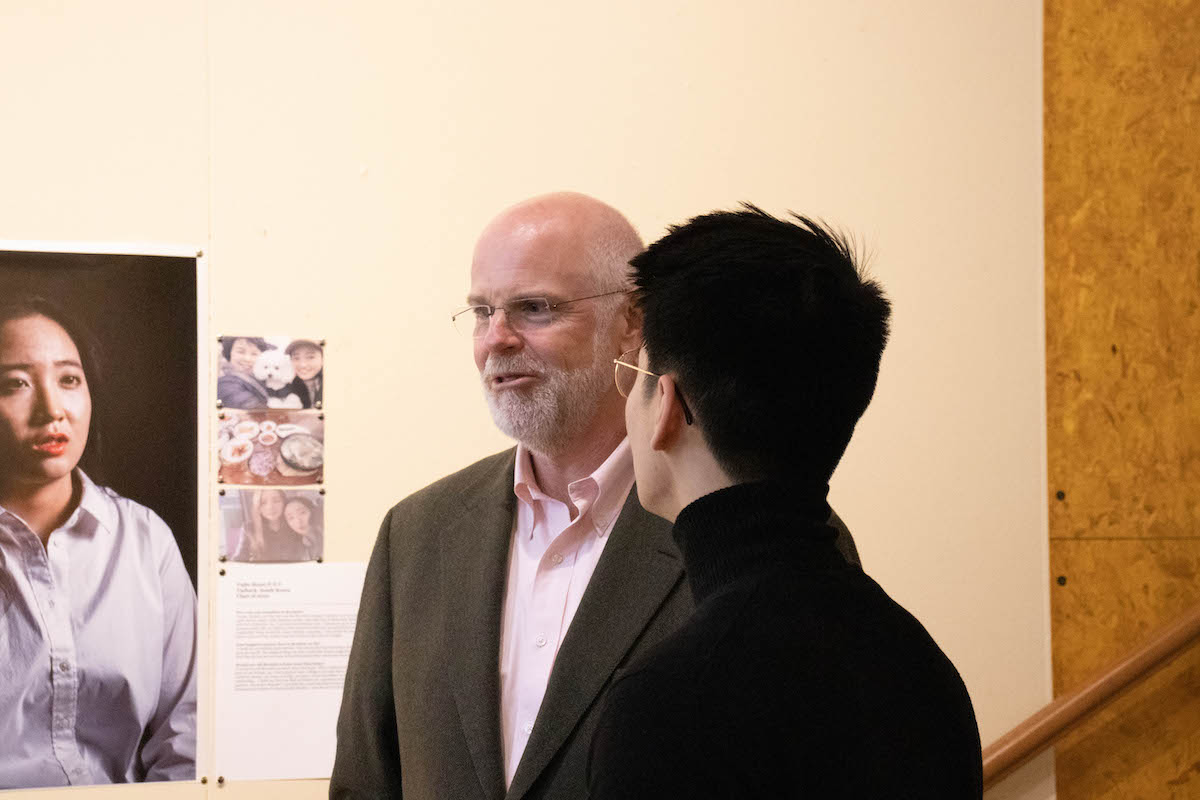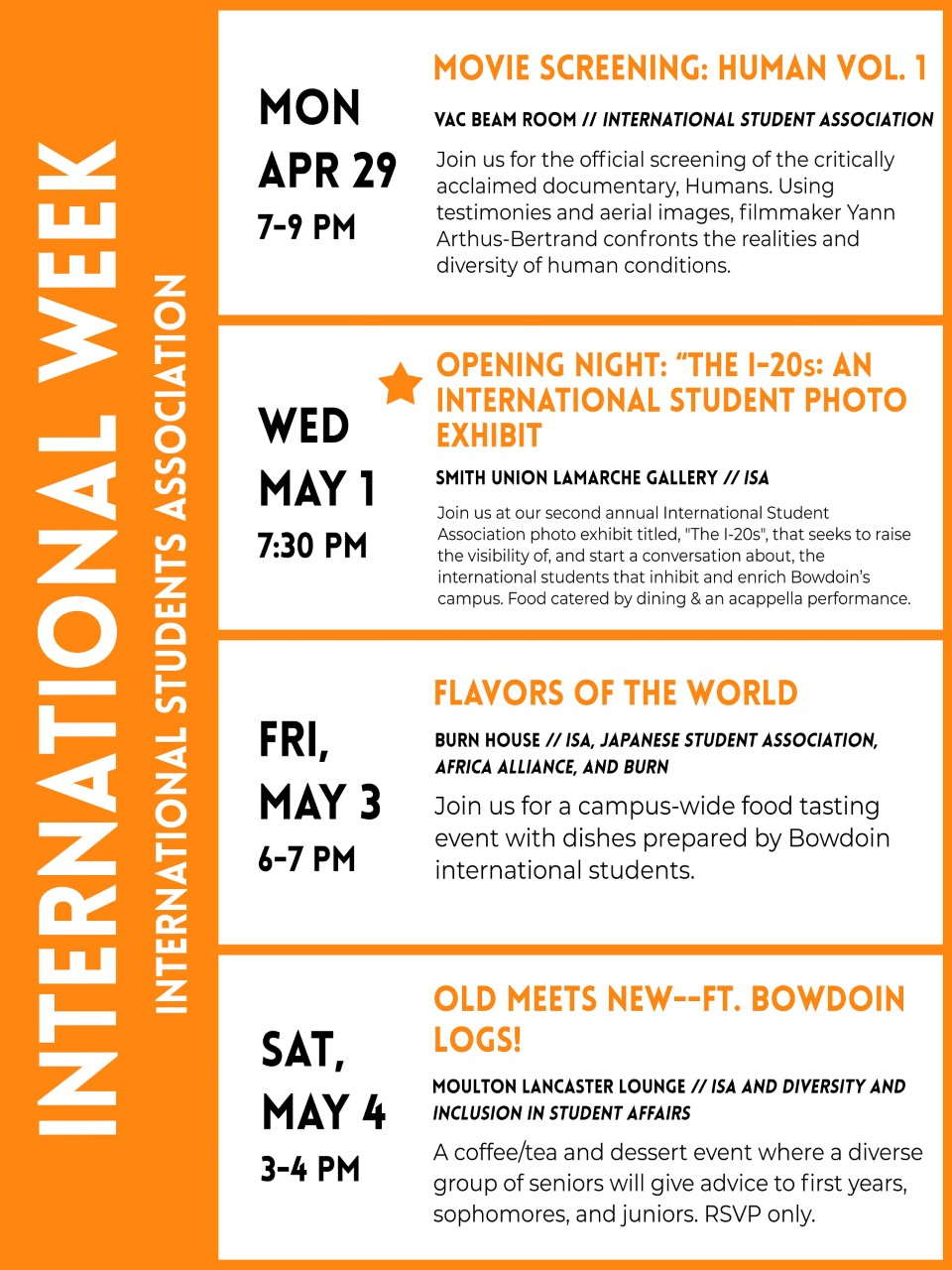 The I-20s: An International Student Photo Exhibit was just one of a weeklong series of events. The photo exhibit opened last week in Smith Union's Lamarche Gallery, and featured headshots of Bowdoin students with their passports along with excerpts from interviews about their journey adjusting to Bowdoin.
"This is the second time I've created an exhibit centered around the experience of international students on campus. Last year it was called "Home Away from Home", but this year we wanted to deemphasize nostalgia and focus more on their experiences at Bowdoin," said ISA President Kevin Yu '19.  
Another goal for Yu and the ISA this year was to increase the visibility of international students on campus. And so they collaborated with the student magazine Avant-Garb, socialized with Colby College's international student organization, and organized more club events for the association's members to get together and share their experiences.
The photo exhibit was no small task. Radu Stochita '22 photographed all of the participants and members of the International Student Association Board, and interviewed and transcribed their stories. It took several hours to set up the posters in the gallery. Yu stressed how thankful he was for all of his board members: vice president Giovanna Munguia '21, treasurer Anais Sarrazin '20, and secretary Cecilia Markmann '21.
Visitors at the gallery opening last week shared their perspectives on the show. "It's always so interesting to have things on campus that feature Bowdoin students. I feel like seeing them walking around, I won't know as much about their background unless I talk to them or come to an exhibit like this," said Meera Prasad '19.
"I cannot even imagine what it's like to be an international student," Prasad continued. "It must be a cultural shock. But having people highlight the things they miss at home really contextualizes [their experiences] for me and I'm thankful that they shared it."
Yu was pleased with who came out for the opening. "I think for me what was really meaningful today was seeing the members of the administration—President Rose, Dean Khoa, Dean Lohmann—and hopefully this is a sign of the continued support for international students on campus," he said.
Bowdoin's International Student Association also collaborated with Burnett House, the Japanese Student Association and the Africa Alliance to host "Flavors of the World," a campus-wide food tasting event featuring dishes prepared by international students and catered meals from Brunswick restaurants. 
Some notable student contributions included several authentic Italian pasta dishes by Anna Bosari '21 and jollof, a West African rice dish prepared by Ruby Ahaiwe '21.
Sweet Angel, a Thai restaurant on Pleasant Street, catered several rice and noodle dishes. There was also a display of sushi from Aki on Maine Street. For dessert, members of the community sampled gelato from Brunswick's Gelato Fiasco.