Published April 15, 2019 by Rebecca Goldfine
New Spanish Class for Heritage Speakers Offers Journalistic View of Latin America
This spring, Carolyn Wolfenzon is teaching Spanish Nonfiction Writing Workshop, a new class for heritage speakers that is focused on contemporary Latin American journalism.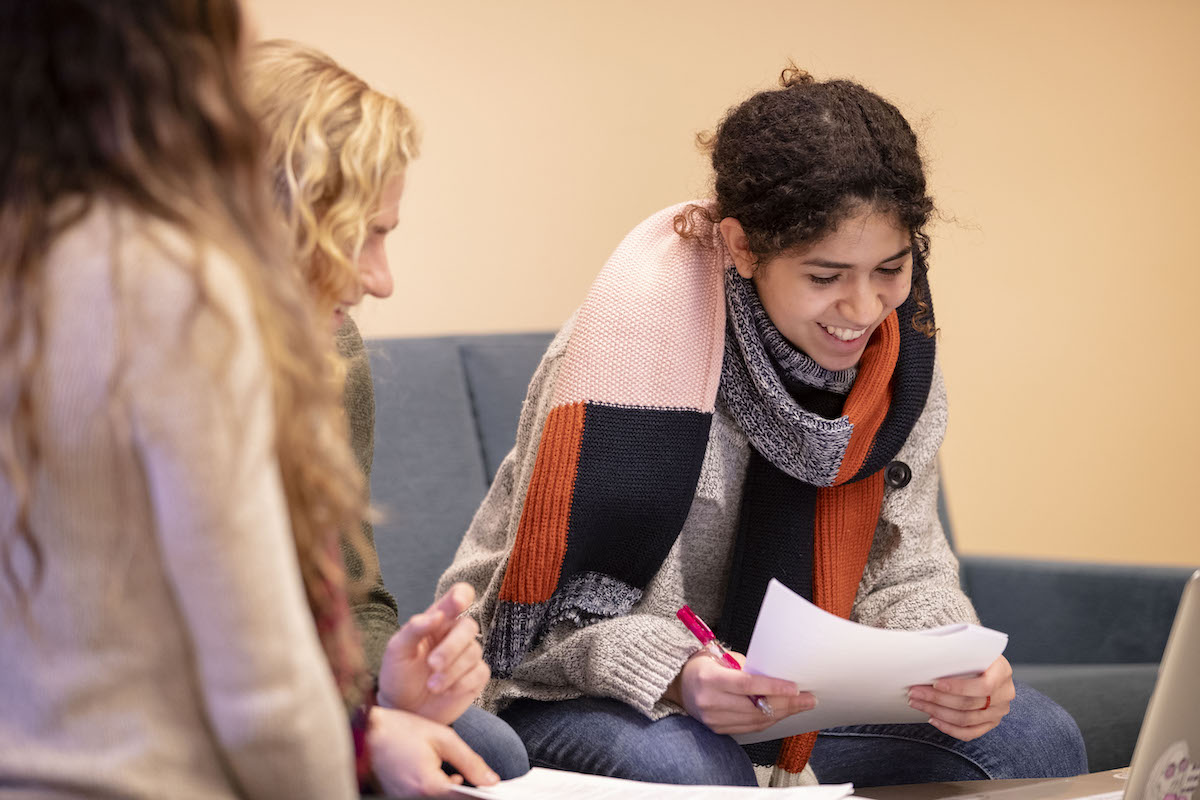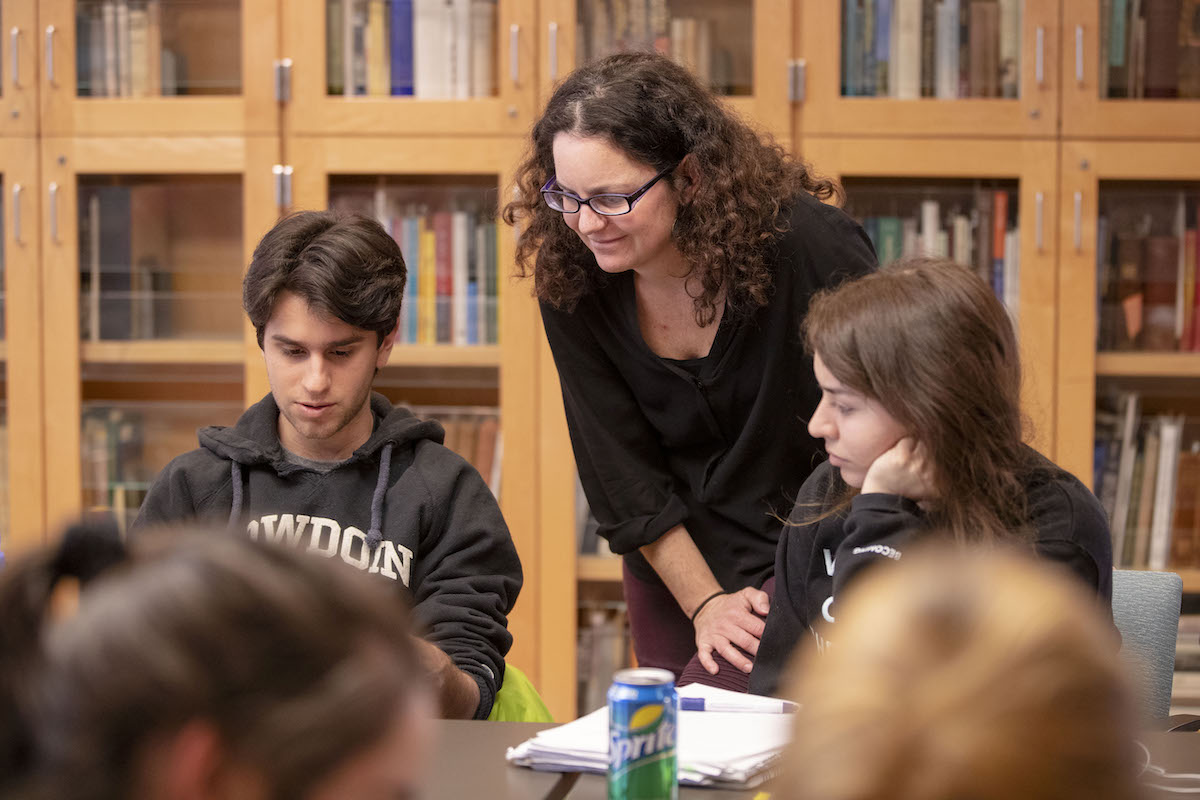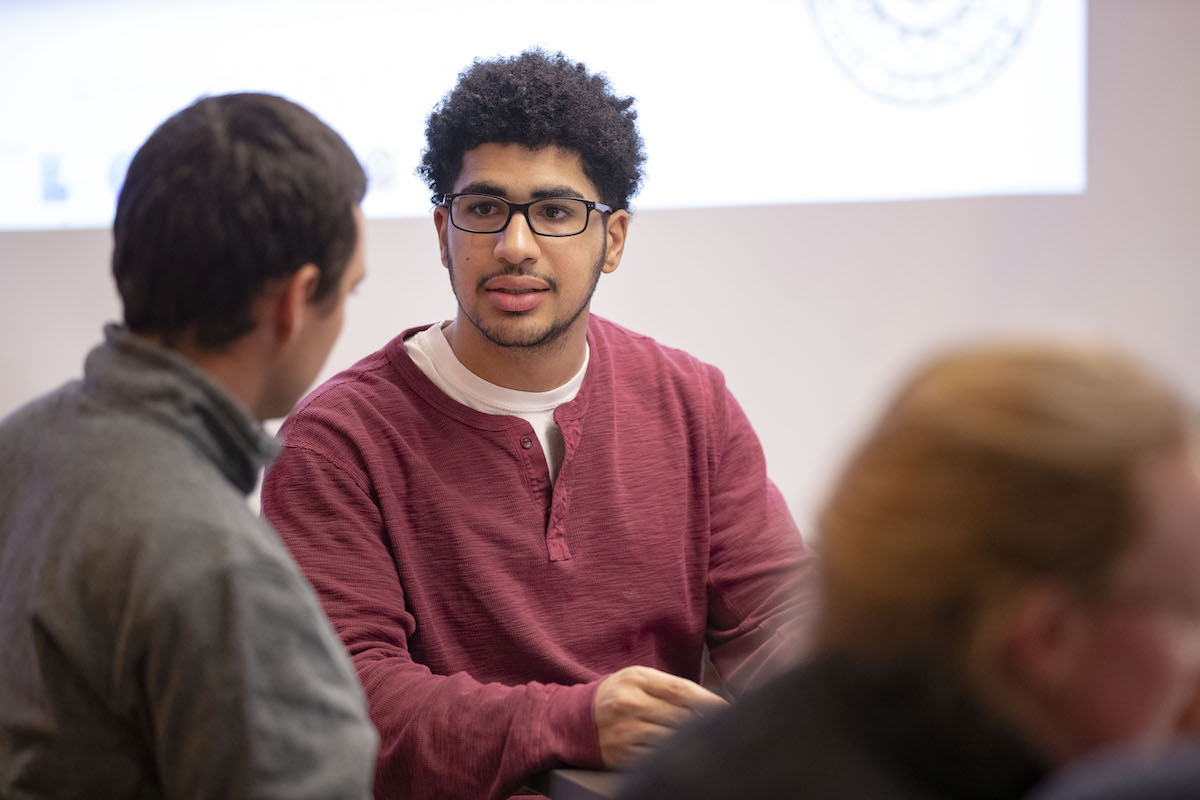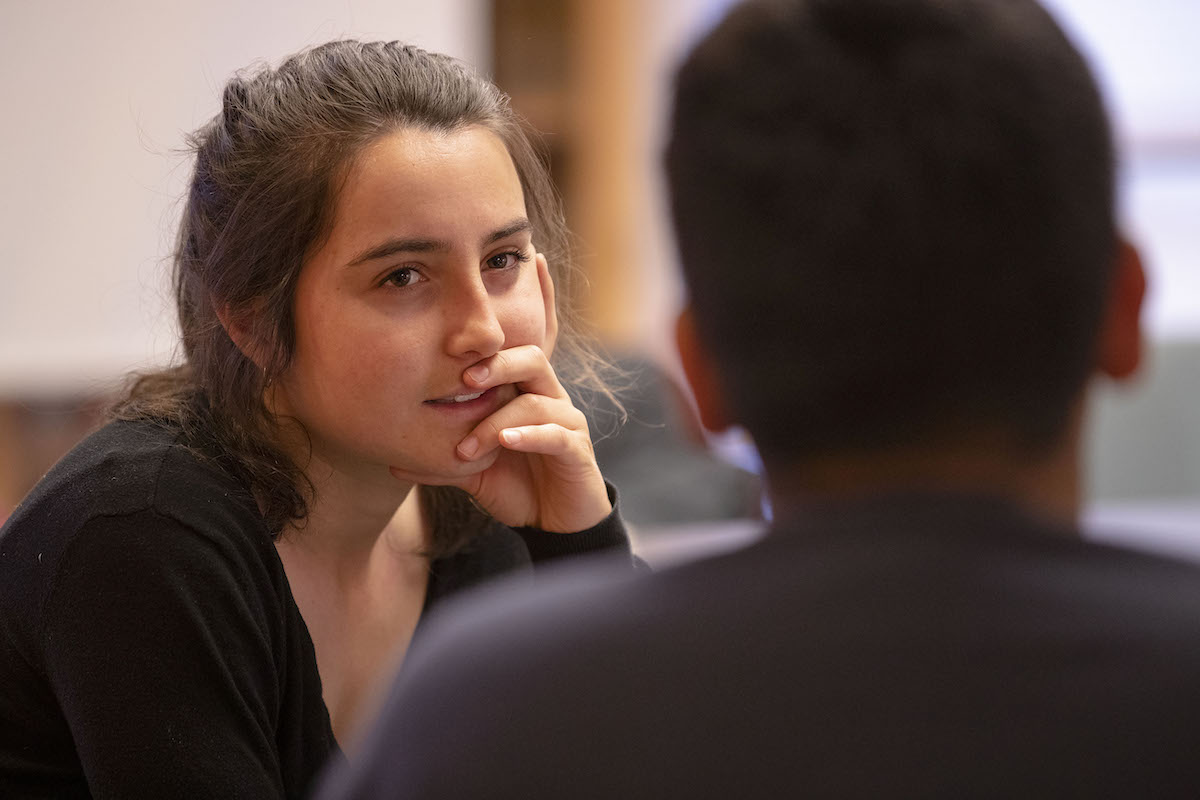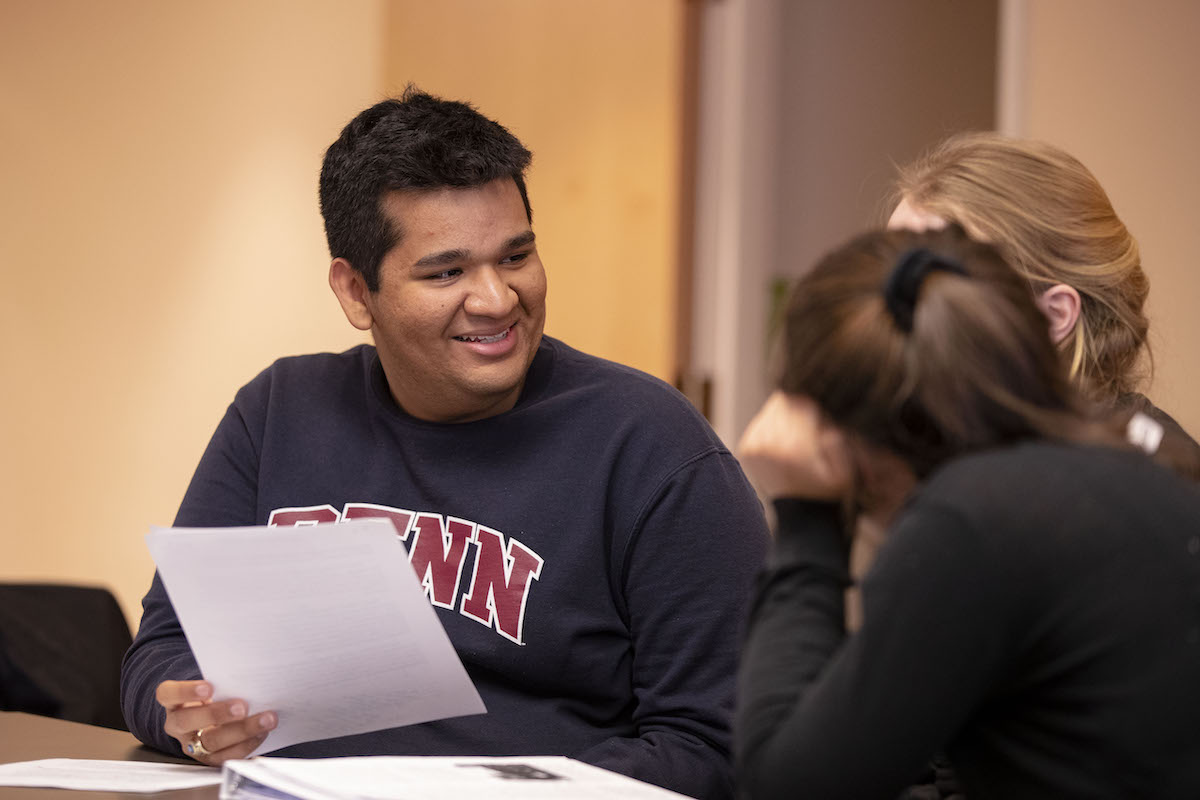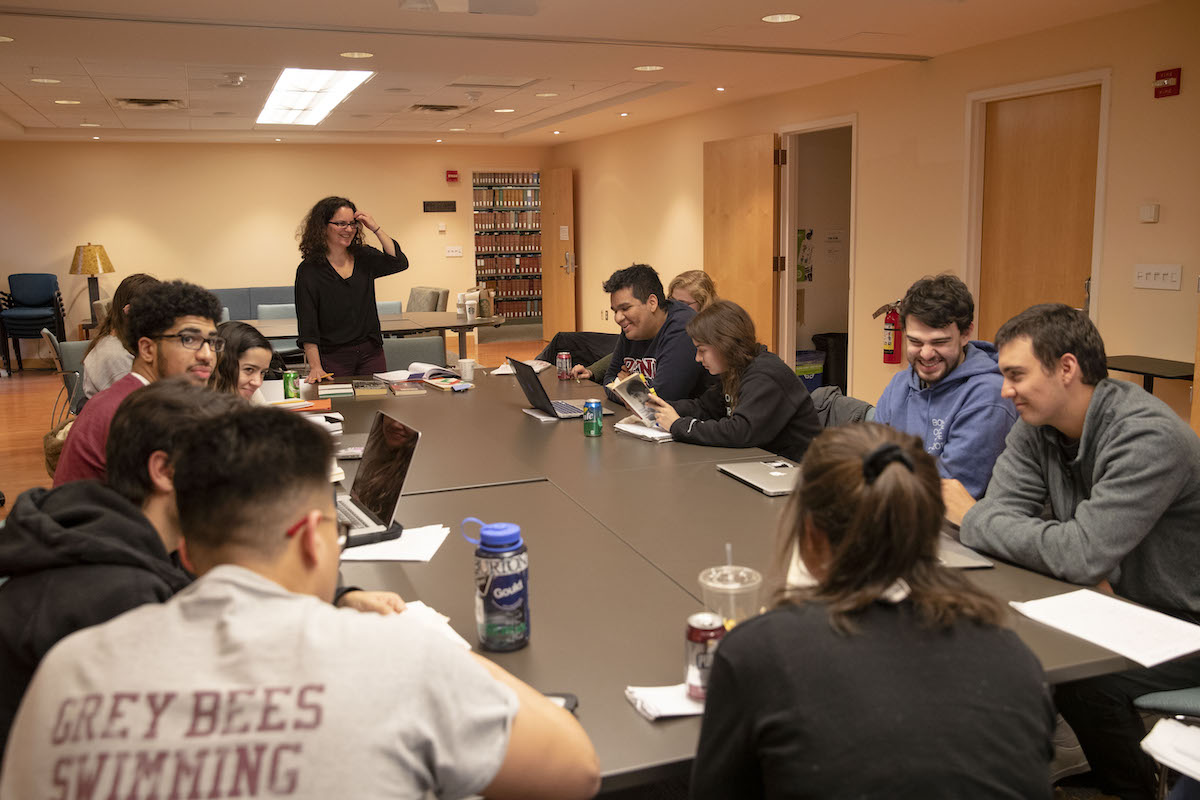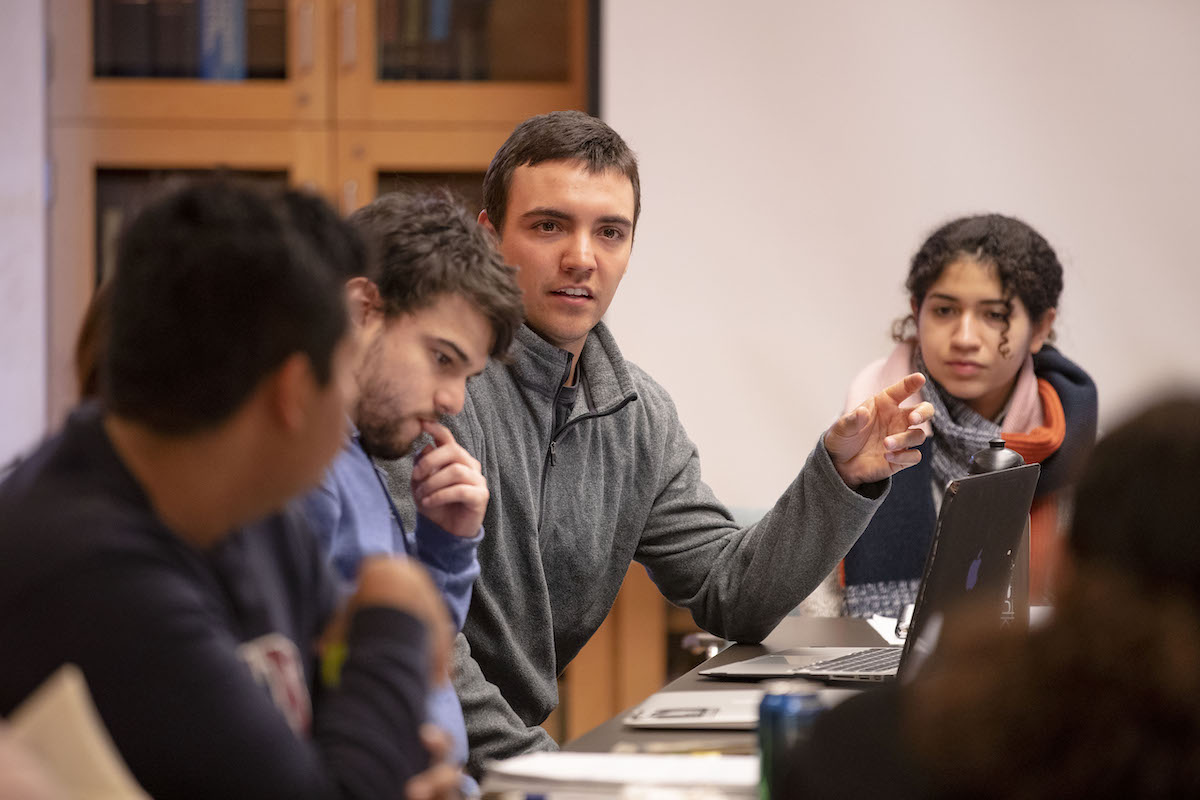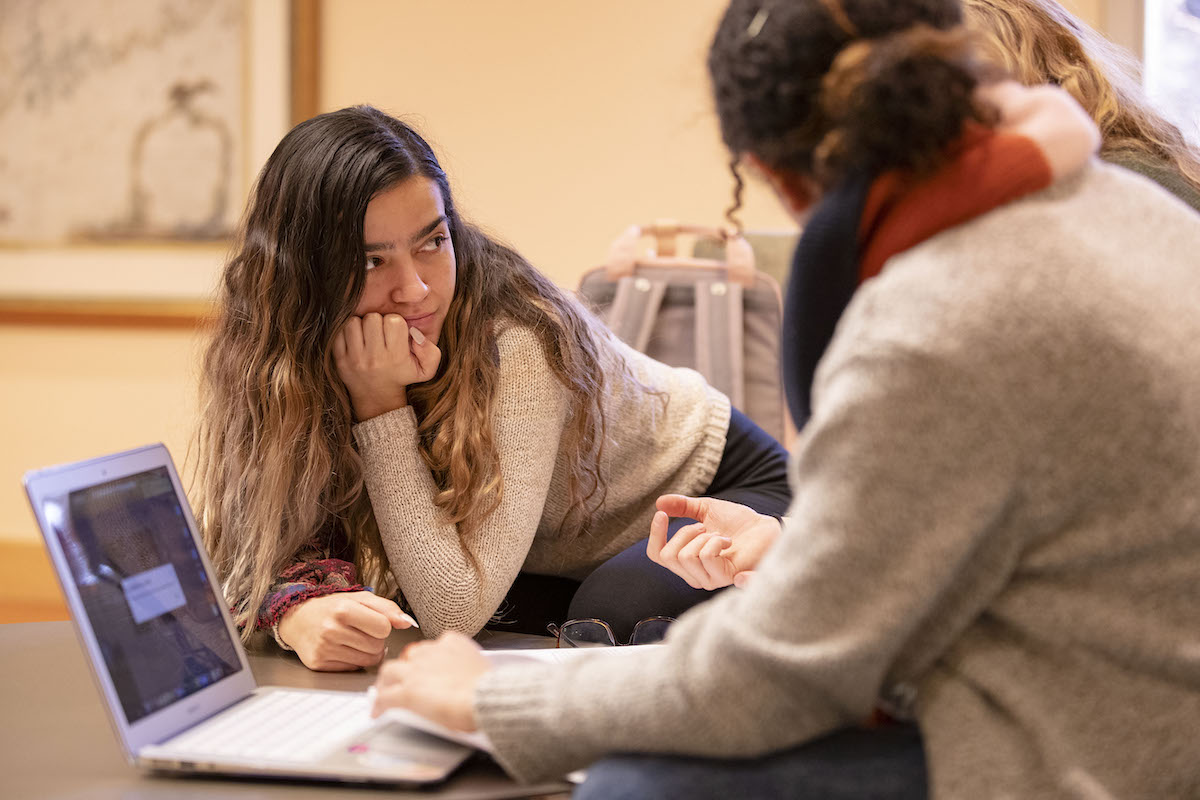 Both the subject and the target of the class—nonfiction literature and heritage speakers—are new for Hispanic studies, and students who enrolled in the spring semester class said they were attracted by both. (Fluent non-native speakers and bilingual students were welcome in the course as well.)
Heritage speakers are students who know the language because they have spoken it at home with their parents or grandparents, but who have often not formally studied it, according to Wolfenzon, who is an associate professor of Romance languages and literatures.
Barbara Sawhill, a visiting lecturer in Spanish who helped lay the groundwork for Bowdoin's first heritage language class, said the classes are tailored to students for whom the Spanish language is "readily accessible." A typical introductory Spanish course at Bowdoin that focuses on grammar and pronunciation is often too basic for them; instead, they flourish in classes where the discussions and readings are more sophisticated.
Maynor Loaisiga '22, who was born in Nicaragua, said speaking Spanish always makes him "feel closer to home." He was drawn to the class's exploration of modern Latin American issues through a journalistic lens. "In an area of the world where the press is threatened every day, it is important to bring light to the issues Latin American journalists write about," he said. 
Loaisiga also said the diverse authors the class has been reading—writers from Colombia, Guatemala, Mexico, the Dominican Republic, and Puerto Rico—collectively craft a more complicated and nuanced narrative about Latin America than what an international audience is often presented with.
Luis Cuervo '20 said he enrolled in the class because he's interested in journalism and modern Latin American writers. That he would be studying alongside other heritage speakers was a bonus. "Yes, the fact that it was targeted at heritage speakers really interested me," he said, adding that he looked forward to "not only meeting other Bowdoin classmates who understood the language to a greater level, but with whom I could have a deeper dialogue."
Roughly ten percent of Bowdoin's student population identify as Hispanic or Latino. They all have varying exposure to the language and varying degrees of fluency.
This spring, fourteen students enrolled in Spanish Nonfiction Writing Workshop. All but four are heritage speakers.
"I love the class because we have students from very diverse backgrounds," Wolfenzon said. "Some have lived in Costa Rica, Colombia, Nicaragua, or El Salvador before coming to the United States." 
Besides reading nonfiction chronicles, most of which have been published within the last decade, the students have had the chance to interview six of the writers in person or via Skype: Leila Guerriero and Selva Almada, both of Argentina; Juan Pablo Meneses, of Chile; Néstor Díaz de Villegas, of Cuba; and Julián Herbert, of Mexico, whose new book was recently reviewed by the New York Times.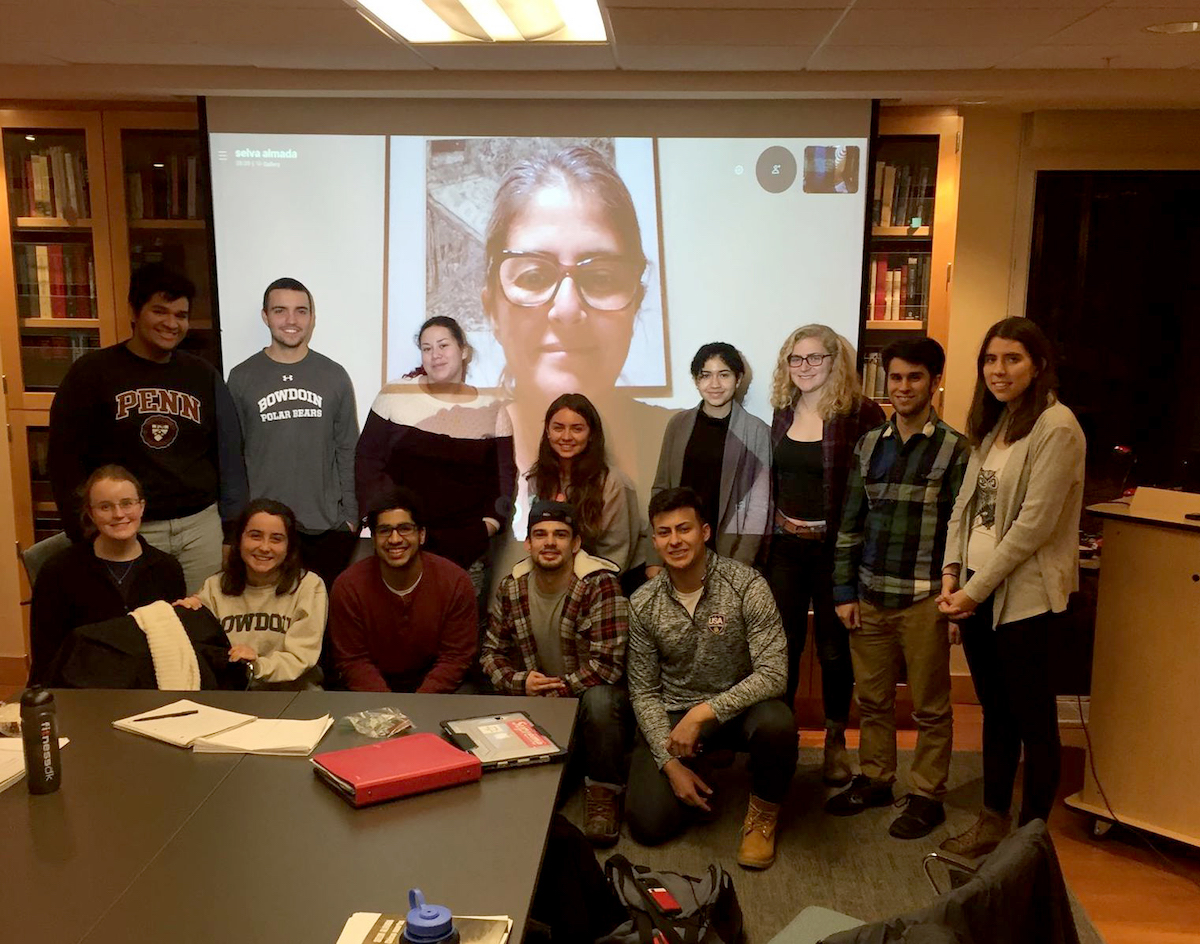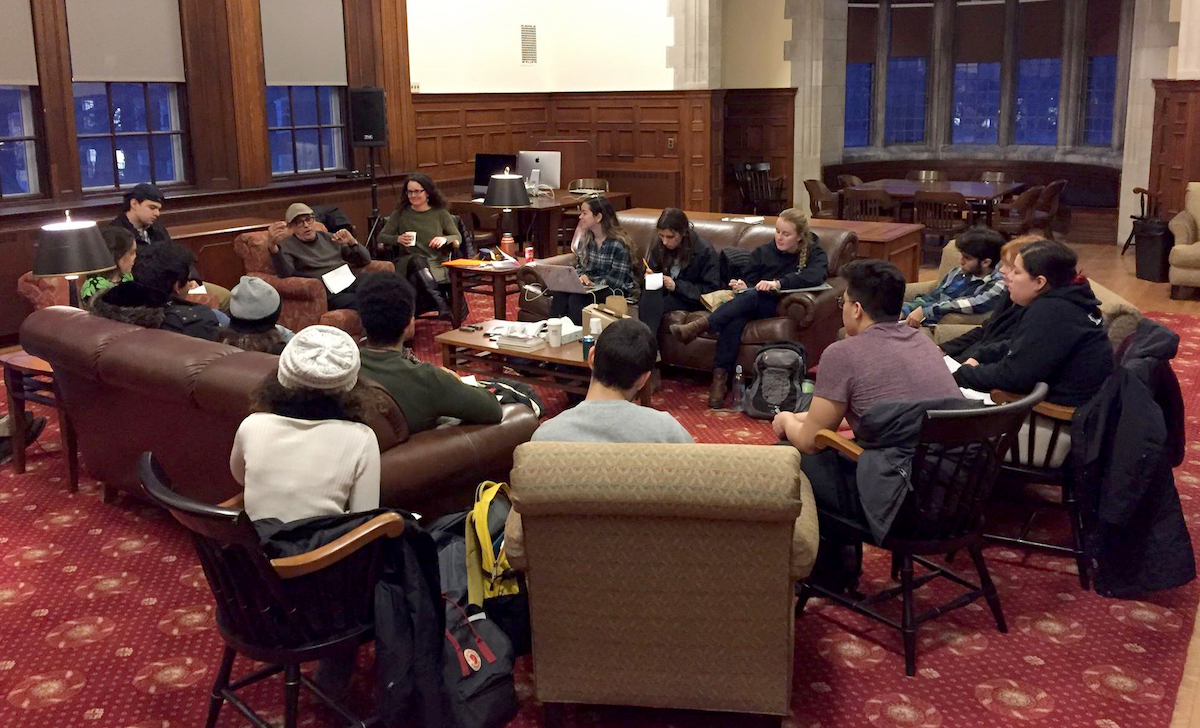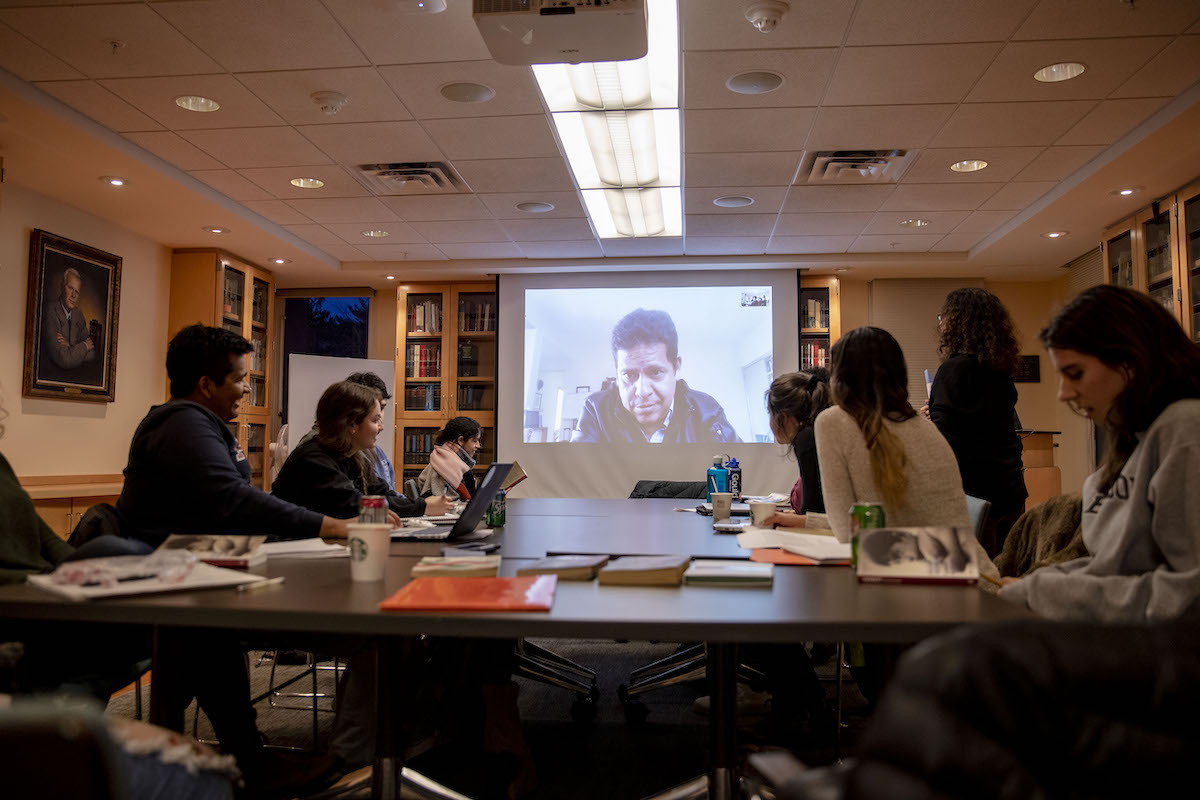 For their final assignment, students are working on their own nonfiction chronicle. "They need to write in a journalistic way about a topic outside of Bowdoin in clear Spanish," Wolfenzon said. 
The students are investigating a range of subjects, including bilingual education in Maine, political unrest in Nicaragua, the family-separation policy at the US-Mexico border, sexism in Costa Rica, soccer culture in the Spanish-speaking world, personal family memoirs, rising femicide rates in Puerto Rico since Hurricane Maria, and migrant communities in Maine. 
"I feel that I am learning a lot with the students," Wolfenzon said. "Since each one is working on a different topic, I feel that I have learned so much from so many different subjects."