Published April 29, 2019 by Rebecca Goldfine
Reflecting on Ten Years of the McKeen Center
To recognize the ten-year anniversary of the McKeen Center for the Common Good, we asked alumni and students to share what the center has meant to them academically, professionally, and personally.
The McKeen Center for the Common Good will celebrate its anniversary at the May 9 Bowdoin and the Common Good: a Spring Symposium, in Morrell Lounge, with ten cakes and gelato. From 3 p.m. to 4:30 p.m., students will be presenting their work with communities near and far.
Students make the common good a cornerstone of their Bowdoin education through volunteering, issue-based education, community immersion trips, and summer fellowships. To connect the classroom with the community, the McKeen Center also supports faculty who teach community-engaged courses and helps students design independent studies that partner with local organizations. 
"We strive to give Bowdoin students the tools, knowledge, and experiences necessary to be the problem solvers that the world needs today," said Sarah Seames, director of the McKeen Center.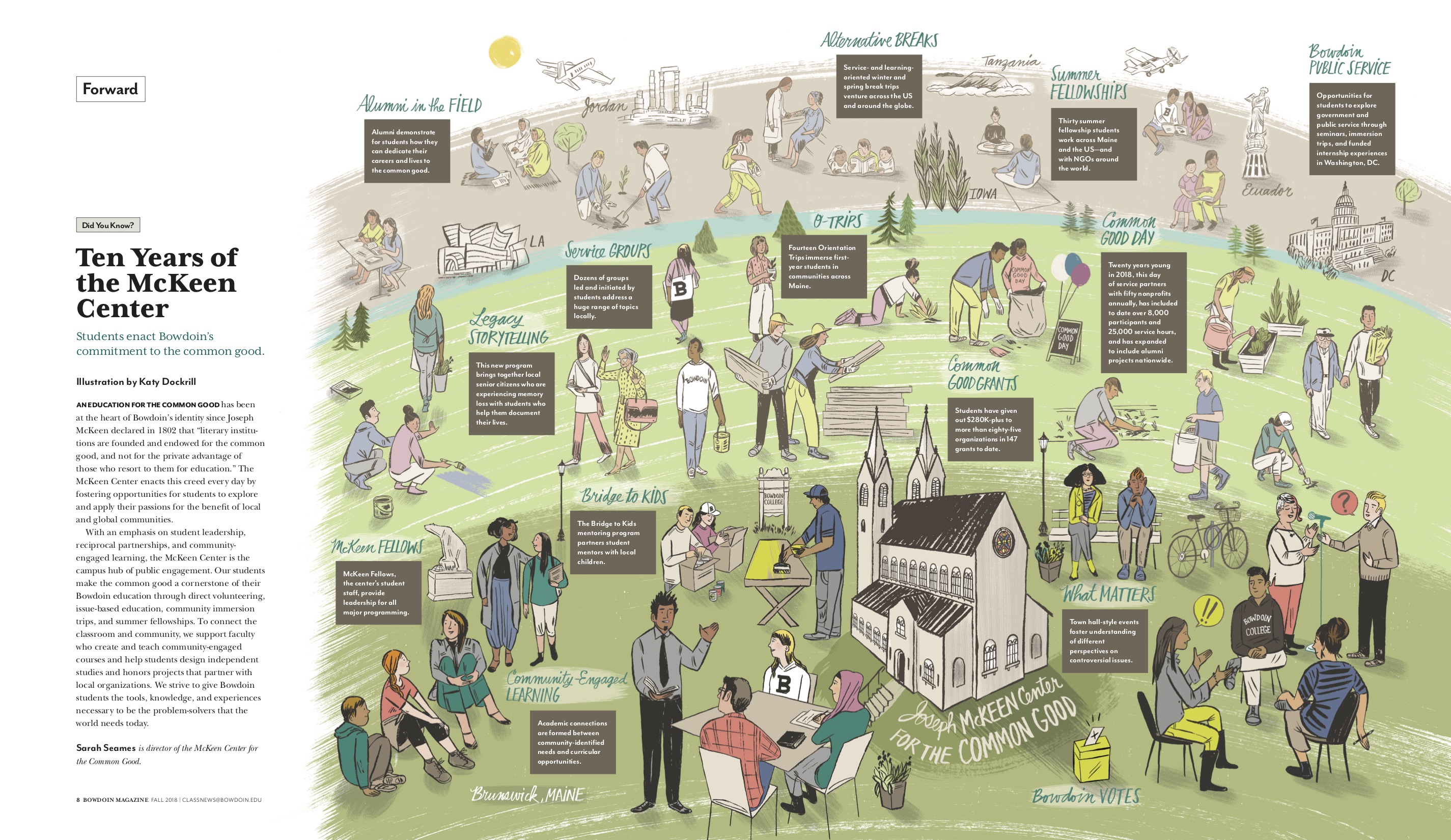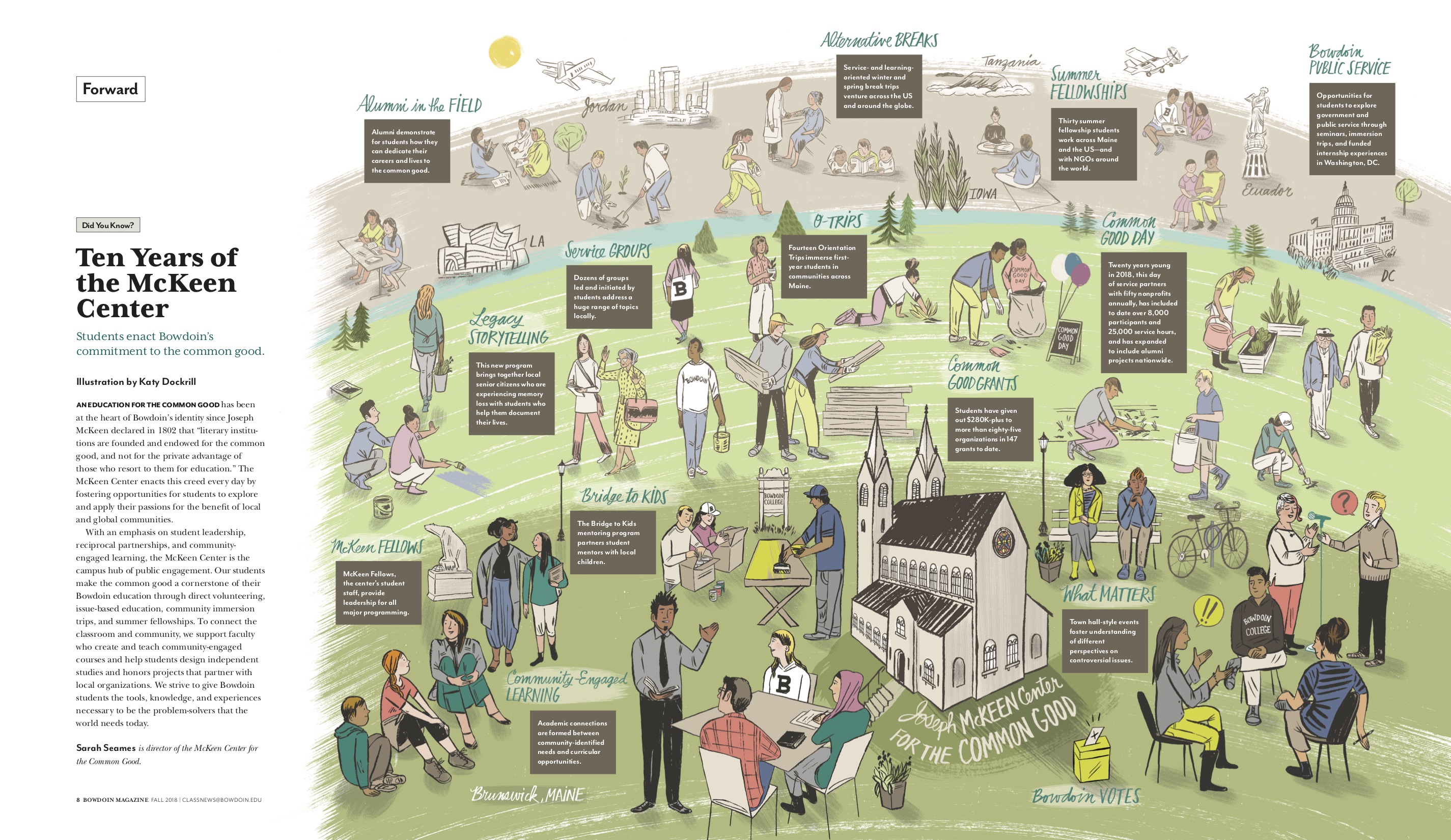 ---
Current McKeen Fellows were recently asked to write down what they've learned through working with the McKeen Center and its programs. Below are some of their answers.