Published April 12, 2019 by Tom Porter
Record Store Day Founder Chris Brown '91 Discusses a Few Favorite Releases
Now in its twelfth year, Record Store Day has morphed from being a celebration of mostly US independent record stores into a truly global occasion, involving thousands of fans, artists, and retailers on nearly every continent—and likely none of it would have happened without the efforts of Chris Brown '91. He's one of the handful of entrepreneurs who started the event in 2008.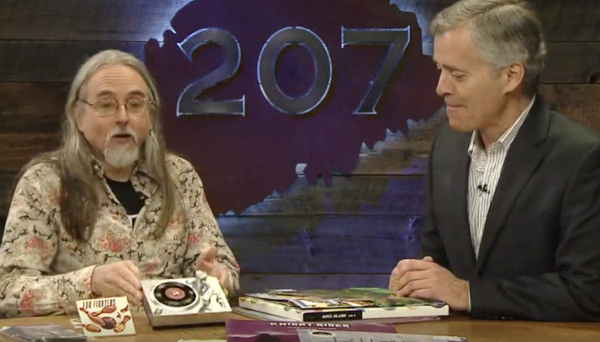 Brown has been involved in the music retail industry for nearly three decades: In the early '90s he helped fellow Bowdoin grad Brett Wickard '90 establish Bull Moose Music, an independent record store chain, also selling video games and movies, with twelve branches in Maine and New Hampshire.
This year's Record Store Day on April 13 involves releases from artists across all genres, old and new, dead and alive. They include Pearl Jam, Motorhead, Miley Cyrus, and the Foo Fighters, not to mention jazz greats like Herbie Hancock and classical recordings. This week Chris Brown was a guest on WCSH's television magazine show 207, where he reviewed some of his favorite items being released in connection with the event.