Published April 12, 2019 by Bowdoin News
Praise Hall '20 Wins Truman Scholarship
Praise Hall is one of sixty-two college juniors this year to receive the Harry S. Truman Scholarship, a competitive federal grant for students who aspire to work in public service.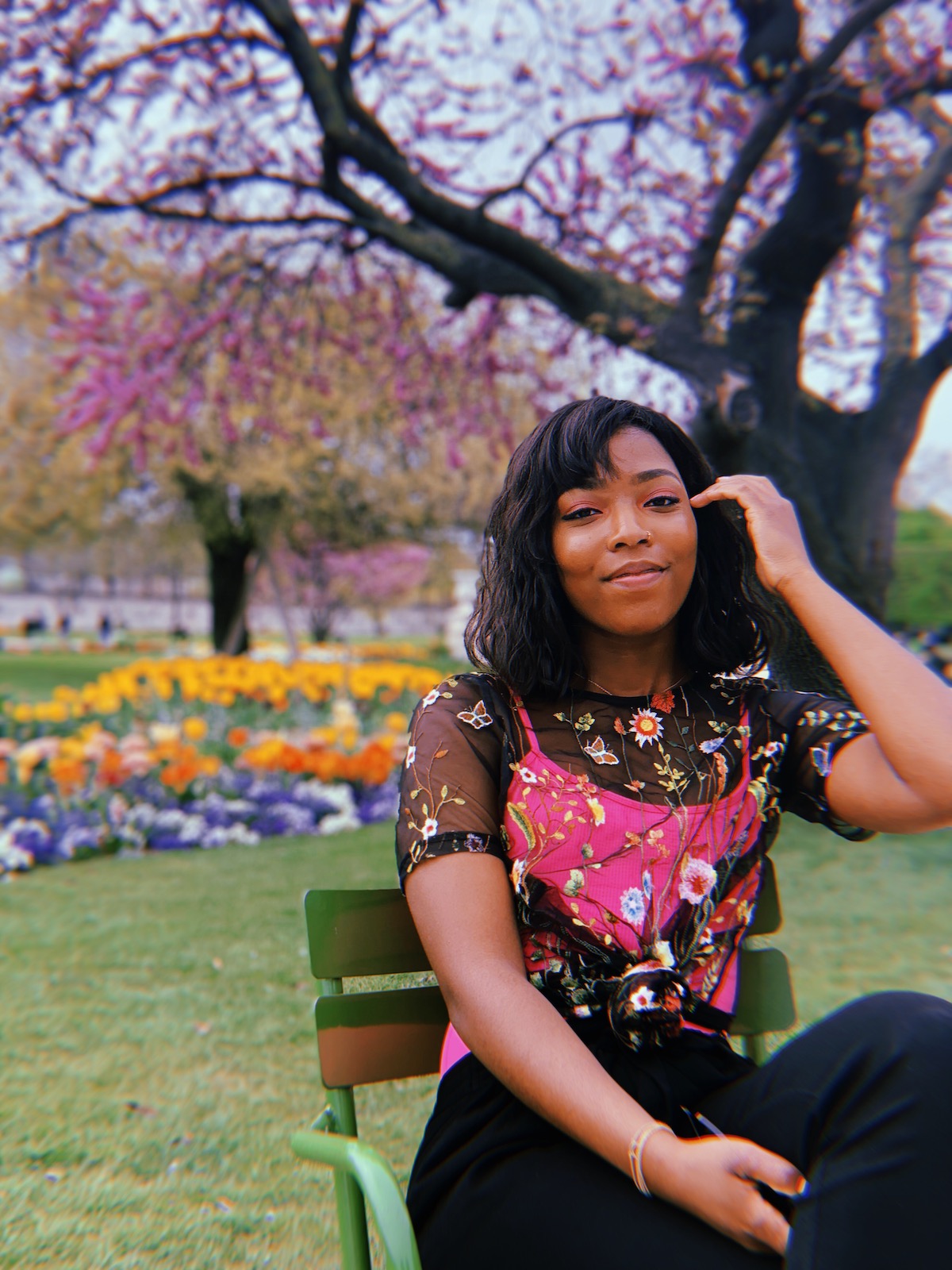 "I am so honored to be connected to an amazing community and network of past and present Truman scholars, who have welcomed me into the family with open arms!" Hall wrote in an email from Rome, where she is studying abroad.
The sixty-two new Truman scholars were selected from among 840 candidates nominated by 346 colleges and universities. This is the largest number of applicants from a record number of schools, according to the Truman Foundation.
Truman scholars receive up to $30,000 for graduate study and are given priority admission and supplemental financial aid at top-tier universities. Additionally, they're offered federal government internships, leadership training, and career and graduate school counseling.
Hall, an education and sociology major from Minnesota, wants to pursue a career in education or education policy. "In particular, I am driven to increase educational opportunities for marginalized populations, especially low-income students and students of color," she said.
Associate Professor of Education Doris Santoro, who has advised Hall, said that Praise is "so deserving" of the Truman. "Her presence and energy, combined with her record of scholarship, attest that she is a powerful agent of change. We need her in public service," Santoro said.
In her time at Bowdoin, Hall has co-led Bowdoin's College Students for College, a college readiness program for local high school students. She has been a mentor for Bowdoin Advising to Support Academic Excellence (BASE), a program at Bowdoin in which peers support students from underresourced schools and marginalized backgrounds. She is a member of Quest for Excellence, a group dedicated to raising awareness around intersectional social justice issues, including education and socioeconomic status.
Last year, Hall was part of the inaugural group of Bowdoin Public Service fellows. She has also been a proctor for Residential Life and served on her class council. And she has led two alternative break trips focusing on community service.
Cindy Stocks, director of student fellowships and research, said the Truman Foundation recognizes and supports juniors who have a clear vision for a better future, and the leadership potential to realize that vision. "Praise's impressive record of engagement in education-related issues, particularly her efforts to close the opportunity gap for underrepresented students, is truly impressive," she said.
Since the first Truman awards in 1977, more than 3,200 college students have received the scholarship. Past Truman scholars include Supreme Court Associate Justice Neil Gorsuch, former National Security Advisor Susan Rice, New York City Mayor Bill de Blasio, and former Arizona Governor Janet Napolitano. "Truman Scholars lead at all levels of government and in the nonprofit sector," the foundation said in a press release.
"To be a part of such an uplifting and inspiring group of leaders is definitely one of the biggest benefits," Hall said. "I still haven't processed the gravity of it all; I don't know if I ever will. What I do know is that I plan to use this award to continue to fight for educational justice."