Published May 01, 2019 by Samara Nassor '22
African Awakenings: Bowdoin Professors Speak on Recent Uprisings
In recent weeks, a wave of mass popular movements have swept across Algeria and South Sudan, driving two dictatorial leaders to step down from positions long overdue.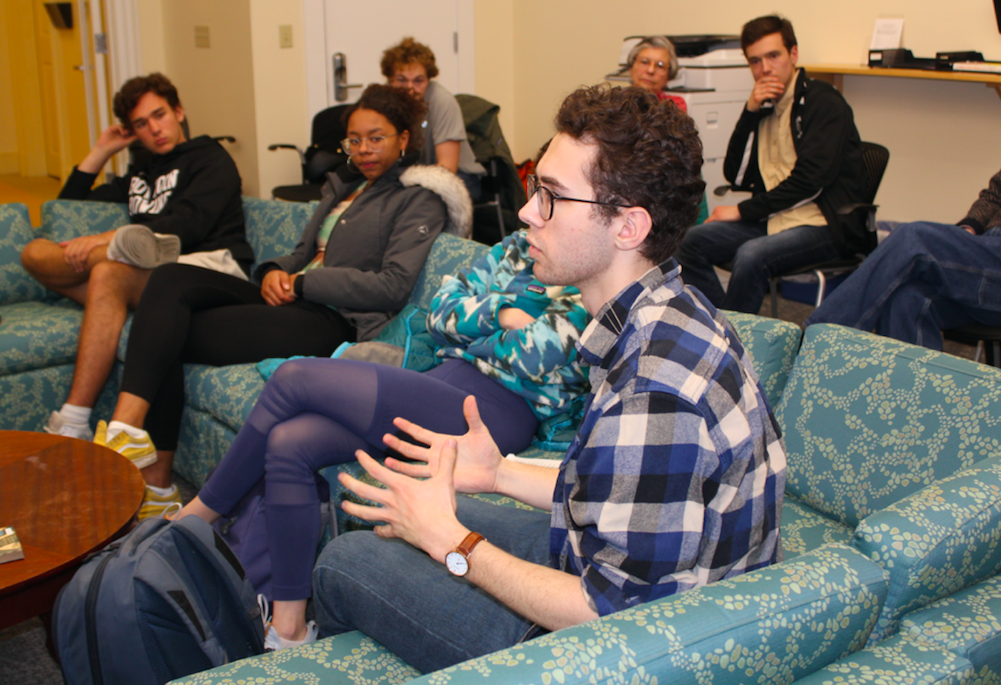 Last week, professors in Bowdoin's government, history, and Africana Studies departments—Ericka Albaugh, Idriss Jebari, and Tara Mock—held an informal evening event on campus with students interested in African history and politics to "decipher the news."
In the 1990s, economic decline, debt, and protests provided fertile ground for early liberal democracies across the continent. The collapse of the Soviet Union and auspicious moments, such as Nelson Mandela's release from prison, boosted the prospects for democracy and freedom across Africa—but at a lesser degree in North Africa. "Leaders in this region such as the autocrats in Algeria and Sudan survived in their positions without the need to rig elections or manipulate the constitution," Albaugh said.
Protests in South Sudan
In 2011, South Sudan broke from the Republic of Sudan to become an independent nation. But its amalgam of oil wealth, economic deprivation, famine, and drought contributed to a storm of tribulations for the young country. "Al Bashir crafted conditions for genocide and war crimes that caused the deaths of 300,000 people, and the displacement of more than three million people," Mock said.
The protests in December erupted due to unreasonable costs of living, tripled bread prices, and a deteriorating economy from arbitrary spending on defense. By January, they mushroomed into a call for the resignation of Al Bashir.
Protests in Algeria
"In Algeria, protests targeted the president who, despite being incapacitated for years, was still running for presidency," Jebari said. "What was shameful was that in this absence, his portrait was brought to meetings."
In the past, Algeria relied on a social welfare model that was subsidized by oil wealth. Fluctuating oil prices has led to social insecurity and an upsurge in unemployment. So when President Abdelaziz Bouteflika announced his candidacy for a fifth presidential term, thousands of politically savvy protesters flooded the streets in February. Their slogans discredited Bouteflika's regime and demanded democracy. Even when Bouteflika was reading his resignation in early April, the scale of the protests expanded.
 "The protests were a leaderless movement with no political parties taking charge," Jebari said. "The movements united university students, journalists, and lawyers who deliberated over the constitution and educated the masses. Algerians were woken up from slumber."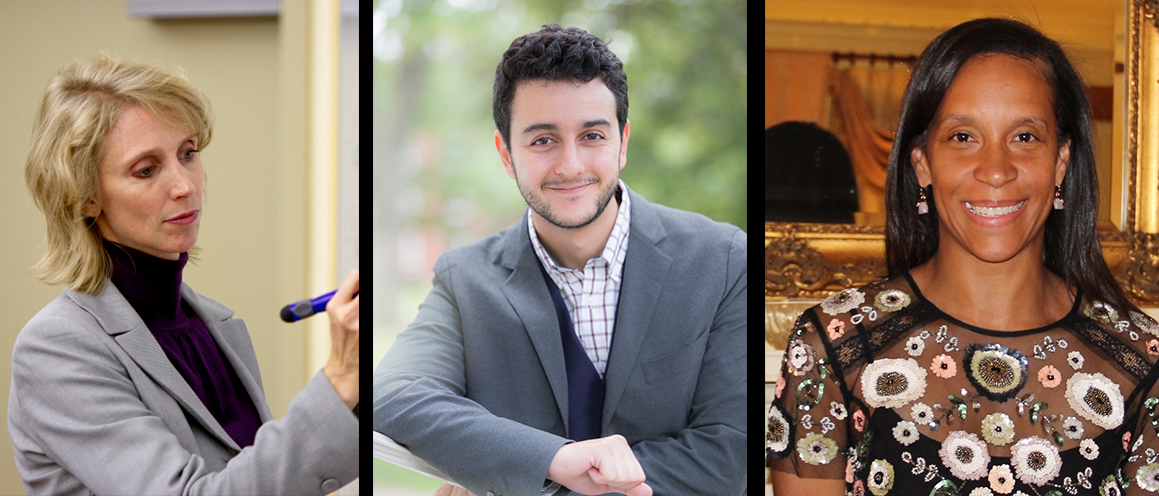 Below is an edited transcript of the Q&A between students and faculty:


Were the protests a response to the Arab Spring?


Tara Mock:
In South Sudan, the Arab Spring was a critical event, but currency decline is what bubbled anger. Essentially, economically-driven issues acted as pressure points. 
Idriss Jebari:
In Algeria, people were inspired by the civil war in the 1990s. They also felt that the 5th mandate [when Bouteflika announced a fifth presidential term] was ridiculous. Bouteflika was making an illusion of the status quo to allow the regime to remain. The Arab Spring was useful, but the masses see a historical context.
Algeria's and South Sudan's protests happened almost simultaneously. Were they connected?
Idriss Jebari: It easy to see connections through social media and political cartoons. There was definitely solidarity across borders, but the people had different concerns.
Is social media important in these revolutions?

Idriss Jebari: Videos and images on social media can show the evolution of reform in a systematic way and these sources can act as archival evidence. Facebook was an active tool in the Arab Spring. Even so, activists in the 1980s who documented revolutions in traditional mediums should also be given credit.

Tara Mock: Political scientists and historians have relied on social media to record observations made by locals and the international community. The face of protests in South Sudan is a woman and this is groundbreaking because the world sees that women are no longer left in the shadows.

Would you say that Pan-Africanism is a viable solution?

Ericka Albaugh: The colonial legacy left a mark in these countries, but a United Africa may not be a viable solution. Although there a search for something dramatically different, unifying the continent as one body is hard. What Africa needs is leadership creativity across borders.