Published April 19, 2019 by Symone Marie Holloway '22
One Stage, Many Nations: An African Fashion Show at Bowdoin
Bowdoin's Africa Alliance, a student organization dedicated to uniting African and non-African students through cultural exchanges, recently held its biennial Pan-Africa Fashion Show.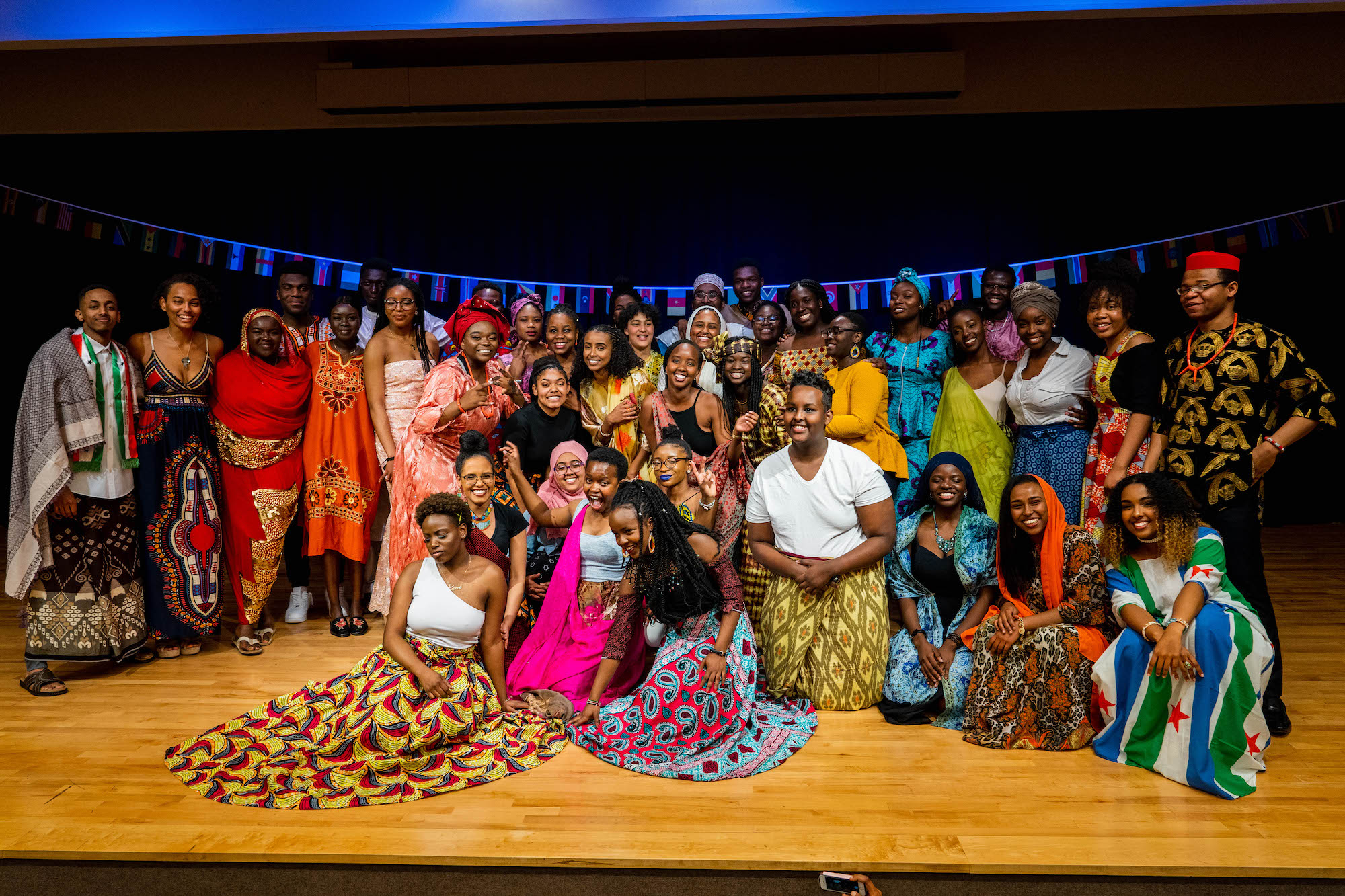 The show featured students walking the runway in both traditional and modern garments, and was interspersed with dance performances, spoken poetry, and pop trivia. The show is student run, student led, and student filled.
Models were students of African descent who volunteered to either represent their own countries or walk for unrepresented countries. Participants brought their own clothing to wear in the show.
"Africa is not a monolith," said Vanessa Apira '21, the public representative for the Africa Alliance and a runway model, "and I think that's what this fashion show is about. To show you the many different ways and styles of dress among different nations—that there's so much variance within the continent."
"Clothes are such a big aspect of many African cultures," Apira continued. "One of my classes this semester, Traveling Textiles, helped to highlight for me how important they are." The course, taught by Allison Martino, Andrew W. Mellon Postdoctoral Fellow in Africana Studies, examines the histories and roles of textiles and clothing in cross-cultural exchanges.
Organizing the show is a huge undertaking, which is why it's offered every two years rather than annually. The club delegated tasks to different subgroups that figured out where the show would be located, recruited models, organized outfits, managed performances, wrote the script, and posted daily trivia to the Africa Alliance's Instagram  (@bowdoinafricanalliance).
Photos in slideshow by Darius Riley '19