Three Seniors Win Watson Travel Awards For a Year of Discovery
By Rebecca Goldfine
Next year, seniors Anuoluwapo Asaolu, Alexa Gray, and Brandon Morande will travel to a total of thirteen countries, exploring healing through the performing arts; the interplay of culture, family, and justice; and how communities of homeless people can empower themselves.
The Thomas J. Watson Fellowship is a one-year grant of $30,000 awarded to graduating seniors nominated by the organization's forty partner colleges. Its use is "for purposeful, independent exploration outside the United States."
While it is common for at least one Bowdoin senior to receive the grant, this is the first time since 2001 the College has had three graduating seniors receive the award. And Bowdoin, along with Pomona College, had the highest number of awardees of any school. 
---
Anu Asaolu '19—Setting the Stage: Exploring Healing Through Performing Arts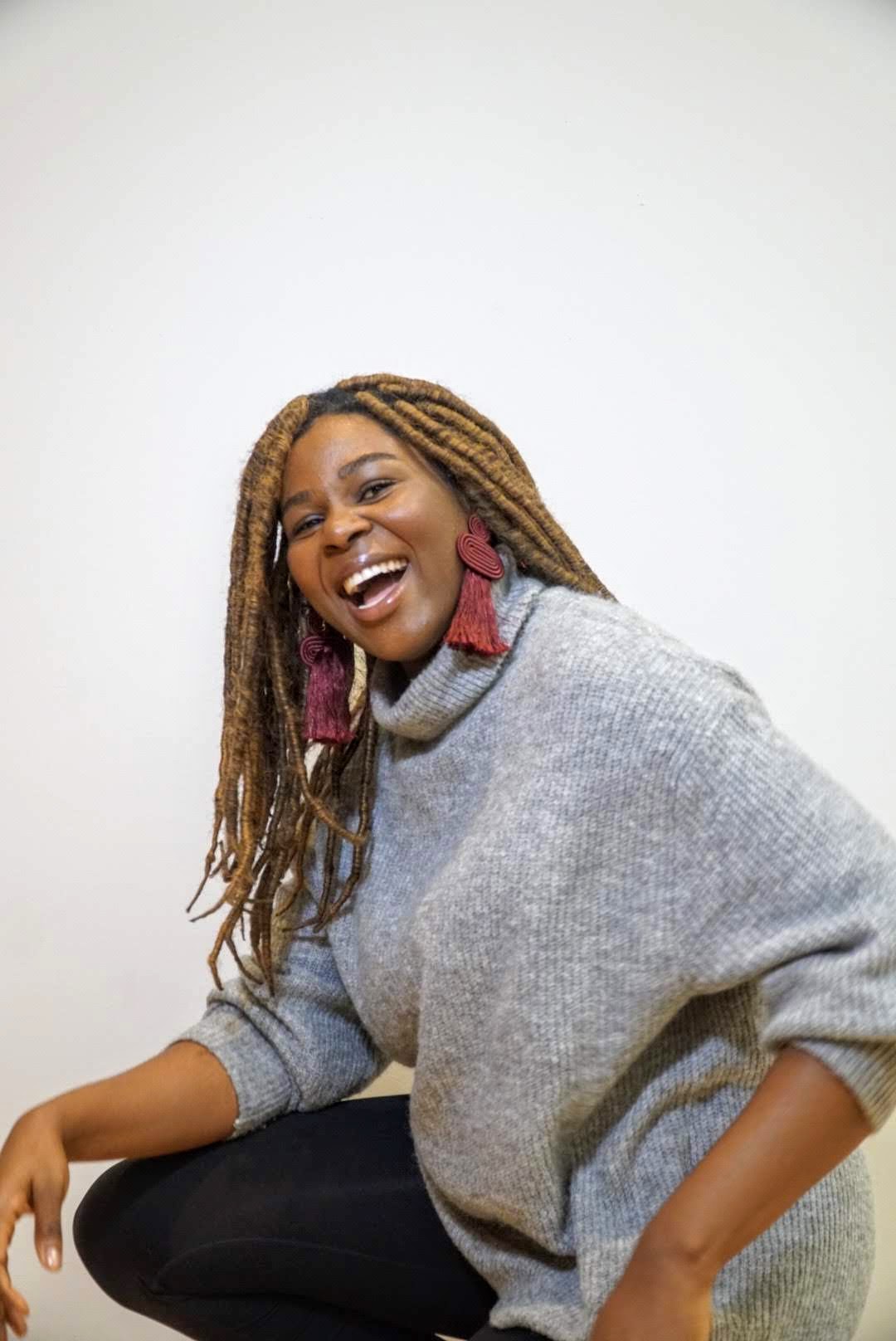 Mission: "Performing has been a vehicle to cope with hardships in many cultures since the beginning of recorded history. Recognizing that performing arts transcend cultural differences, I want to explore performing arts therapy around the world, investigating topics that have a global presence, such as alcoholism, immigration, gender-based violence, and racial trauma."
Asaolu will explore the role of aboriginal performance for families and communities affected by alcohol abuse in Australia. She will study the influence of local performances in France, on attitudes toward immigration. She will look into political theater in South Africa, to see how this tradition ignites difficult conversations about racial trauma. And she will investigate how performing arts can educate people in Uganda, about sensitive topics like gender-based violence.
Biography: Raised in Lagos, Nigeria, Anuoluwapo's Yorùbá art practices have shaped her values and beliefs. The Yorùbá are a major ethnic group in Nigeria. After immigrating to the United States, her interest in brain processes and medicine led her to major in neuroscience at Bowdoin. Eventually, she plans to attend medical school. During her education in high school and at Bowdoin, she also discovered an alternative path toward healing—theater, music, and the performing arts.
Personal statement: "Storytelling, music, and dance are integral parts of my Nigerian heritage. During my first year at Bowdoin,  [my mother and I] would sing gospel songs and other traditional Yoruba hymns together. Our songs were melodic calls for help when we both struggled navigating desolation. Our culture does not encourage talking about mental health, even to family members. However, music and theater are means to communicate our pain to one another without shame."
---
Lexi Gray '19—Defining Justice: A Family Affair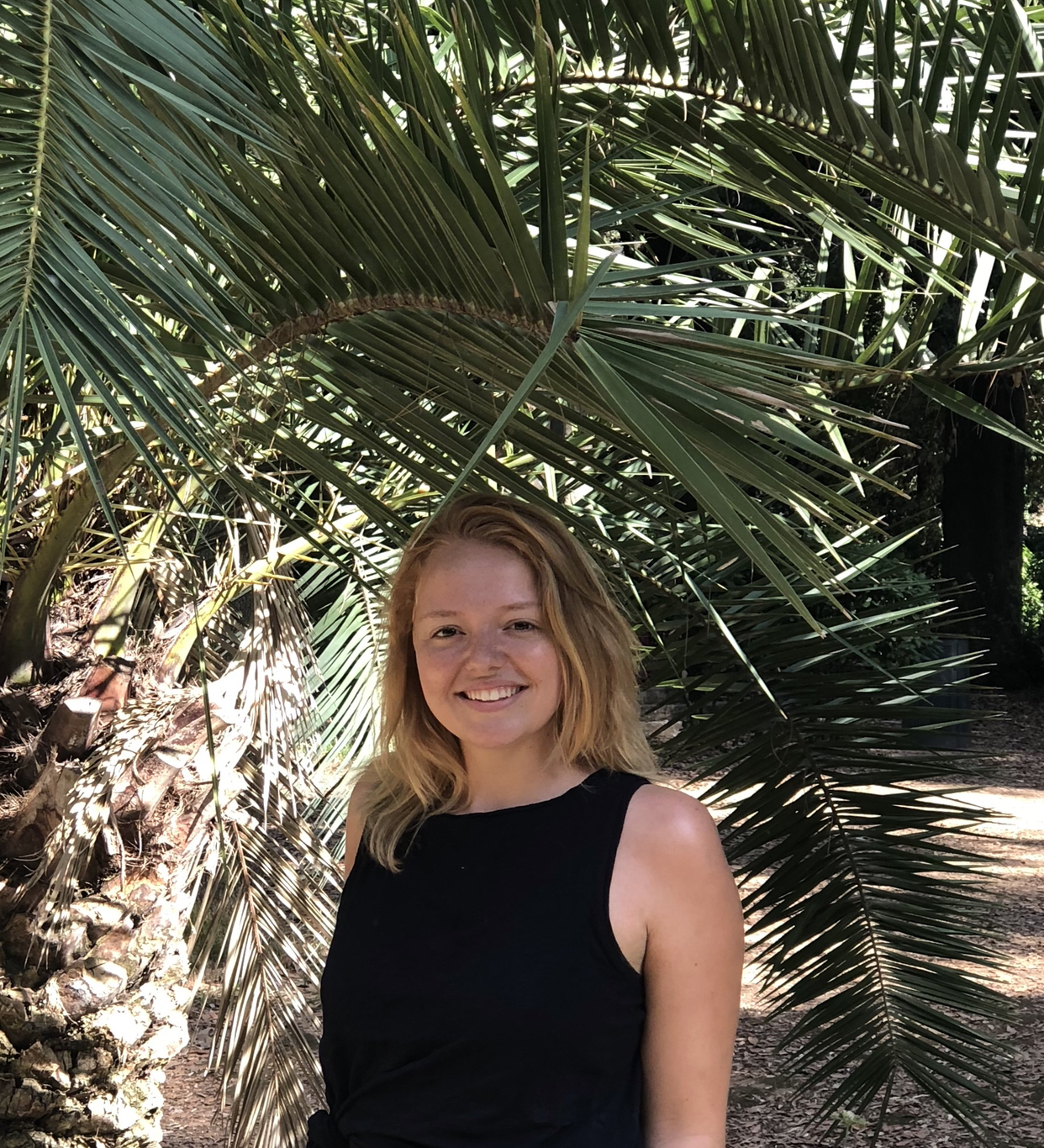 Mission: "During the Watson year I will explore how the role of family shapes responses to criminal behavior and permeates justice systems. By working with local nonprofits, visiting prisons, and engaging in alternative forms of justice, I will expand my definitions of justice and discover how powerful family is in shaping how we view the execution of justice and the perpetrators and victims of crimes."
Gray will study the role of restorative justice in New Zealand's Maori communities. She will look into the ways Japan's culture of shame impacts its justice system and capital punishment. In India, she will explore community-based retributive justice, which is seen to restore honor to families. She will learn about family history and intergenerational justice among descendents of the Holocaust in Israel. And she will research the role the family plays in Norway's rehabilitation of offenders.
Biography: Gray received a Nikuradse-Matthews Summer Public Interest Fellowship from Bowdoin to intern with the Volunteer Lawyers Project in Portland, Maine, to help low-income individuals access legal services. She has also volunteered at a local jail and trained with the Restorative Justice Project in Belfast, Maine, to facilitate discussions between victims and offenders. She became interested in the impact of family on justice based on her own family experiences and those of the incarcerated mothers she worked with in Rome, Italy, during a summer research trip funded by Bowdoin's Global Citizens Grant. She hopes to work on criminal justice reform in the future.
Personal Statement: "When I first became interested in justice, I was certain that my views reflected the truth and were therefore not only the correct views, but the moral ones. Through my experiences, my views have become far less rigid. Now, I can confidently say that I don't know what justice is. My experiences represent just a tiny fraction of the ways in which justice may be experienced across contexts and cultures, and there remains so much that I am eager to explore."
---
Brandon Morande '19—Sharing Stories of Solidarity for Homeless Community Empowerment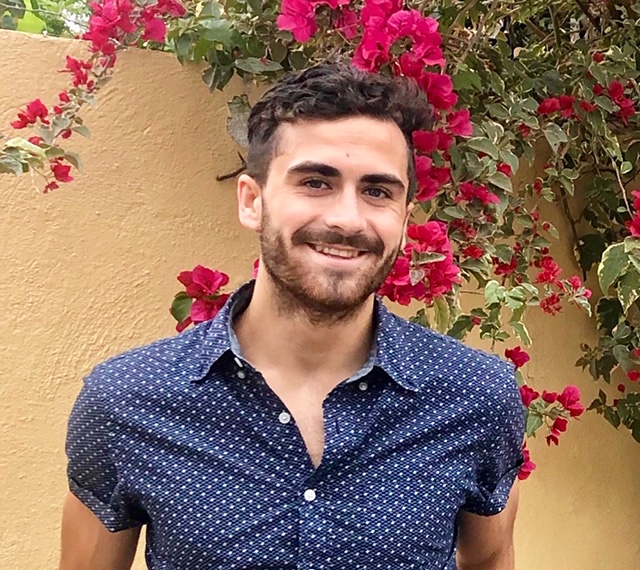 Mission: "I desire to learn how communities of people affected by homelessness can resist social marginalization by cultivating an inclusive space for sharing experiences, developing solidarity, and helping one another survive the streets. Can these communities overcome the tenacious isolation of street life?"
To unravel these and other questions, Morande will capture people's stories, speaking with homeless artists in the United Kingdom, shelter residents in Denmark, indigenous Maori in New Zealand, soccer players in Chile, and refugees in Colombia. Through these discussions, he aims to better understand his role as a recipient of such narratives and fuel his passion for street outreach as a form of human connection and community empowerment.
Biography: "At eleven years old, I lost my father to a heart attack. Blaming myself for his death, I remained oblivious to how housing insecurity rendered him unable to afford health insurance. Today, however, the realization that it was not I who failed my father, but rather an inequitable system, motivates me to fight for the right to both housing and health care. I believe that my father suffered partly because no one offered to listen; his struggles went unheard. Exploring such issues academically and as an EMT, Alternative Spring Break leader, and interim social worker, I have grown passionate about sharing stories via street-outreach as a means to promote human connection and empower communities affected by homeless."
Personal Statement: "My time speaking with housing-insecure patients (in my role as a health guide for MaineHealth's Homeless HealthPartners) revealed the importance of basic empathy as a form of homeless empowerment. Moreover, it ignited an unrealized passion for collecting, documenting, and sharing stories as a means to humanize issues, create spaces for marginalized voices, and encourage solidarity. While I remain uncertain as to my post-graduate path—aspiring to either conduct street outreach as a social worker, propose legislation as a public health lobbyist, or manage free clinics as a nurse practitioner—I know that my future will center around such stories."
Published March 26, 2019