Published March 07, 2019 by Tom Porter
New Locker Rooms and Training Facility Complete Whittier Field Renovation
When Bowdoin men's lacrosse players arrived at Whittier Field earlier this month for their successful season opener against Connecticut College, they were greeted with brand new locker rooms and much more. It's all part of the Whittier Field renovation project, which recently completed its second and final phase.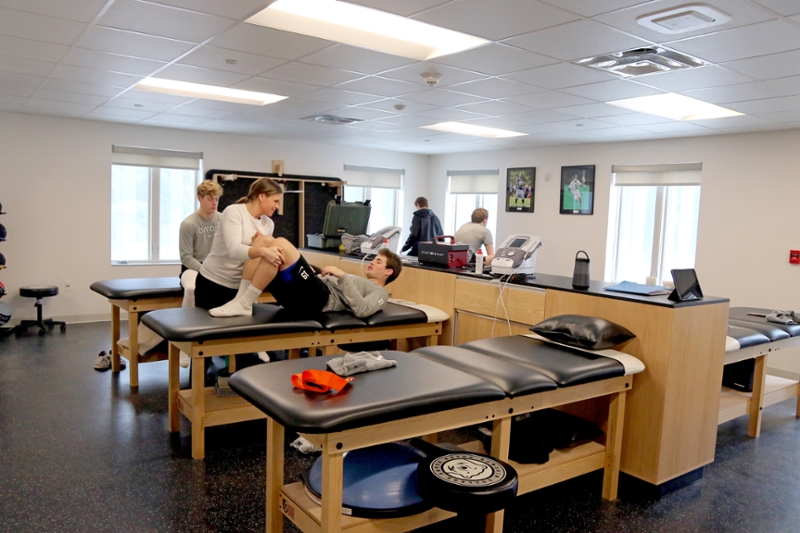 The 9,000-square-foot Whittier Support Building, which is fully accessible and ADA-compliant, is located adjacent to Whittier Field and Magee-Samuelson Track. As well as new locker rooms, it features an athletic training room, equipment storage and laundry facilities, and public restrooms, including a family bathroom—these replace facilities previously located in the historic Hubbard Grandstand.
Ashmead White Director of Athletics Tim Ryan said the training room provides a state-of-the art environment for student-athletes and trainers to prepare team members for practice and competition, as well as rehabilitation exercise and recovery space.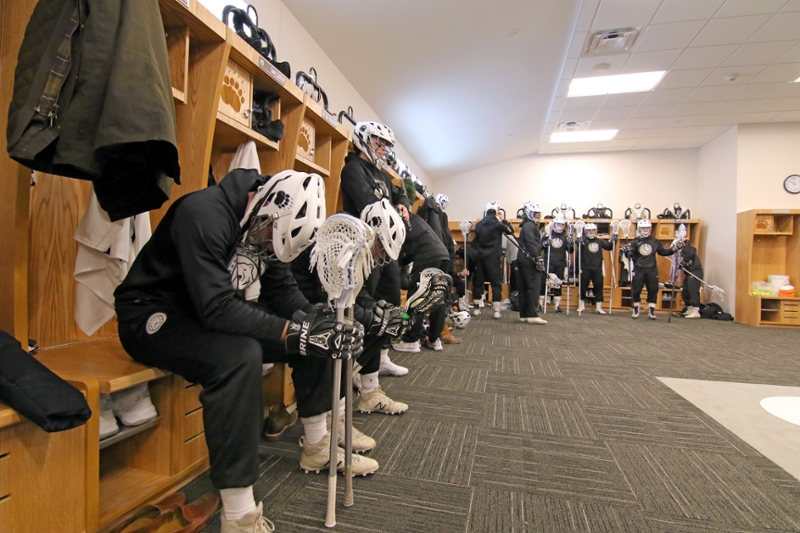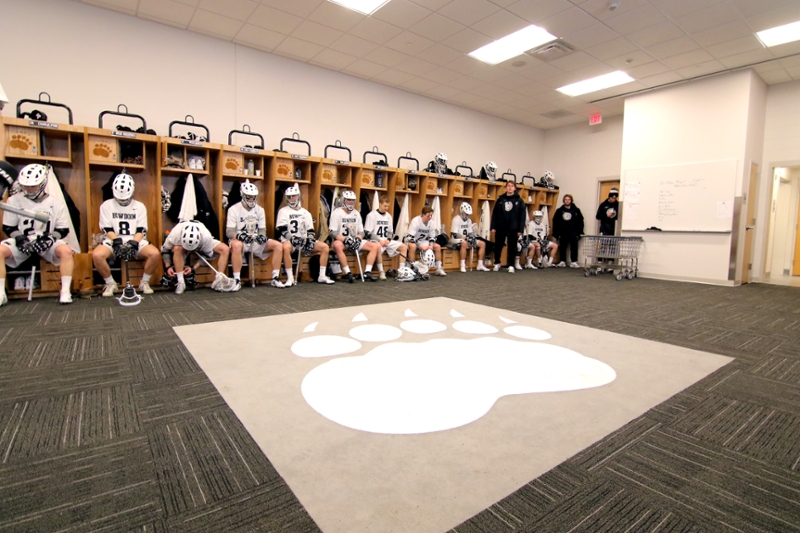 "It is an exciting time on campus for our student-athletes," said Ryan. "The positive trickle-down impact of the facility is already being felt across our athletic department," he added.
"We are grateful for the exceptional work by members of our facilities management staff, our architects, and contractors throughout both phases of the project, and look forward to forming wonderful memories at Whittier with our students, alumni, and fans."  
Both phases of the Whittier Field renovation project were funded by private donations.
---
Photos by Brian Beard