A Magnificent Obsession
Published by Matthew Klingle for Bowdoin Magazine
At 5,267 feet, Katahdin is Maine's tallest peak.
Shaped like a giant bent horseshoe, the granite massif straddles the East and West Branches of the Penobscot River and rises above Maine's North Woods. By the standards of Utah, my home state, Katahdin seems small. But ask anyone who has climbed it, and they will attest to its steep, punishing trails.
What Katahdin lacks in absolute elevation it claims in cultural prominence. Named for a Wabanaki term for "largest or most eminent mountain," it stands on indigenous Penobscot land.
The peak's importance also comes from its association with Percival Proctor Baxter, Class of 1898, who bequeathed the peak and surrounding lands to the state of Maine. In his initial 1931 gift, he directed that his donation "forever be left in the natural wild state." Baxter's injunction became a mantra for his eponymous park: forever wild. Yet, like any wilderness, Katahdin was not so much protected and preserved as created and managed. As my former student Luke McKay '07 argued in his honors thesis, the history of "the wilderness idea in Maine" raises important questions about Maine's greatest mountain and other wild regions as well.
The path toward "forever wild" began with Henry David Thoreau, who visited Katahdin in the autumn of 1846. When he left for Maine, Thoreau, just shy of thirty, was still an obscure Harvard graduate working part-time in his family's pencil factory. He was also midway through his two-year stay at Walden Pond, just outside of Concord, Massachusetts, where his experiment of simple living would fix his star in the firmament of environmental thought. Yet Thoreau was no hardened outdoorsman—as he admitted in Walden, he routinely took trips into town, where his mother did the laundry.
Maine was a different affair. Writing in The Maine Woods, Thoreau imagined himself going into "a primitive wood," but his own words belied the hyperbole. He traveled from Concord to Bangor by rail and steamer, then hired Penobscots and lumbermen as guides. Along the way, he documented a peopled landscape: native children spearing salmon, sawmills belching smoke and dust, and hardscrabble farms of log huts and rock-strewn fields.
His conflicting observations ramified as he neared Katahdin. He noted both the "free and happy evergreen trees," as well as the "dark side of Ktaadn*" with its "permanent shadow" looming over the forest. When he began his final ascent, stormy weather made the hike across "a vast aggregation of loose rocks" difficult and thwarted his two summit attempts. Back in Concord, he reimagined his sojourn as an earnest errand into the wild.
"Nature here was something savage and awful, though beautiful," he wrote. "Here was no man's garden, but the unhandshelled globe.... It was the fresh and natural surface of the planet Earth, as it was made forever and ever."
---
*As Lucius H. Merrill, a professor of chemistry and geology at the University of Maine, observed in April 1915, "the name of the mountain has suffered at the hands of writers and map-makers" because Europeans "spelled phonetically" the original Wabanaki term. "Ktaadn" remained commonplace into the early twentieth century before being displaced by the more widely known spelling "Katahdin" used today. Merrill preferred the former version used by Thoreau. See Lucius H. Merrill, "Ktaadn," Proceedings of the Bangor Historical Society, 1914-1915 (Bangor, Maine: Bangor Co-Operative Printing Company, 1916), 28-29.
---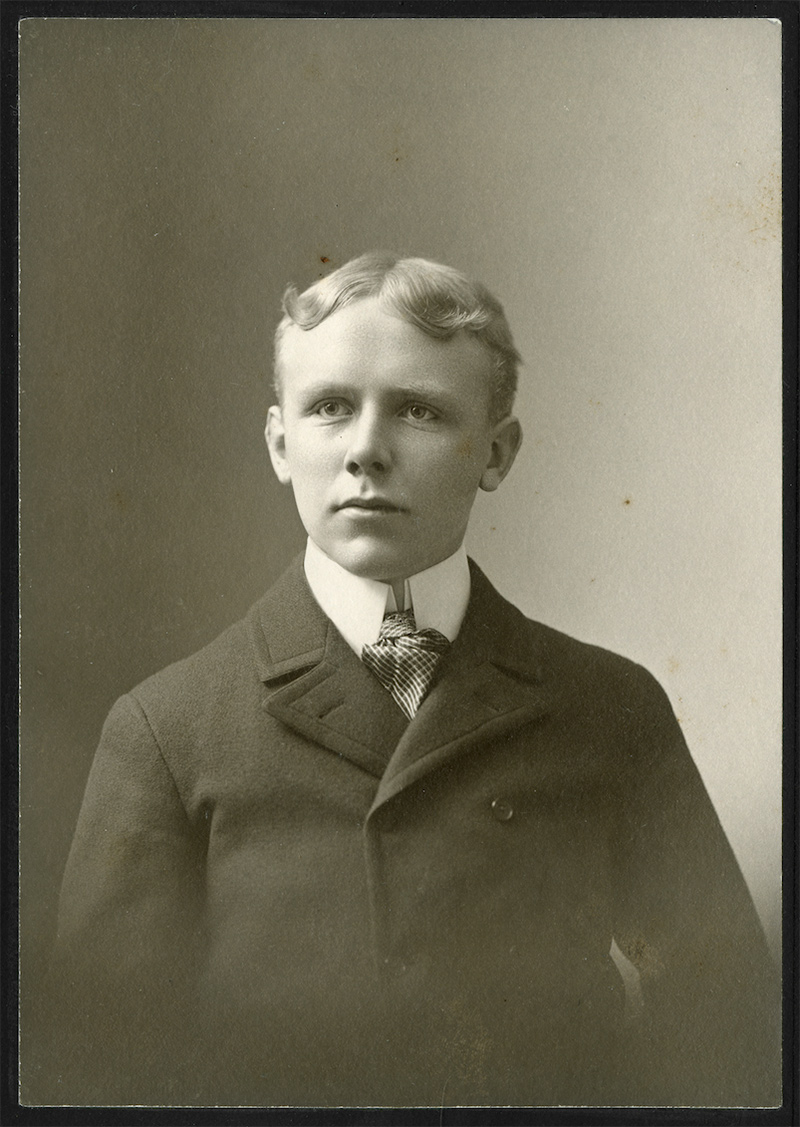 Thoreau's idea of wilderness was romantic and religious. That idea later evolved to address anxieties over vanishing scenery and resources. In 1840, almost 87 percent of Maine was covered by forest. By 1872, only a little more than half remained. That same year, America's first national park, Yellowstone, was created to salvage the West's once mighty bison herds. Twenty years later, New York established Adirondack State Park to spare forests imperiled by logging. The following year, in 1893, at Chicago's Columbian Exposition, a young history professor named Frederick Jackson Turner declaimed the end of the frontier and with it the driving force behind American greatness. Wilderness had morphed from a place of fear or redemption into what historian William Cronon identified as a "quintessential location" for national identity. The wild now needed safeguarding. The conservation movement had arrived.
Percival Proctor Baxter came of age with that movement. Like many early conservationists, Baxter, born in 1876, came from privilege. His father, James Phinney Baxter, cofounded the Portland Packing Company, one of New England's largest canners of produce and seafood.
A six-term Republican mayor of Portland, the elder Baxter later became a Bowdoin overseer and generous philanthropist. An avid outdoorsman, he also took his children on fishing and camping trips across Maine.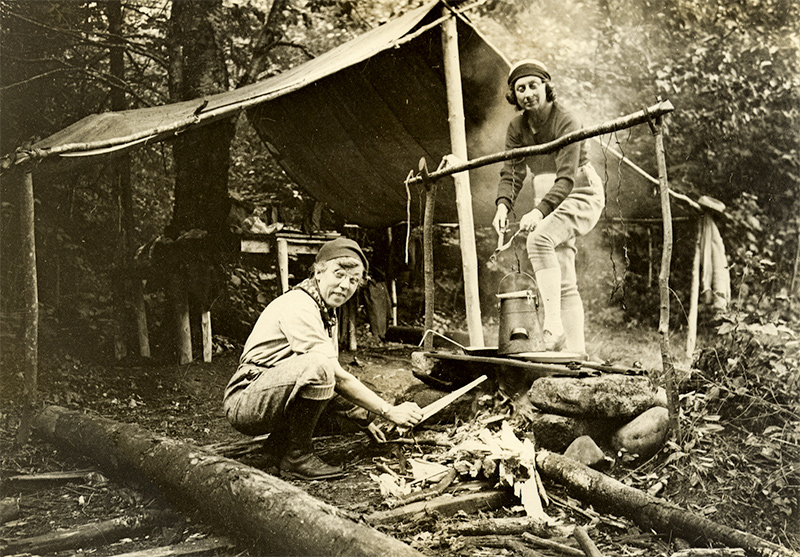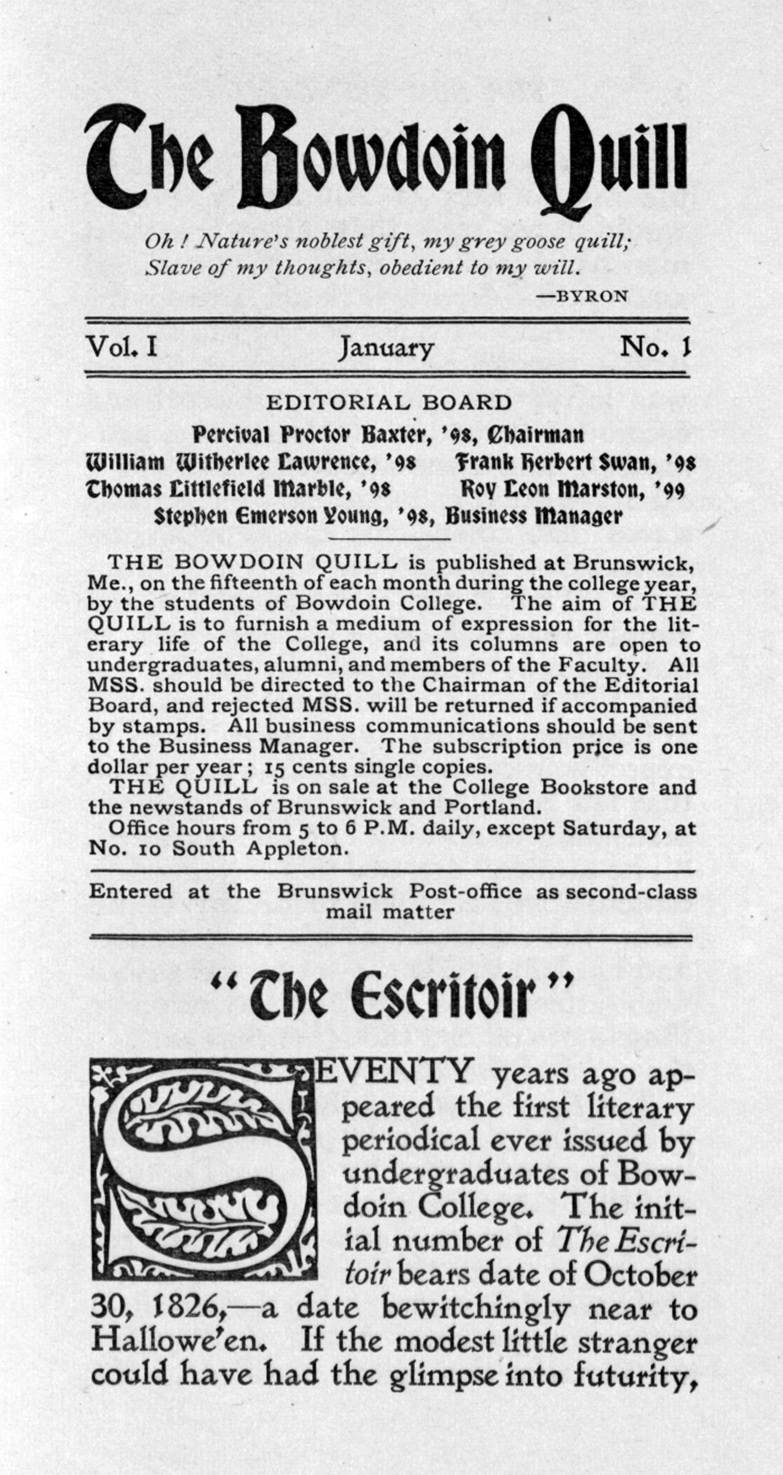 The younger Baxter inherited both his family's fortune and the obligations that great wealth entailed. He excelled at Bowdoin, working as an editor of The Orient, cofounding The Bowdoin Quill, the College's literary magazine, and graduating magna cum laude and Phi Beta Kappa.
After completing his law degree at Harvard, he returned to Maine, managed his family's enterprises, and directed his father's mayoral campaign in 1904, which launched his own political career. Baxter served multiple terms in the Maine House of Representatives and Senate. In 1920, after reelection to the Senate, he was also elected its president with the help of his brother Rupert Henry Baxter, Class of 1894, a state senator from Bath.
Early the following year, when Governor Frederic H. Parkhurst died after only twenty-six days in office, Baxter became the youngest governor in state history. Reelected in 1922, he declined to seek a third term, choosing instead to pursue what scholar Howard Whitcomb called his "magnificent obsession": creating a state park with Katahdin as its centerpiece.
Baxter's Katahdin fixation began while he was a politician. During his second stint in the House, he recalled trying to persuade his fellow legislators to "purchase the mountainous regions around Mt. Katahdin." His colleagues instead backed a substitute bill in 1919 that allowed for a future state park using donated land. The following summer, Baxter, then in the Senate, joined an expedition to Katahdin organized by lumberman Burton W. Howe to promote a state park for Maine's centennial. After the trip, Baxter introduced legislation in January 1921 to create "Mt. Katahdin State Park." Addressing the Maine Sportsmen's Fish and Game Association that month, he asked Mainers to think of the future.
"This park will prove a blessing to those who follow us," he implored, urging them to reject corporations as the sole owners of "millions of acres of Maine forests." But, with Parkhurst's sudden death and Baxter's subsequent promotion as governor, support for the proposed legislation eroded and the proposal was never passed.
As governor, Baxter continued to agitate for a Katahdin park, but he also had a broader conservation agenda. When first elected to the legislature as a progressive Republican, he believed in public oversight of natural resources and utilities. He introduced the Fernald Law in 1909 that forbade exporting hydroelectric power. He also endorsed restoring cutover timber lands in the North Woods. Yet, a committed conservationist in the mold of such contemporaries as Theodore Roosevelt and Gifford Pinchot, first head of the US Forest Service, Baxter also believed in the proper management of resources.
But Baxter's fealty to conservation failed to sway Maine's timber barons. Beyond board feet of lumber, they also saw tourism dollars in the North Woods. As McKay found in his thesis, timber and railway companies had been promoting outdoor recreation in the region since the late nineteenth century. Sporting camps dotted the area, and large landowners nurtured support for their monopoly by allowing public access to private property. "Mainers more or less had common access to the land," McKay argued, "but not common stewardship." Given this arrangement, persuading legislators or their rural constituents on the need for a park proved daunting.
By the time Baxter left the Blaine House, he had become a committed preservationist as well. Foiled in Augusta, Baxter turned to his family's pocketbook. By the late 1920s, he began purchasing, piece by piece, parcels that included Katahdin and its environs. Baxter presented his first gift in 1931 and, two years later, in January 1933—thanks to the 1919 bill that allowed for the establishment of state parks from donated land—the legislature accepted the offering and created Baxter State Park.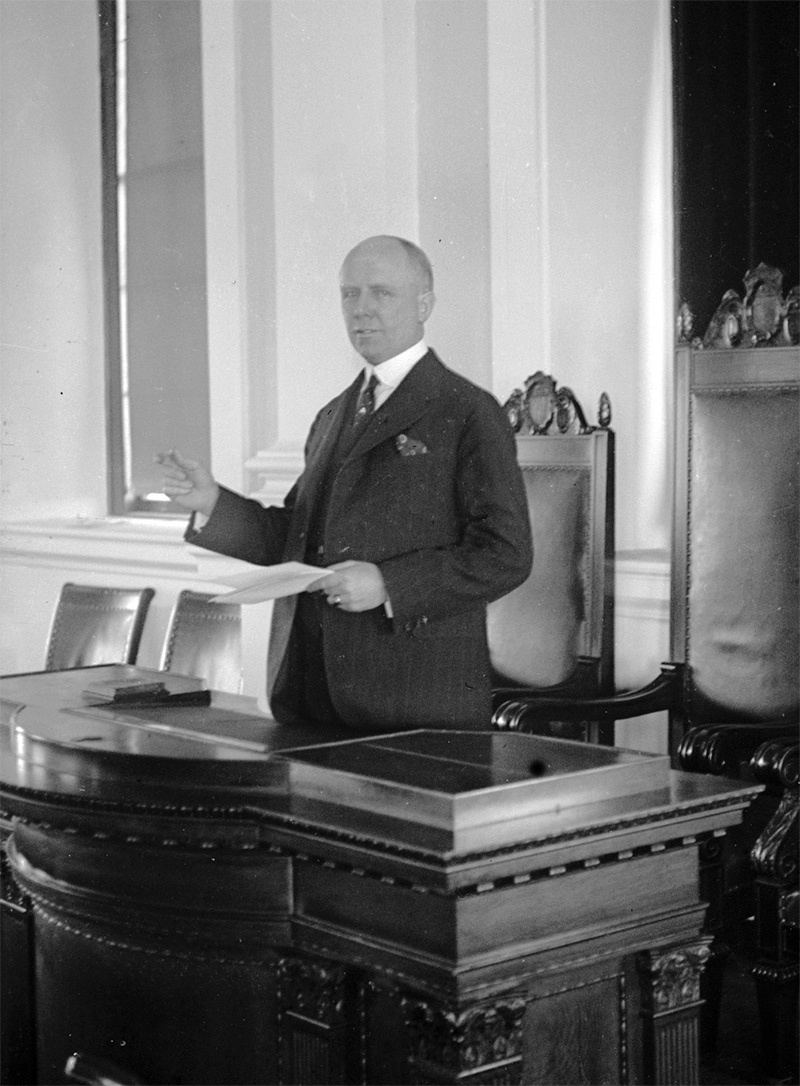 For the next thirty-plus years, Baxter added to his original gift of 5,960 acres while trying to balance his conservationist and preservationist impulses. The first test was keeping the new state park out of federal hands. A 1935 report by the National Park Service on Katahdin's recreational potential opened the discussion. Two years later, US Representative Ralph Owen Brewster, Bowdoin Class of 1909, a fellow Republican and longtime rival of Baxter's, introduced legislation to create a Katahdin National Park. Brewster recruited powerful backers for his bill, including Myron Avery, Class of 1920, a Lubec native and head of the Appalachian Trail Conference who supported federal control to ensure the peak would be the trail's northern terminus.
Baxter had good reason to reject overtures for a national park. Looking west, he could cite numerous instances where Uncle Sam had promoted private concessions in national parks, from swanky hotels to auto camps.
In a 1937 editorial for The Portland Press Herald, Baxter claimed that the Park Service would "commercialize this magnificent area." Automobiles aroused Baxter's ire in particular because so many national parks were planned around the idea of "windshield wilderness," as historian David Louter termed the concept. Baxter found supporters in the venerable Appalachian Mountain Club and the newly created Wilderness Society. He and his allies prevailed, and the legislation died in Congress.
As Baxter acquired more acreage for the park, he had to accept more compromises. There were four main areas of contention: automobiles, forestry, hunting, and snowmobiling.

The first concession Baxter made was on roads. Although he was adamant in his original 1931 gift that "no roads or ways for motor vehicles" were permissible, by the postwar era his stance became outdated, as Americans began hitting the road looking for outdoor leisure. By 1957, he admitted that some roads were necessary but cautioned that "with too many improvements the Wilderness idea will no longer be maintained." A restricted network of graded dirt roads, mostly on the park perimeter and unplowed in winter, were the eventual result.
Hunting was a more painful concession. Baxter was an ardent animal lover. As Rupert Baxter White '55 remembered, his "Uncle Percy" enjoyed coming to weekly Sunday dinners with his great-nephew's family because of their many dogs. He was never without one of his beloved Irish setters. He was also deeply opposed to hunting. The original deeds of trust stated that the park was to "forever be kept as a sanctuary for wild beasts and birds."
In a 1945 letter accompanying an addition to the park's northern section, he opined that "hunting with cameras" should replace "hunting with guns."
Residents in rural Aroostook and Piscataquis Counties pushed back. George Barnes, a state representative from Houlton, reminded Baxter in 1949 that restricting hunting had economic "implications to sportsmen" and "sporting camp owners" in the North Woods. He threatened to block Baxter's next land grant. Baxter bowed to sportsmen's demands and consented to hunting and trapping (except for moose) on about one-quarter of the park's total acreage along the northern and southern reaches.
Forestry proved to be less controversial. He had often supported the timber industry and had championed scientific forestry as a legislator and governor. In the 1955 round of park additions, Baxter requested that new acreage in the park's northwest quadrant be set aside as a Scientific Forest Management Area. Commenting on his travels to Germany, Canada, and other nations, he described "beautiful great forests that for centuries have been producing a crop of wood without depletion." Today, almost 30,000 acres of what Baxter called "the chief natural resource of our State" are administered as working forest.
In contrast, Baxter refused to budge on permitting motor skis, known today as snowmobiles. It was the last battle he fought. The dispute began when Park Supervisor Helon Taylor purchased a snowmobile in 1965 for winter travel. The sport was becoming popular in Maine, but the two men had very different opinions. Taylor saw no harm in allowing people to enjoy the park by "motor toboggans," while Baxter believed that snowmobiles would "frighten away the wild animals." Local snowmobile enthusiasts were incensed, prompting Edwin Carr of Millinocket to ask if the park was for "the use and recreation of the people" or only a chosen few who desired "a private park for their own selfishness." Because Baxter did not stipulate any specific restrictions in his deeds of trust, the Baxter State Park Commission eventually yielded in the late 1990s and allowed limited snowmobiling on the Park Tote Road.
Baxter never saw the eventual bargain over snowmobiles. He died in 1969 at the age of ninety-two, and, having never married, left behind a hefty endowment to support the park. Together with entrance fees, donations, and timber revenue, the park is independently financed and directed by the Baxter State Park Authority—which includes the attorney general, the director of the Maine Forest Service, and the commissioner of Inland Fisheries and Wildlife—in consultation with advisory committees. Thanks to additional gifts and purchases, the park now stands at 209,644 acres.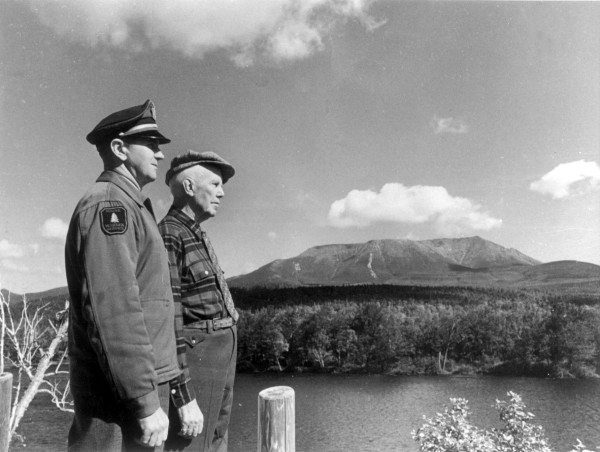 Since its founding, Baxter State Park has never been fully wild, and today the park faces the same pressures as other wild areas. Since Baxter's death, outdoor recreation has become big business. The park now sees upward of 75,000 visitors annually—a small number compared to Yellowstone, but far more than Baxter ever imagined. And, unlike Thoreau, many visitors climb Katahdin successfully. The vertiginous Knife's Edge, the arête connecting Pamola Peak and Baxter Peak, the mountain's highest prominence, can seem like a summertime walk along Portland's Eastern Promenade. The new Katahdin Woods and Waters National Monument—created with donations from Burt's Bees magnate Roxanne Quimby and her foundation, Elliotsville Plantation, Inc., and managed by the National Park Service—will likely attract still more people.
Almost fifty years after Baxter's death, we are in an era of peak wilderness: Our passion for wild spaces is at an apogee; the threats facing them are at their zenith. Hikers, climbers, and boaters are scarring trails and fouling waterways. Sprawling exurbs and vacation homes are pushing into the backcountry, fragmenting habitat and producing a horror show of consequences: attacks by coyotes and pumas, tick-borne diseases, and infernos that reduce whole towns to embers. Climate change is only accelerating the rate and intensity of the chaos. Thoreau's vision of a terrifying wild Katahdin has now become the painful reality of the Anthropocene.
"If all we want is the wild, we will get it. If we expect a usable mix of ecological goods and services, we will have to add our hand to nature's."
—Historian Stephen Pyne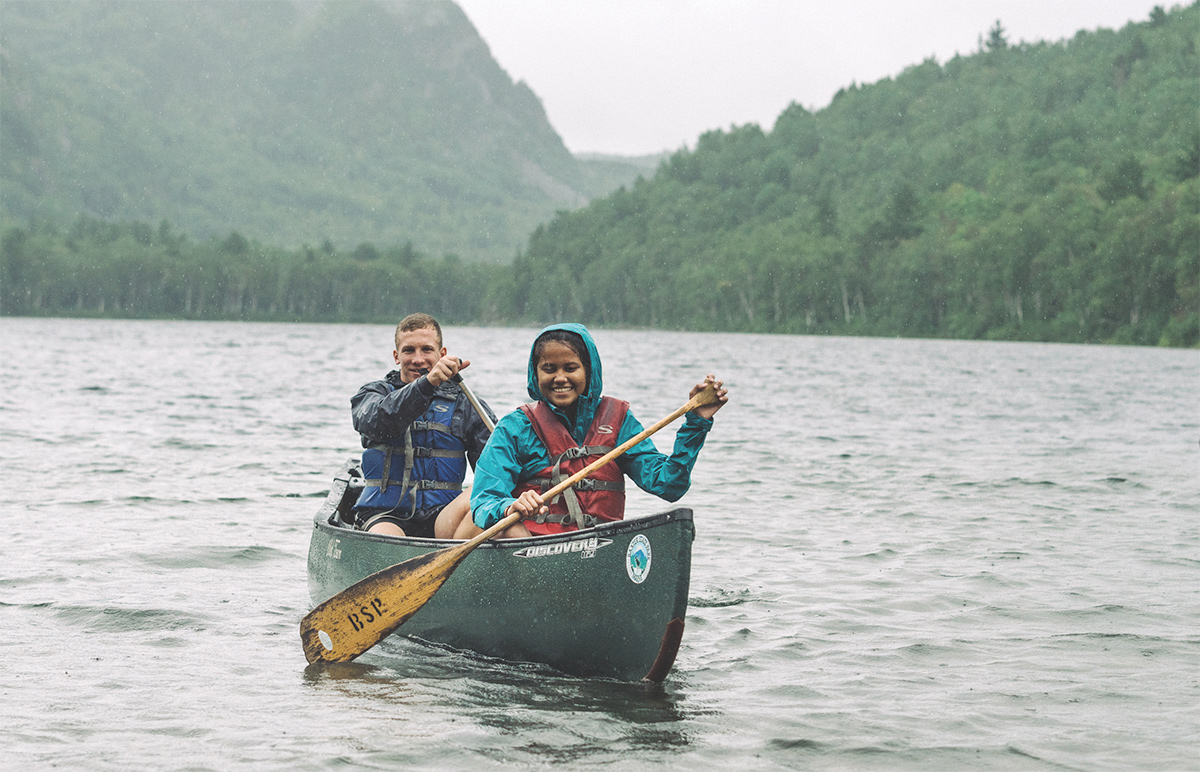 The uncomfortable lesson of Baxter's great obsession is that to have usable wilderness, as McKay concluded, we need to treat it more as a tended garden than a pristine plot of sacred space. Baxter himself may have agreed. According to his great-nephew White, who served for more than twenty years on the park's Advisory Committee, "I don't think Uncle Percy was concerned with the environment in the sense that we are today." The idea of "forever wild" may have been a "time capsule" for the peak itself, he concluded, yet the entire park emerged from a series of decisions that grew from Baxter's experiences as a practical-minded Mainer.
For all of its rugged majesty, Katahdin is intensively regulated. This is as it should be. Politics alone require active management and vocal debate. The demands on our public lands and waters are many, and no user stands in a circle of virtuous purity. The historical debates over Baxter State Park, along with the more recent controversies behind the Katahdin national monument, are evidence enough.
Baxter's gift was more than the park that bears his name. He also left behind a magnificent place where Mainers can deliberate what wilderness entails in a world where we are endlessly entangled with one another and the nature that enfolds us. We need wilderness, but we also need an expanded ethos of what wilderness is and what it can provide. The answers to that quest may lie on the slopes of Katahdin.
---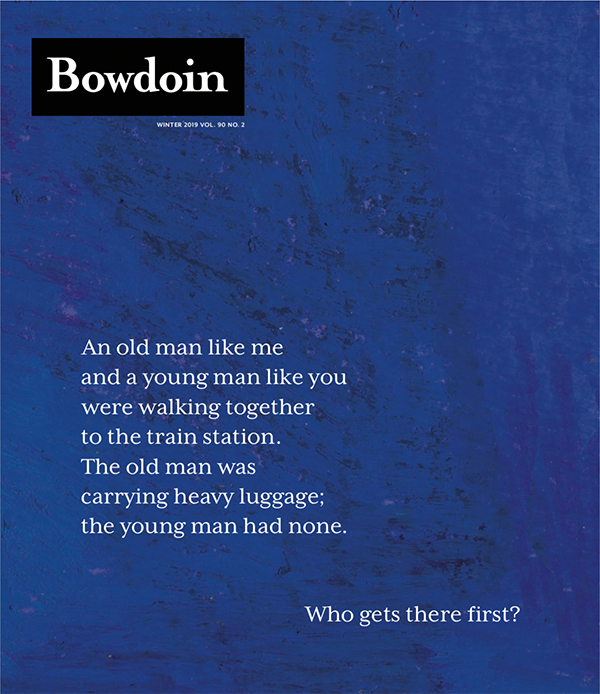 Matthew Klingle is associate professor of history and environmental studies and director of Bowdoin's environmental studies program. He is the author of Emerald City: An Environmental History of Seattle.