A Year Abroad: Faria Nasruddin '20
Published by Bowdoin News
Faria Nasruddin '20 has found a host of unusual comforts in London: minted pea soup, mornings in a Chiswick boathouse, and a top new phrase—Great shout!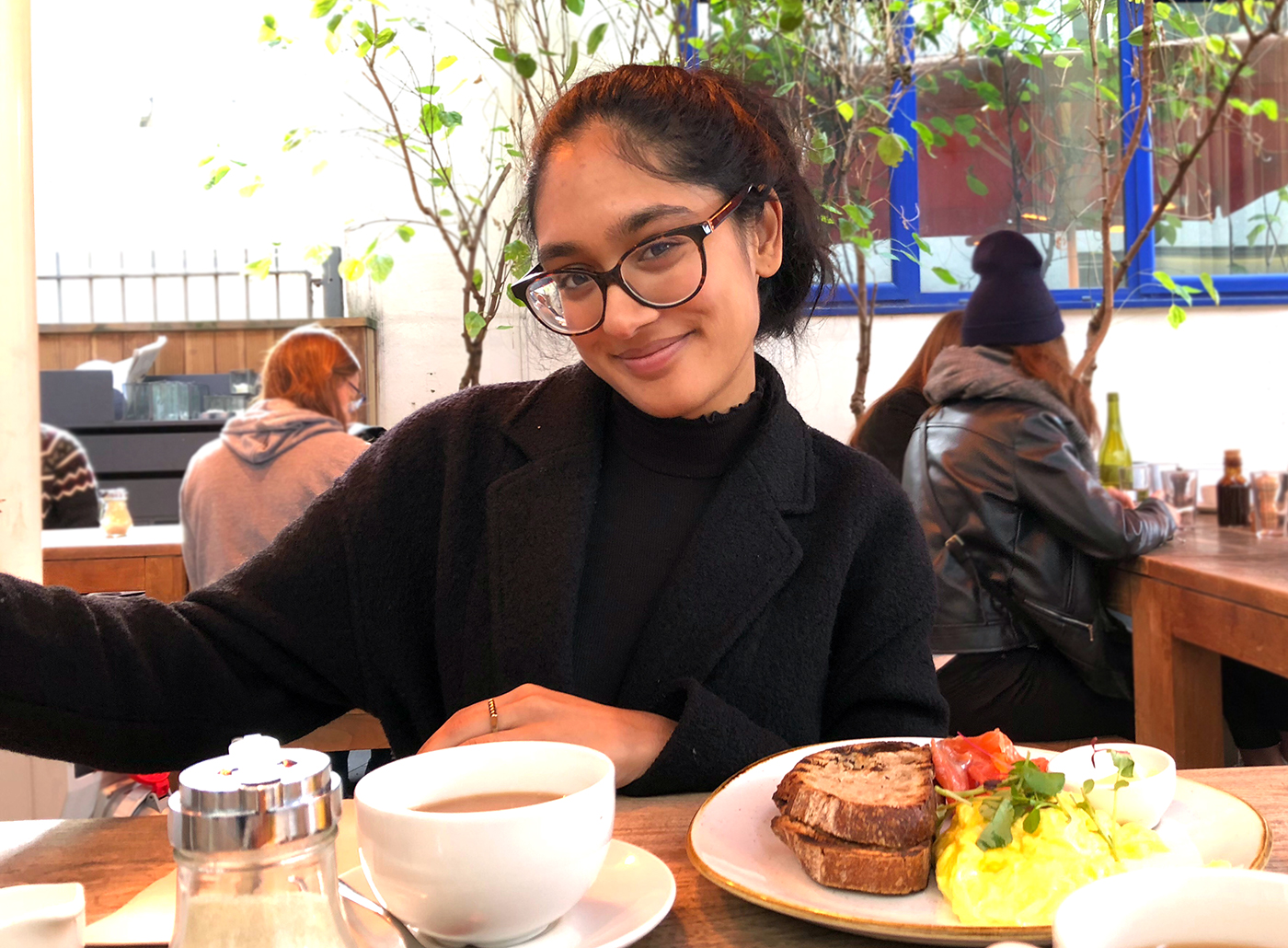 How did you choose where you would study abroad?
I grew up in a big city—São Paulo, Brazil—and so, while I loved my experience during my first two years of college at Bowdoin, I was itching for a faster paced, more hustled environment.
While looking at places to go abroad, I still wanted to experience the same caliber and intensity of my education at Bowdoin, which is why I chose the London School of Economics and Political Science.
At this university, the history departure is subject to a different disciplinary tradition, and so the array of classes offered are unique from those at Bowdoin.
How do you anticipate the trip affecting your studies at Bowdoin? 
The unit that was particularly interesting to me was on the experience of indentured Indian women moving from the subcontinent to British Guiana on contracts with the British colonial powers, since this essentially is my family history.
One of my courses at LSE, "The Global Caribbean: Colonialism, Race, Revolutions, 1780s-1980s," surveys the history of the Caribbean in a vast and all-encompassing way.
Upon learning more, I knew I wanted to undertake an honors project that would explore the experiences of Indo-Caribbeans further.
Furthermore, for this class, I took a trip to the British Library's Caribbean Collection. Seeing the variegated collection and sources up-close at the Library, I was truly inspired to begin that research while I have access to such incredible material.
Different Strokes
There were many jokes about my pronunciation of the word 'buoy'.
I am a coxswain on the Bowdoin Rowing Team, so to feel a bit more continuity between my experiences, I joined the LSE Rowing Club.
I feel in my element when at practice, and with a team.