Published January 29, 2019 by Tom Porter
International Accolade for Marzano-Lesnevich
Assistant Professor of English
Alex Marzano-Lesnevich
recently picked up another accolade for their 2017 work,
The Fact of a Body: A Murder and a Memoir
(Flatiron, 2017).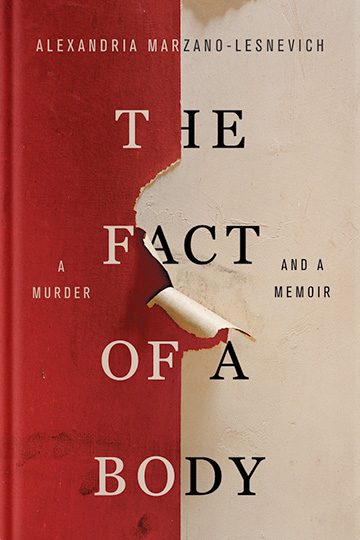 The book, described by The Boston Globe as a "cross-genre work of autobiography and true crime," delves into the author's personal experience of sexual abuse, while also telling the true-life story of the murder of a child in Louisiana in 1992.
The book, already the winner of a Lambda Literary Award, a Chautauqua Prize, and a Guardian best book of the year, has also picked up a prestigious prize in France. The French translation of Marzano-Lesnevich's work was recently awarded the France Inter-JDD foreign book prize. According to the Globe, the annual prize is given to one book from around the world, in any genre. Last year's award went to acclaimed author and film director Paul Auster.