Published December 10, 2018 by Tom Porter
Taking on the Romans! History through Wargaming
Professor of History Patrick Rael is also a keen gamer and has long been an advocate of using board games to help teach his subject. In 2017 he devised a new course examining American history through the medium of tabletop games. Earlier this year, Rael delved further back in time and reached out to a number of colleagues to discuss one particular game and what it teaches us about Caesar's conquest of Gaul.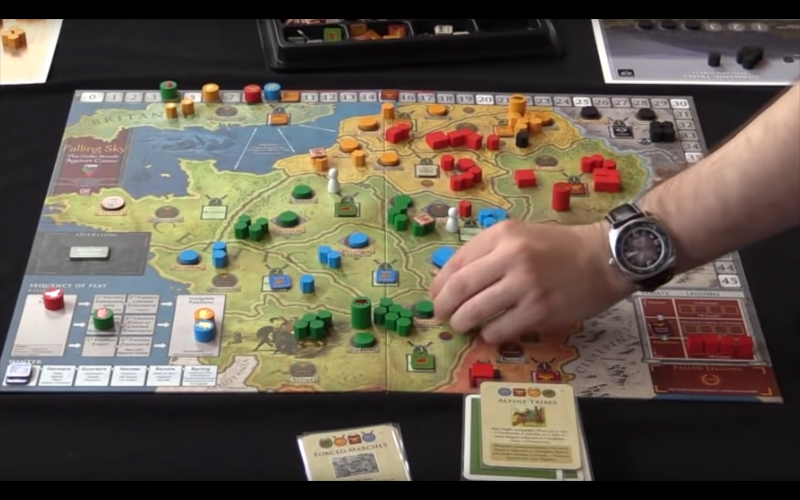 In June 2018, Rael invited a handful of classics scholars who also happen to be gamers, including Bowdoin faculty members Michael Nerdahl and Rob Sobak, to play and talk about a game called Falling Sky: The Gallic Revolt Against Caesar. He produced this video capturing their thoughts on the subject.
Rael also conducted an hour-long interview with classics lecturer Michael Nerdahl, which he has published as three separate podcasts. Click here to listen.