Published December 20, 2018 by Rebecca Goldfine
Roux Building Earns Top Environmental Certification
After being assessed by an outside engineering consulting firm, the Roux Center for the Environment has officially received LEED platinum certification. It earned the highest possible score of eighty-five points.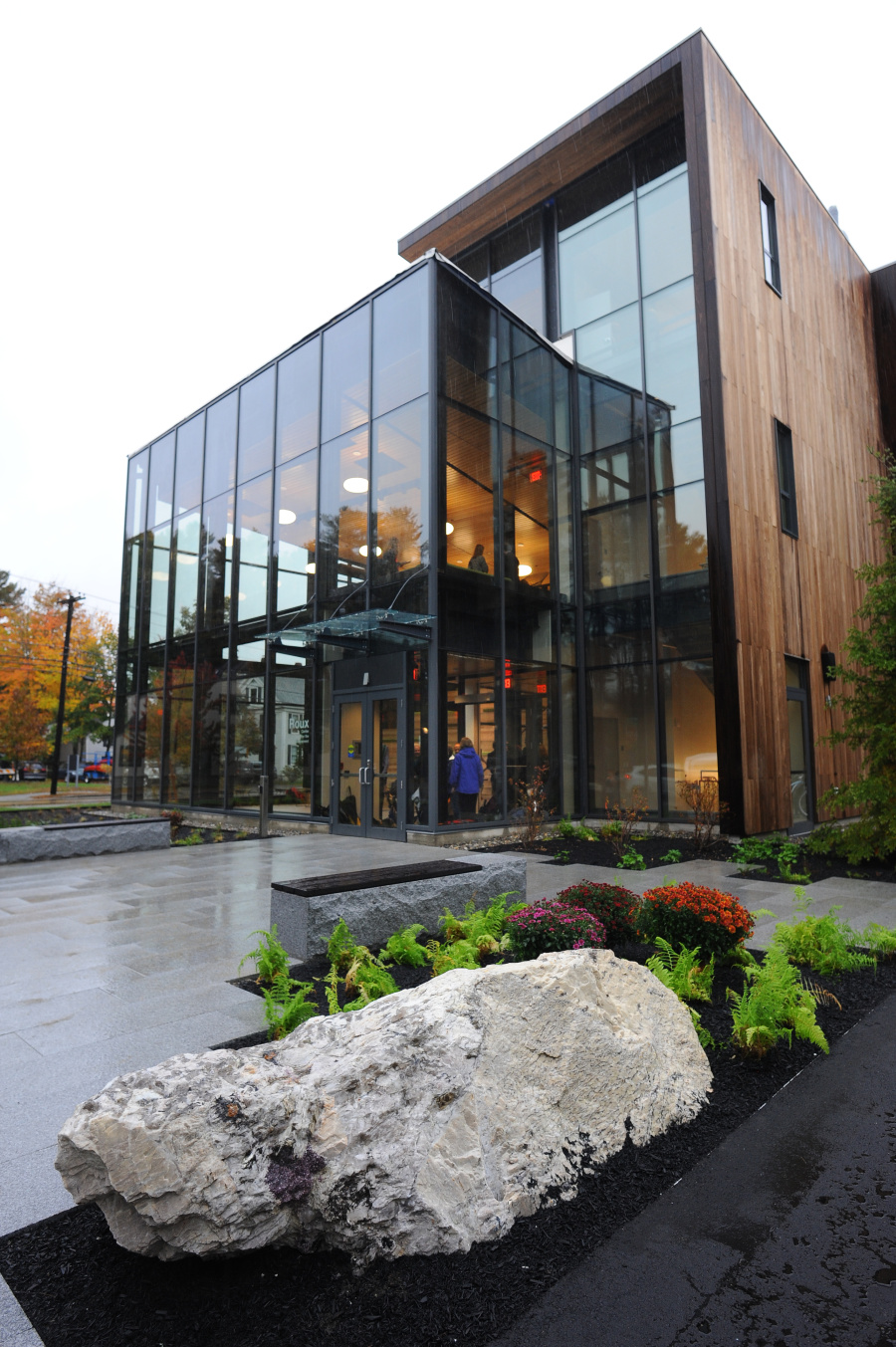 The 21,167-square-foot Roux Center was designed by architect firm CambridgeSeven to minimize its environmental impact.  Below are a few of the details that make it more sustainable.
A 2,820-square-foot rooftop garden absorbs storm-water runoff and adds insulation.
A roof-mounted photovoltaic solar system and efficient HVAC system reduce energy costs by 48%.
A 1,500-gallon storage tank collects filtered rainwater to flush toilets, reducing potable water use by 55%.
The entryway's large glass wall exceeds Cornell Lab of Ornithology's design standards for bird safety.
81% of construction waste was recycled.
87% of the wood used on the building came from responsibly managed forests certified by the Forest Stewardship Council.
Interior finishes are low in volatile organic compounds to improve indoor air quality.
The project was made from recycled and regional materials when possible.
Fuel-efficient cars are able to park in preferred spaces.
LEED, which stands for leadership in energy and environmental design, is a national certification ranking developed by the U.S. Green Building Council to evaluate and encourage the construction of energy-efficient buildings.
Thornton Tomasetti, the firm that evaluated the Center for its environmental performance, says it is one of seven LEED platinum projects for new construction in Maine.