Published December 10, 2018 by Nicole Tjin A Djie '21
Alumnae Make Doc on South Africa's Comedy Scene
Meg Robbins and Hannah Rafkin, both from the Class of 2017, recently returned to campus to screen their film In Stitches.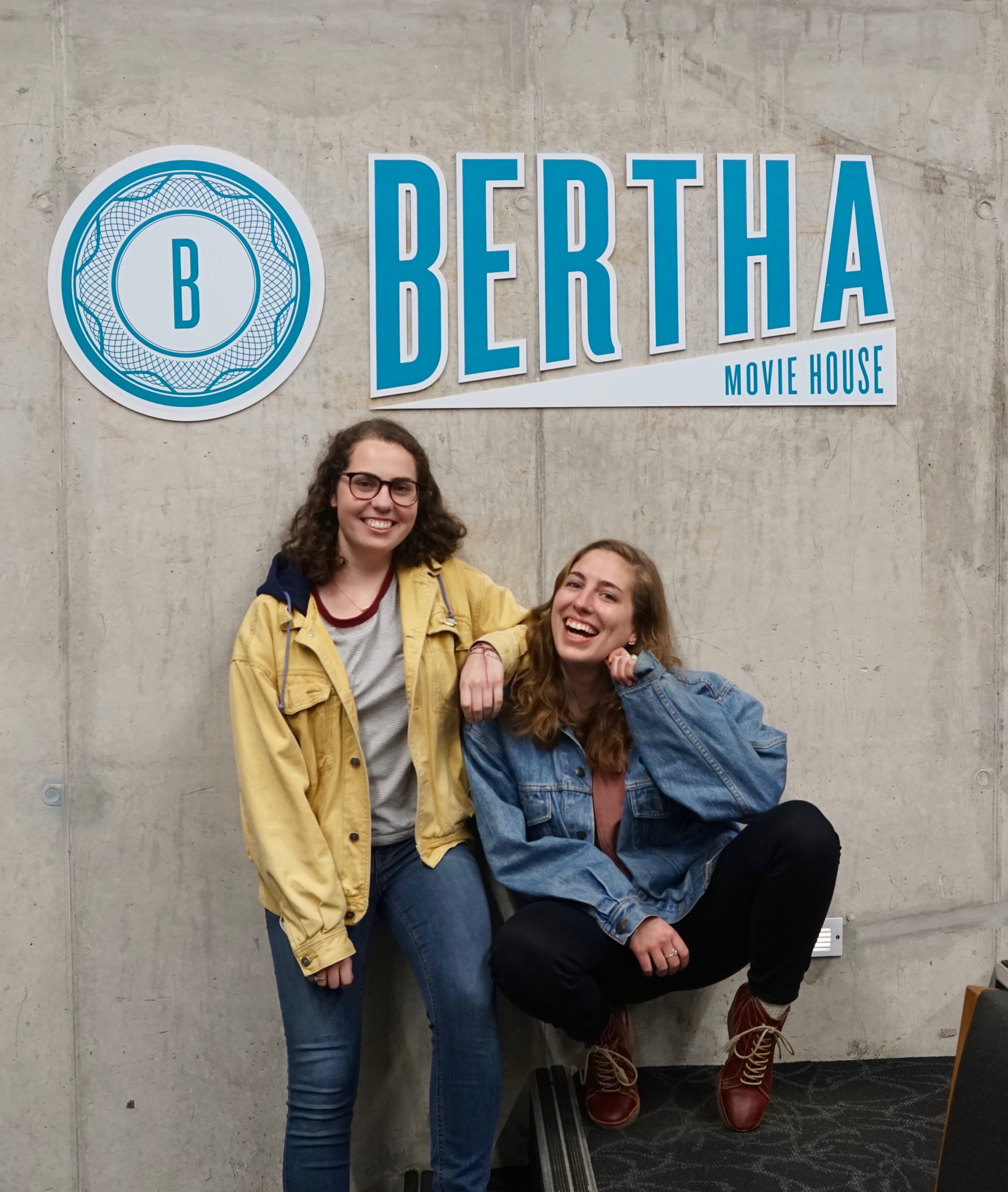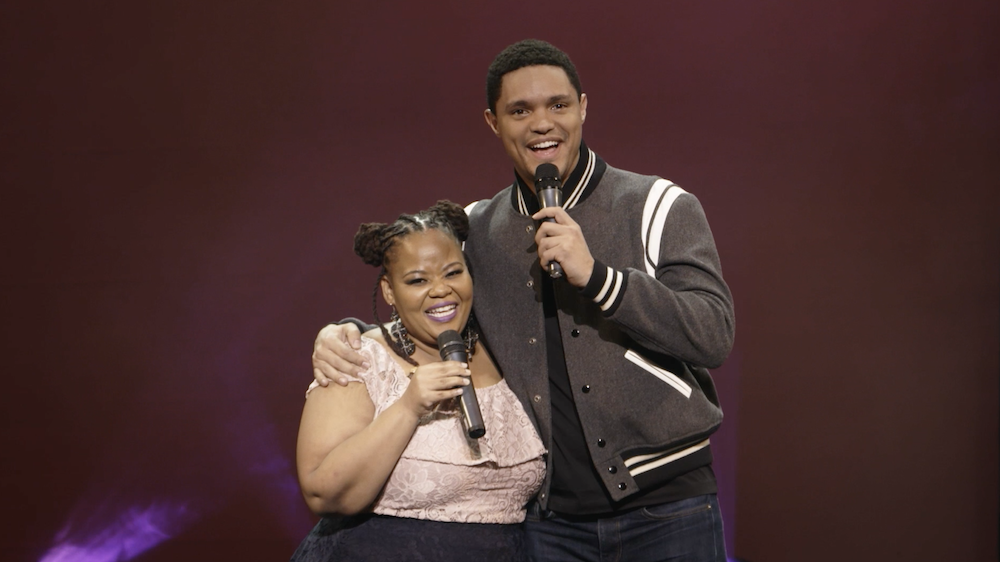 In 2015, the two studied abroad in Cape Town together and fell in love with the city's comedy scene. When they returned in 2017, they discovered vernacular comedy, when comedians perform acts in both English and at least one of their ancestral languages.
For the would-be filmmakers, this humorous movement represented much more than an intriguing entertainment trend. It also offered a lens to better understand South Africa's current political climate.
In post-apartheid South Africa, comedy boomed, but much of it was performed in English—a language that is the mother tongue of less than ten percent of the population. Vernacular comedy, which can be performed in four or five languages in one act, is not just a change in the way jokes are told, but a symbol of social progress that the two filmmakers wanted to document.
In Stitches follows three vernacular comedians, Noko Moswete, Luphelo Kodwa, and Zicco Sithole, who are setting out to bring laughs to more of the people in their country.
"We were pretty interested in the connection between the comedy scene and some pretty important protests that were going on there at the time. And we were fascinated with comedic political movements as a tool to deal with the trauma of apartheid that still lingers in South Africa today," said Rafkin.
Even after they returned to their studies at Bowdoin, the two filmmakers did not lose interest in the subject. After graduating, they returned to South Africa for a year, spending months gathering footage, interviews, and above all, learning about the people leading the vernacular comedy movement. They also dived into the art of filmmaking.
"We learned a lot on the job. Something we've gained from this experience and something we are hoping to communicate with students is the idea that making a film can be really daunting, but there is a lot that you can teach yourself," Rafkin said.
In the coming months, the team is working on scheduling more screenings of the film. In November, the filmmakers showed In Stitches at Bowdoin, drawing a crowd of students, professors, friends, and community members. They screened their documentary for the very first time in June at the 2018 Encounters South African International Documentary Festival, an event they say was unforgettable.
"It was an extremely memorable moment to be watching our film for the first time with some of the people who were in it and who made the film with us," said Robbins.
Today, the filmmakers remain in contact with many of the film's stars, including Moswete, who Skyped with the audience at the film's recent screening at Bowdoin. Moswete is a linguist, teacher, and comedian, and played a key role in the documentary's story.
Apart from the comedians who starred in the film, Robbins and Rafkin relied on many South African artists to help create the film. They describe the project a co-production between themselves and individuals across the South African film industry, from musicians to editors.
"It was really important for us to include a lot of perspectives on the creative end of this, not just on the other side of the camera," said Robbins. "It really was a reflection of both our ideas and the perspectives, feelings, and moods of the people who live in South Africa."
At the moment, the two Bowdoin graduates are settling into life in Maine, but they are far from finished with their project. In the coming months, their focus will be sharing the documentary and its message with as many people as possible in this country and abroad.
"It's really exciting and flashy to have that moment when you make that final cut and see it on the screen, but it is so much more important in the bigger picture to continue to commit to getting it out there, drawing people in, and sharing it with as many people as you possibly can, both here and in South Africa," Robbins said.