Published November 26, 2018 by Tom Porter
Greetings from Colombia
"¡Hola!" from Colombia, from Anne T. and Robert M. Bass Professor of Natural Sciences Emeritus Nathaniel T. Wheelwright and retired Senior Lecturer in Romance Languages and Literature Genie Wheelwright (second from left). They have been enjoying life in the Colombian city of Cali this semester, teaching a class at the Universidad del Valle.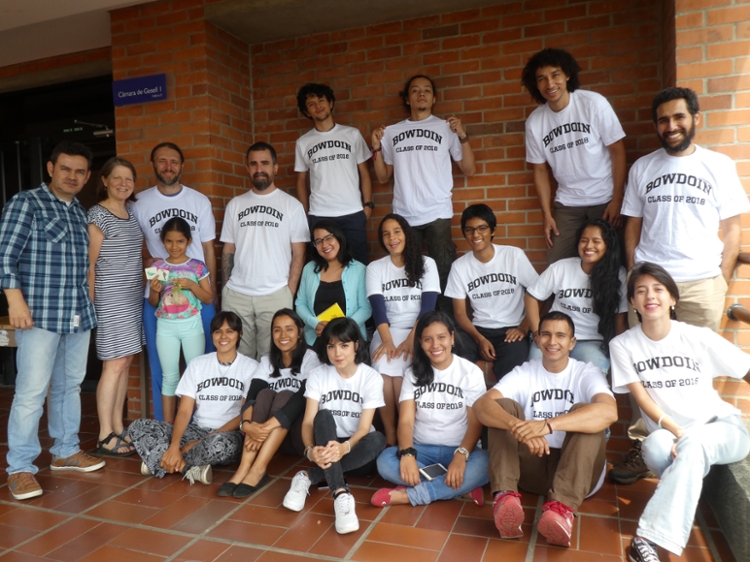 Inspired by the award-winning Nature Moments video series created by Wheelwright during his last year at Bowdoin, their students have been making their own short videos about nature in Colombia. "They voted as a group to call the series Momentos Naturales Colombia, the notion being that we might inspire Momentos Naturales Ecuador, Momentos Naturales Peru, etc." said Wheelwright, who originally devised the project as a way of encouraging more people to observe the environment around them.
For the Wheelwrights, their sojourn at the university in Cali has also been a trip down memory lane: They spent time there together in the 1970s after graduating from college!