Published November 09, 2018 by Tom Porter
Bowdoin's Own DVD Explosion! Library to Acquire 6,000 DVDs from Bart D'Alauro '95
Bart D'Alauro '95 has found a home for a good portion of his enormous DVD collection. At the end of 2017, he was forced to close his downtown Brunswick movie rental store, Bart & Greg's DVD Explosion, after fifteen years. Despite being beloved by local film buffs, including many members of the Bowdoin community, the growth in popularity of video-streaming services like Netflix and Hulu meant the business could just not stay afloat.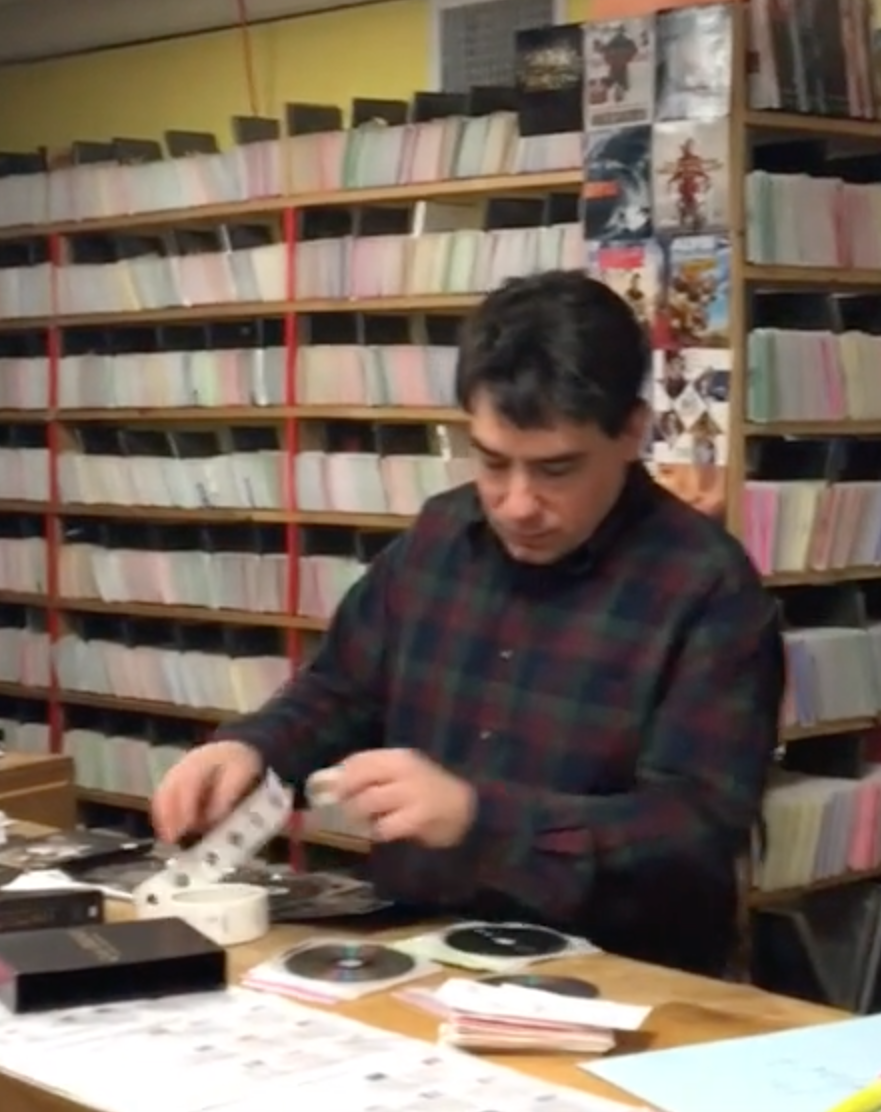 The store's closure left D'Alauro with more than 35,000 DVDs on his hands—a treasure trove of offerings from the world of the moving picture: movies, documentaries, and TV shows from all over the world, including some extremely rare items. Curtis Memorial Library in Brunswick agreed to take some of the DVDs earlier this year, and now Bowdoin College has announced it intends to acquire a further 6,000 titles.
"I'm really happy that many of the films I treasure most from the Bart & Greg's collection will find a home at Bowdoin where they'll continue to be accessible for appreciation and study," says D'Alauro, who works on the staff of the College library. Despite the rise of streaming services in recent years, he says, physical media remain the only "sure-fire way to guarantee that a particular movie you want to see will be available to watch when you want to watch it." This, he adds, is underlined by the impending demise of the classic movie streaming site FilmStruck.
This point is echoed by Marjorie Hassen, director of the Bowdoin College Library, which subscribes to electronic services for much of its films—14,000 titles in all—but still keeps a sizeable collection of DVDs. "Online services are wonderful," she says, "but since we license, rather than own, these films the vendor can remove titles without warning. Every semester, we hear from at least one faculty member who's planning to use a particular film in their class, and finds that it's gone, and there's nothing you can do about it. So even though DVDs are waning in terms of consumer popularity, they remain important for teaching."
The question of exactly which 6,000 of D'Alauro's collection will be acquired has not yet been settled, and that may take some time. Bowdoin already has 6,800 DVDs in its library, including many classics, and the new additions will be handpicked over the spring semester to complement that collection and fill gaps in the curriculum. "I can't think of anyone in the state who knows films better and more deeply than Bart," says humanities and media librarian Carmen Greenlee. "He has collected widely over the years, amassing a unique catalog of DVDs, many of which can no longer be bought commercially."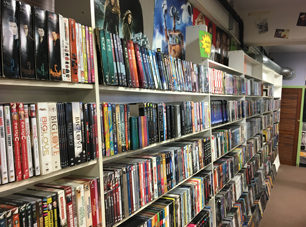 Greenlee says many of the DVDs being added will be foreign language films, including documentaries and ethnographic films. "Being the dominant art form of the last century, films are used across the curriculum at Bowdoin. Asian studies professor Vyjayanthi Selinger, for example, teaches a course in anime, while Sara Dickey in anthropology teaches about East Asian films. We actually have three cultural anthropologists on the faculty who are all film specialists."
And then, says Greenlee, there's the important question of access: "It's a challenge, because I have faculty and students who have no way of playing a DVD that's on reserve for their class, and we can't simply digitize the films due to intellectual property issues. Because newer laptops come without disk drives and can no longer play DVDs, the library is checking out drives for students, and will also be supplying small portable DVD players with monitors."
News of the acquisition was announced by Professor of Cinema Studies Tricia Welsch, who taught D'Alauro when he was a student at Bowdoin and was a regular visitor to his DVD store. "In addition to being a town gathering spot, Bart & Greg's was a rich resource for the college community for many years," she says. "Bart curated his collection with an expert's eye, and I am absolutely thrilled that we will be bringing some of those riches to the permanent collection at the College, where they will enhance our holdings and preserve our ability to support student and faculty work."