Published October 03, 2018 by Rebecca Goldfine
Fifty-Two New Classes, From Jane Eyre to the Biology of Sex Differences
This semester, faculty are offering fifty two classes that are brand new to Bowdoin.
This semester, faculty are offering fifty two classes that are brand new to Bowdoin. It is a very diverse list, covering such subjects as the Afro-Asian diaspora, madness in Korean literature and film, the Roman historian Tacitus, computational creativity, the medieval poem Sir Gawain and the Green Knight, corporate social responsibility, advanced Arabic, and Turkey's mix of capitalism, modernity, and religion. You can browse all 386 classes here.
While foundational classes across the curriculum are taught every year, Bowdoin's course selection is always changing. New classes might be offered by visiting faculty or newly hired tenure-track professors. Other new courses may reflect a professor's shifting research interests or a desire to help students make sense of an emerging issue in society.
Below we profile five of the fifty-two new classes.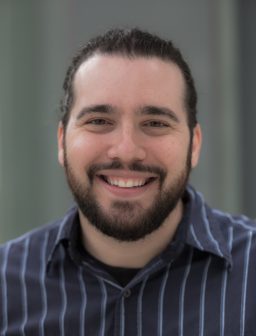 Willi Lempert, Assistant Professor of Anthropology
Lempert first became interested in the sociological study of futures while working with Native American filmmakers who were making science fiction shorts. "People have very different ideas about what the future is, and the future is very political, especially for marginalized communities," Lempert said. "The imagining of the future by individuals, communities, and outsiders, like policymakers, structures what people believe is desirable, possible, and inevitable." His course is a first-year seminar, which focuses on developing students' writing skills. One of his assignments has students writing an essay about what they imagine the world will be like one hundred years from now, in 2118. "Then throughout the semester, we unpack how they have come to those conceptions by engaging a wide diversity of future imaginaries."
Two course readings:
Grace Dillon, Walking the Clouds
Lisa Messeri, Placing Outer Space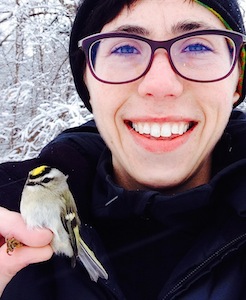 Biology of Sex Differences: Leah Wilson, Visiting Assistant Professor of Psychology and Neuroscience
Some sex differences in animals are quite striking (e.g., peacocks, ducks, and lions). Some sexual dimorphism is more subtle, such as with dogs and horses. And some organisms have no sexual differences at all, including slugs. "The diversity of diversity of sex differences has always been interesting to me," Wilson said. Additionally, teaching about sex differences leads to classroom discussions about evolution, ecology, physiology, endocrinology, and neuroscience. One thorny question in evolutionary biology Wilson likes to bring up with students is why is there sex at all? Sexual reproduction, afterall, comes with big costs: you only pass down half your genome and you reproduce slowly. (The going theory is sex creates more diverse offspring that can keep up an "arms race" with pathogens, Wilson says.) Also, because sex and gender cannot stand apart from culture, Wilson allows time in class to look at the connections between science and society.
Two course readings:
Douglas Futuyma and Mark Kirkpatrick, "Why Sex?" in Evolution, 4th Edition
Neil Watson and S, Marc Breedlove, "Hormones and the Brain," in Behavioral Neuroscience, 8th Edition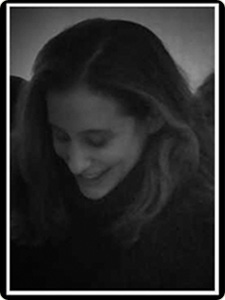 Jane Eyre, Everywhere: Aviva Briefel, Professor of English and Cinema Studies
The novel Jane Eyre, by Charlotte Brontë, not only widely influenced Victorian literature when it was published in 1847, but continues to inspire novelists. "Part of why I called the class Jane Eyre, Everywhere is to look at how the story has exploded into many different forms," Briefel said. In her class, students begin by reading the Brontë novel, and then move on to fiction influenced by it, including Patricia Park's 2015 novel, Re Jane, and Lorrie Moore's A Gate at the Stairs. Briefel asks her students to think about why contemporary authors keep rewriting the story of the orphan Jane Eyre. "One of the two central issues often discussed in terms of this novel is the female experience of Jane, of her finding her voice as a women narrator, and the flip side to that," Briefel said, alluding to female characters in the novel who are silenced.
Two course readings: 
Jean Rhys, Wide Sargasso Sea
Henry James, The Turn of the Screw
Institutional Approaches to Climate Change: Erik Nelson, Associate Professor of Economics
When Bowdoin Sustainability Director Keisha Payson asked Nelson to work with students to help develop Bowdoin's next Climate Action Plan, it clinched an idea for a new class he had been mulling for a while. His new class grounds students in economic approaches to mitigating global climate change. ""There are many ways to approach the climate change problem," Nelson said. "We're looking for the most efficient solution as that creates the most welfare possible. But we acknowledge that the most efficient solutions (e.g., carbon taxes) are often not politically possible. So we also investigate the economic and environmental impacts of imperfect but more politically palatable climate change mitigation polices." By the end of the class, students will be able to articulate possible policy responses to the looming environmental crisis from a foundation of economic concepts. They will also work with Payson to begin drafting Bowdoin's second climate plan (following its achievement on reaching carbon neutrality in 2018) to continue the College's push for a clean energy future. 
Two course readings:
Nat Keohane and Sheila M. Olmstead, Markets and the Environment
John Broome, Climate Matters. Ethics in a Warming World
Educated Guessing: James Broda, Assistant Director of Quantitative Reasoning and Lecturer in Quantitative Reasoning and Mathematics
Though Educated Guessing is a math class, it is also one of Bowdoin's first-year seminars, which focus on developing students' writing skills. "So the key idea here was to use writing as a vehicle for increasing mathematical understanding," Broda said. The class teaches students mathematical techniques for investigating risk and uncertainty, and has them practice using writing as a tool for expressing and exploring these concepts. "Our ultimate goal is synergy: writing about mathematics will simultaneously make us better communicators while increasing our understanding of the underlying content." Among the subjects Broda touches on to teach probability and statistics are games of chance, weather phenomena, financial markets, legal proceedings, and medical diagnostics.
Two course readings:
Michael Alley, The Craft of Scientific Writing, 3rd Edition
Gerd Gigerenzer, Risk Savvy: How to Make Good Decisions