Published September 13, 2018 by Tom Porter
Ethics Prize for Obama Honors Bowdoin Grad Paul H. Douglas, Class of 1913
A US Senator noted for his commitment to fiscal reform and ethics in government, Douglas began his working life as an economics professor at the University of Chicago in 1920, seven years after graduating from Bowdoin. In WW2 he was a decorated Marine, despite being a Quaker.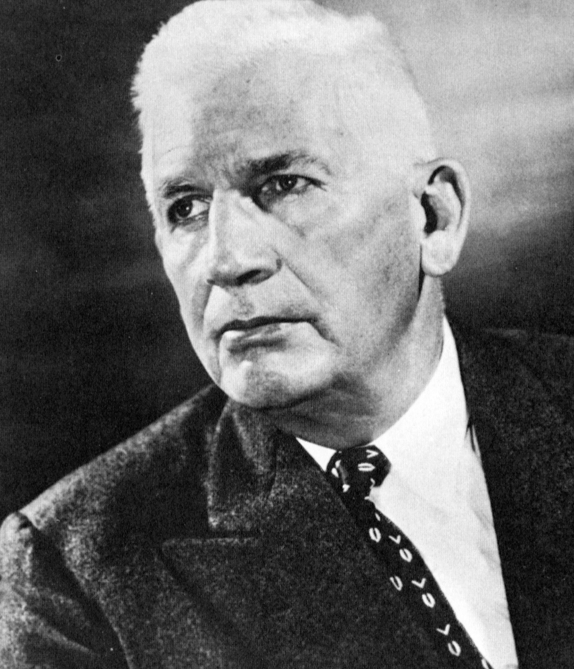 Lost in the many headlines about former US President Barack Obama's speech last week at the University of Illinois was the reason the 44th president was there in the first place: to accept an ethics award in the name of Bowdoin graduate and former US Senator Paul Douglas of the Class of 1913. In his acceptance speech as the recipient of the Paul H. Douglas Award for Ethics in Government, Obama paid tribute to Douglas, who, he said, "set the path for so much outstanding public service…" 
Who was Paul H. Douglas?
A Democratic Senator for Illinois from 1949 to 1967, Douglas (1892-1976) was a noted economist, social activist, decorated World War II veteran, Quaker, and Unitarian who led fights for civil rights, truth in lending, and honesty in government. He came to prominence as an economics professor at the University of Chicago, but he began his academic life at Bowdoin College, graduating in the Class of 1913.
After Bowdoin, where he played football, Douglas pursued graduate studies at Columbia University, where he earned a PhD in economics. Douglas joined the faculty of the University of Chicago in 1920, earning himself a reputation as a respected labor economist. Throughout the 1920s and 1930s, he was also increasingly drawn into the political world, becoming active on public issues like corruption and social reform. During this time, Douglas was an advisor to Governor Gifford Pinchot of Pennsylvania (R) and to Governor Franklin Delano Roosevelt (D) of New York. At this stage though, he generally eschewed party politics, saying he found the Democrats too corrupt, the Republicans too backward, and the Socialists too ideological.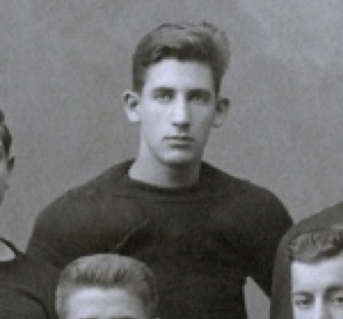 A Quaker Marine
After an unsuccessful effort to run for the US Senate in 1942, Douglas enlisted in the United States Marine Corps. World War II was in full swing, but Douglas was not your typical Marine. For one thing, he was fifty years old; he was also a Quaker—a member of a church whose religion traditionally rejects violence and war.
Douglas saw combat in the Pacific, receiving the Bronze Star and the Purple Heart. He was wounded at Peleliu and at Okinawa, where a burst of machine gun fire permanently damaged his left arm, leading to a thirteen-month recuperation and an honorable discharge with the rank of lieutenant-colonel.
US Senate, and beyond
Douglas entered the US Senate in January 1949 as a Democrat, having defeated Republican incumbent C. Wayland Brooks. He served for eighteen years, winning reelection in 1954 and 1960, but losing in 1966, when he was seventy-four years old.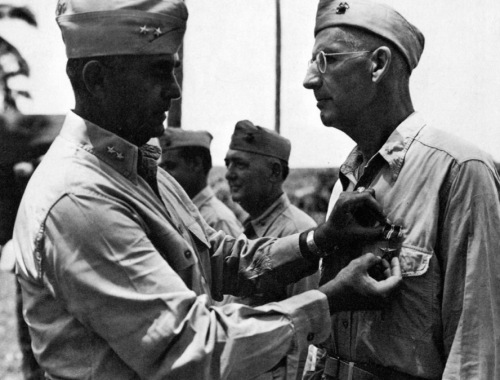 During his years on Capitol Hill, Douglas campaigned tirelessly for civil rights legislation and was a leading voice for the fiscal accountability of public officials. He was also an ardent conservationist and a banking reformer, paving the way for the Truth in Lending Act, requiring full disclosure from lending institutions.
Douglas remained busy writing and teaching after leaving the Senate. In 1972, three years after being incapacitated by a stroke, he published his memoirs, In The Fullness of Time.
The Bowdoin College Department of Economics awards the Paul H. Douglas Prize each spring, recognizing a junior who shows outstanding promise in scholarship in economics.
In 2007, Bowdoin announced the Paul H. Douglas Scholarship Fund, established by trustee emerita D. Ellen Shuman '76, whose father worked on Senator Douglas' staff, and members of the Douglas family. The fund provides tuition relief, with a preference for students from Maine or Illinois.