Published July 27, 2018 by Tom Porter
Bowdoin Grads Produce Documentary on South African Comedians
Two Bowdoin graduates have directed and produced a fifty-two-minute documentary about standup comedy in South Africa.
According to Broadway World-South Africa, Meg Robbins and Hannah Rafkin, who both graduated as English majors in 2017, met as first-year film students, "and realizing they share a birthday, they soon became best friends and creative partners."
Their film, IN STITCHES, profiles three black South African comedians as they bring their mother tongue to the stage, using comedy to try and help people come to terms with the country's painful history.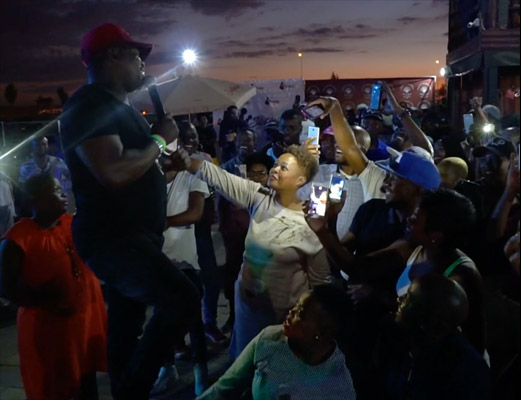 Although there are eleven official languages in South Africa following the end of apartheid rule more than twenty years ago, the comedy scene has long been dominated by English, says the film, which examines the challenges faced by these comedians as they buck that trend.
The movie has been chosen to play at the 2018 Encounters South African International Documentary Festival.