Published July 27, 2018 by Rebecca Goldfine
Rooting Out Gender Inequality with Middle School Boys
Sometimes the path to leadership involves a bit of following after.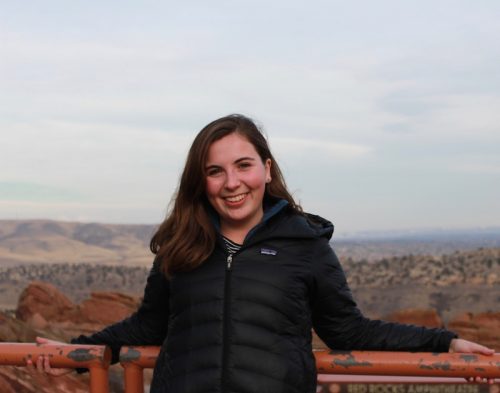 For years, female students at Bowdoin have run a weekly mentoring group for girls at Bath Middle School called FFLY, short for "Fostering Female Leadership in Youth." This fall, with help from FFLY, Bowdoin male students launched an equivalent group for middle school boys called CCLIMB, which stands for "Creating Compassionate Leadership in Maine Boys."
After spending so much time at the school, a few FFLY mentors saw a need for a male counterpart to their group. Kate Berkley '18, one of FFLY's leaders, led CCLIMB's initial brainstorming and planning sessions, as well as recruited CCLIMB leaders Ben Ray '20 and Jesse Chung '18, to lead the new group.
These #MeToo discussions don't stray far from common themes in many CCLIMB discussions. "We talk about concepts of masculinity, and emotional vulnerability," Ray said. An education and history major, and a gender and women's studies minor, Ray said he jumped at the chance to help launch the inaugural CCLIMB group. "I believe gender is not talked about enough at schools, and ignoring it is actively causing problems in our society. So the chance to directly address that was huge for me."
CCLIMB mentor Atticus Carnell '18, who studies political theory and ethics at Bowdoin, said that education for young boys should not be overlooked when addressing issues of gender parity. "Solving problems such as gender inequality is going to involve programs [like CCLIMB] for boys as much as programs for girls," he added.
Though Ray and Chung are the official leaders, Ray said the 10 Bowdoin students who volunteer as CCLIMB mentors work collaboratively to plan the weekly lessons. Besides Ray, Chung, and Carnell, the other participants are George Benz '20, Ryan Telingator '21, Luke Carberry '18, Javier Najera '19, James O'Shea '20, Adam Silberberg '20, Jono Harrison '19, and Hunter White '18.
Ray, who is interested in becoming a school teacher one day, said he believes that education plays a critical part in excising inequalities from society. "If we want to change how people see the world, and how people engage in their community as citizens, I believe that starts in schools," he said. "It starts in the classroom."