Published February 13, 2018 by Tom Porter
Bowdoin's Franz Part of Lauded Campaign Finance Report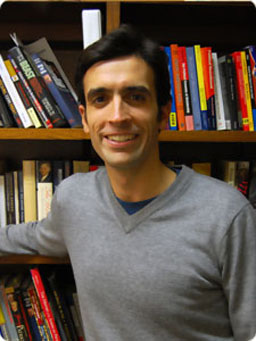 An academic collaboration involving Professor of Government Michael Franz, has provided much of the data for a recent report on money in politics by a prominent Washington, DC, research group.
The Bipartisan Policy Center issued the paper, Campaign Finance in the United States: Assessing an Era of Fundamental Change.
The project, which teams up Franz with colleagues from Wesleyan University and Washington State University, has been tracking and analyzing ad spending in political campaigns since 2010.
"We're happy to see that work be considered in any potential legislation or policy recommendations," said Franz. "Our goal with the WMP is to catalog and code political ads that air on television; to analyze trends in political ads and to estimate their effects on voters; and to make the data widely available to the scholarly community."
He added that Bowdoin College played an important role in the establishment of the WMP. "While Wesleyan provided a large amount of money to kick-start the project–and to keep it running since 2010–Bowdoin also provided some important grant funds to get things off the ground. I am really grateful to the College for this, and I remain thrilled that Wesleyan finds our work useful and important. We couldn't keep at this without having continued support from Wesleyan president Michael Roth."
The Wesleyan Media Project is thanked for providing "literature reviews on campaign spending on television advertising and on media."