Published April 28, 2017 by Bowdoin
Romance Language Professor Wins Book Prize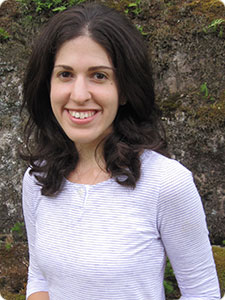 Margaret Boyle, associate professor of Romance languages and literature, has won the Vern Williamsen Comedia Book Prize for her 2014 book, Unruly Women: Performance, Penitence, and Punishment in Early Modern Spain.
The prize was awarded by the Association for Hispanic Classical Theater, which promotes Spain's classical drama in production. An international organization, it includes literary scholars, theatrical directors and producers, teachers, and other aficionados of Spain's "golden age of theater."
The association describes Unruly Women as "especially well written and engaging, with perceptive and insightful textual analyses informed by the fascinating details of early modern Spanish society realized through archival research."
The Vern Williamsen Book Prize is awarded to an outstanding scholarly book published during the previous three years by a current member of the Association for Hispanic Classical Theater.