Harrison King McCann Professor of English
Director of Gay and Lesbian Studies Program
Contact Information
mreizbau@bowdoin.edu
207-725-3364
English

Massachusetts Hall - 106
Teaching this semester
ENGL 2011 / GSWS 2602. Science and Art of the Sex Photograph

Intermediate seminar. Explores the way in which late nineteenth- and early twentieth-century scientific uses of the photograph to configure sexuality and gender were adjusted by modern visual arts and literary photographs (prose works using photographs and/or photographic techniques to construct character). Texts considered: scientific studies by Francis Galton, Magnus Hirschfeld, and Alfred Kinsey; contemporary theory of photography by Roland Barthes, Pierre Bourdieu, and Susan Sontag; photography by Andre Kertesz, Man Ray, Claude Cahun, and Cindy Sherman; film by Michelangelo Antonioni ("Blowup"); prose works by Virginia Woolf ("Orlando"), W.G. Sebald ("The Emigrants"), Claude Cahun ("Disavowals").
ENGL 2457 / THTR 2410. Modern Drama in Theory and Practice

Chekhov, Ibsen, Brecht, and Beckett are undoubtedly the most influential playwrights of the twentieth century. As both scholarly and performance texts, their plays have long presented challenges to scholars and theater artists alike. Yet they rarely work together to benefit from the insights each approach can offer. Several plays by each, including "A Doll's House," are co-presented. "The Seagull," "The Good Person of Sezuan," "Waiting for Godot," and a few plays by more recent playwrights that one might call legacies of these foundational works (e.g., Caryl Churchill, Suzan-Lori Parks, Martin McDonagh) are considered. Plays are critically read and some are performed.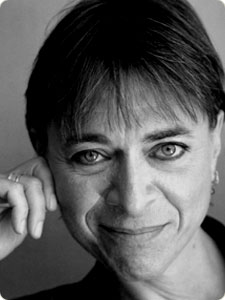 Education
Ph.D., University of Wisconsin-Madison
M.Litt. , English Literature, University of Edinburgh
Current Research
"Max Nordau and the Generation of Jewish Muscle," in Jewish Culture and History 6.1 (Summer 2003): Special Issue "The Image of the Jew in European Liberal Culture, 1789-1914." This essay represents one section of the current book project—"The Inversion of the Jews: Degeneration Theory and Modern Arts"
Teaching Areas
Modernism, Irish and Scottish literatures and film; James Joyce; Modern Drama and Performance Studies; Poetry, Modern British; Jewish literatures.
Research interests
Contemporary Scottish and Irish literatures and film; Modernism, Cultural Theory and History of Ideas; Jewish  poetics. Has written on Joyce, Djuna Barnes, Eavan Boland, Neil Jordan, Liz Lochhead, Irvine Welsh, Art Spiegelman, Emma Goldman, Otto Weininger.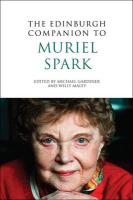 Urban Legends, Earrach/Samhradh Éire-Ireland - Volume 45:1&2,  Spring/Summer 2010, pp. 242-265
The Edinburgh Companion to Muriel Spark, Edited By: Michael Gardiner and Willy Maley, Edinburgh University Press, 2010
"Yiddish Modernisms: Red Emma Goldman," Modern Fiction Studies 51.2 (2005) 482-483
James Joyce's Judaic Other
Stanford University Press
Ulysses—En-Gendered Perspectives Eighteen New Essays on the Episodes
Edited by Kimberly J. Devlin and Marilyn Reizbaum
The University of South Carolina Press