Harrison King McCann Professor of English
Director of Gay and Lesbian Studies Program
Contact Information
mreizbau@bowdoin.edu
207-725-3364
English

Massachusetts Hall - 106
Teaching this semester
ENGL 1105. Introduction to Poetry

Aims to understand poetry's varied workings, considering, most extensively, the basic materials -- words, lines, metaphors, sentences -- from which poems have traditionally been assembled. By studying closely the components of meter, diction, syntax and line, rhyme, and figure -- in essence, how poems work -- aims to see more clearly into the ends poems work for: meaning, rhapsody, transport, etc.
ENGL 3002. James Joyce Revolution

An examination of James Joyce's signal contributions to modern writing and critical theories. Reading includes the major works ("Dubliners," "Portrait of the Artist as a Young Man," "Ulysses"), essays by Joyce, and writings by others who testify to the Joyce mystique, e.g., Oliver St. John Gogarty, T. S. Eliot, Virginia Woolf, Jacques Derrida, Seamus Heaney, Maud Ellmann.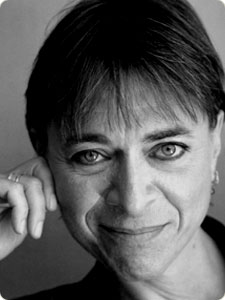 Education
Ph.D., University of Wisconsin-Madison
M.Litt. , English Literature, University of Edinburgh
Current Research
"Max Nordau and the Generation of Jewish Muscle," in Jewish Culture and History 6.1 (Summer 2003): Special Issue "The Image of the Jew in European Liberal Culture, 1789-1914." This essay represents one section of the current book project—"The Inversion of the Jews: Degeneration Theory and Modern Arts"
Teaching Areas
Modernism, Irish and Scottish literatures and film; James Joyce; Modern Drama and Performance Studies; Poetry, Modern British; Jewish literatures.
Research interests
Contemporary Scottish and Irish literatures and film; Modernism, Cultural Theory and History of Ideas; Jewish  poetics. Has written on Joyce, Djuna Barnes, Eavan Boland, Neil Jordan, Liz Lochhead, Irvine Welsh, Art Spiegelman, Emma Goldman, Otto Weininger.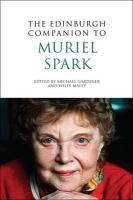 Urban Legends, Earrach/Samhradh Éire-Ireland - Volume 45:1&2,  Spring/Summer 2010, pp. 242-265
The Edinburgh Companion to Muriel Spark, Edited By: Michael Gardiner and Willy Maley, Edinburgh University Press, 2010
"Yiddish Modernisms: Red Emma Goldman," Modern Fiction Studies 51.2 (2005) 482-483
James Joyce's Judaic Other
Stanford University Press
Ulysses—En-Gendered Perspectives Eighteen New Essays on the Episodes
Edited by Kimberly J. Devlin and Marilyn Reizbaum
The University of South Carolina Press