Assistant Professor of History, Director of the First-Year Seminar Program
On leave of absence for the 2012-13 academic year.
Contact Information
dhecht@bowdoin.edu
(207) 725-3759
History
HISTORY
12 Hubbard Hall
Spring 2012
Science, Sex, and Politics (GLS 229)
Image, Myth, and Memory (HIST 225)
Honors Seminar in History (HIST 452)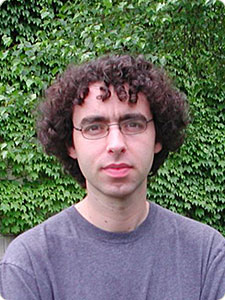 Education
B.A. Brandeis University, History
Ph.D., Yale University, History of Science (2005)
Teaching Areas
Post-Civil War United States History; History of Science; The Cold War; Science, Race, and Gender; the 1960s.
Currently, I am working on the history of images of scientists in the United States during the 20th century. This project examines the public personae of scientists - including Albert Einstein, Robert Oppenheimer, Rachel Carson, and Linus Pauling - who have become icons to large numbers of Americans; it aims to examine what these images tell us about how this country has conceived of science over the past 100 years. I have also worked on an intellectual history of the non-scientific work of Cold War physicists, exploring their notions of science as a value system and considering the ways in which such values variously mesh and conflict with democratic tradition. My scholarship also examines American culture in ways not connected to the history of science. I am currently researching the role of humor in post-Vietnam American politics, examining the ways in which cartoons (and controversy over them) both reflect and shape political discourse.