Published June 14, 2018 by Tom Porter
Professor Killeen's 'Babette's Feast' Garners Rave Reviews in NYC
Associate Professor of Theater Abigail Killeen's production of Babette's Feast wrapped up its New York City run last month after two months, during which it was well received by critics.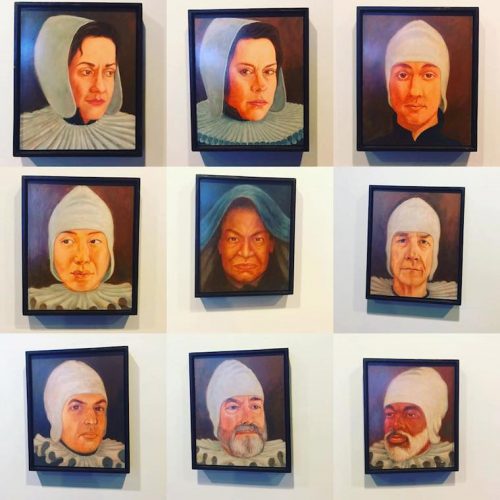 Killeen confessed to being pleasantly surprised by how much the play affected audiences across ideological lines.
The production, which was conceived and developed by Killeen, is based on a short story by Danish author Isak Dinesen. In 1987 it was made into an Oscar-winning movie. It tells the story of what happens when a stranger, a refugee, arrives to stay in a small, pious village in nineteenth-century Norway. Killeen also stars in the play, which was directed by Karin Coonrod and staged at the Theater at St. Clements in midtown Manhattan. Assistant Professor of Dance Aretha Aoki was the play's dance consultant.
Killeen said the production was voted a critic's pick by both New York Newsday and New York Magazine, which described it as a "lush theatrical celebration of generosity and communal healing." The play was also the subject of a feature by Sarah Kate Neall in Sojourners magazine. "Indulgence or Devotion? 'Babette's Feast' Offers Both," said the headline in the liberal Christian publication. The National Review, meanwhile, raved about the production: "Wrapped in resplendent generosity," wrote Kathryn Jean Lopez, "it's a gift that feels undeserved and unexpected."