DeWitt John
Thomas F. Shannon Distinguished Lecturer in Environmental Studies
Fall 2013
Introduction to Environmental Studies (ES 101)
Introduction to Environmental Studies (ES 101L3)
Introduction to Environmental Studies (ES 101L4)
| | |
| --- | --- |
| Phone | |
| Title | Thomas F. Shannon Distinguished Lecturer in Environmental Studies Emeritus |
| Department | Environmental Studies |
| Work Location | (none) |
| E-Mail | djohn@bowdoin.edu |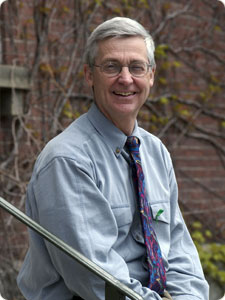 Education
1964 B.A. in Economics, magna cum laude, Harvard University
1965-66 Research student, London School of Economics
1969 M.A. in Political Science, University of Chicago
1992 Ph.D. in Political Science, University of Chicago
Professional experience
Instructor of Economics, Miles College, Birmingham, Alabama, 1964-65
Author of Indian Workers Associations in Britain¸published by Oxford University Press. 1968
Travelled in India and Indonesia, studying radical political parties as well as rural development efforts by US-based foundations, 1969-70
Massachusetts Office of Human Services, 1971-73
Worked to improve services for handicapped people and to establish develop community-level programs for developmentally disabled people.
Denver Research Institute, Center for Social Research, 1974-77
Evaluated Indian child welfare programs in the West and nationally; advised state and community-level social service programs about management issues.
Legis 50: The Center for Legislative Improvement, 1977-78
Led projects about staffing of state legislatures, the use of remote sensing systems by state governments and other topics.
State of Colorado 1979-85
Assistant to the Director, Department of Natural Resources
Acting Director, Colorado Division of Mines
Director, Governor's Office of Policy
National Governors' Association, Policy Studies Director for Economics, Trade, and Agriculture, 1985-89
Author of two books on economic development; worked with committees of Governors on economic and rural development
Aspen Institute, Director, State Policy Program, 1989-92
Led a program on rural development for the Ford Foundation and the W.K. Kellogg Foundation.
Author of Civic Environmentalism, published by CQ press, 1992
National Academy of Public Administration, Washington D.C. 1992-2000
(NAPA is a non-profit organization chartered by Congress to provide help government agencies and other organizations operate more effectively.)
Directed studies for Congress and for the President's Office of Environmental Quality, the Environmental Protection Agency, the Economic Development Administration, the National Oceanographic and Atmospheric Administration, and other agencies.
Bowdoin College
Director, Environmental Studies Program 2000-2008.
Distinguished Lecturer in Environmental Studies 2000- current
Consultant
Evaluated programs for the Pew Charitable Trusts, the California Ocean Policy Commission, and other organizations
Fellow, National Academy of Public Administration, 2001- current.
Served on panels advising agencies about the design of a National Climate Service, EPA support for community-level environmental organizations, indicators of environmental quality, and other topics.
CURRENT INTERESTS AND PROFESSIONAL ACTIVITIES
US Environmental Protection Agency, National Advisory Council on Environmental Policy and Technology
2010-12: Co-author, Technologies for Environmental Justice Communities and Other Vulnerable Populations,
http://www.epa.gov/ofacmo/nacept/reports/pdf/2012/2012_0215_nacept_ej_vp_letter_with_case_studies_web.pdf
2012-14 How can EPA make "sustainability" the driving focus sof its work? What can EPA learn from corporation and community efforts to achieve "sustainability"?
2006- Vice-Chair, Maine office of the Conservation Law Foundation
SELECTED PUBLICATIONS
Books
Civic Environmentalism: Alternatives to Regulation in States and Communities, CQ Press, 1994.
A Brighter Future for Rural America? Strategies for Communities and States (with Sandra Batie and Kim Norris), National Governors' Association, 1988.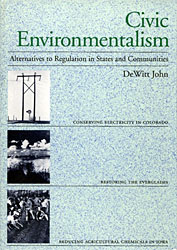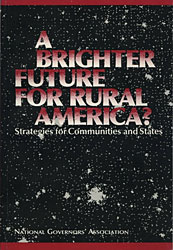 Shifting Responsibilities: Federalism in Economic Development, National Governors' Association, 1987.
Indian Workers Associations in Britain, Oxford University Press, London, 1969.
Book Chapters
"Civic Environmentalism" in Environmental Governance Reconsidered: Challenges, Choices, and Opportunities, ed. Robert Durand, Rosemary O'Leary, and Dan Fiorino, MIT Press, 2004.
Reports
National Academy of Public Administration Environment.gov: Transforming Environmental Protection for the 21st Century, 2000.
Building Stronger Communities and Regions: Can the Federal Government Help? 2000.
Protecting a Profitable Paradise: The National Ocean Service Leads Multi-Agency Planning in the Florida Keys, 1996, for the National Academy of Sciences.
A Path to Smarter Economic Development: Reassessing the Federal Role, 1996.
Building Civic Infrastructure for Jobs Creation, 1995.
Indian Child Welfare: A State-of-the-Field Study, Denver Research Institute, 1976.
Personal
Have travelled recently in China, Indonesia, Ecuador, India, Central America, and Europe.
Sea kayaking, running, skiing
Son is a chemical oceanographer; daughter is an environmental engineer.