April 8 – July 12, 2010
Methods for Modernism: Form and Color in American Art, 1900 – 1925
January 26 – July 12, 2010
Learning to Paint: American Artists and European Art, 1876 – 1893
Methods for Modernism: American Art, 1876-1925
Part I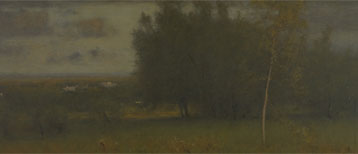 Learning to Paint:
American Artists and European Art
In last quarter of the nineteenth century, Europe became a training ground for American art students.
Part II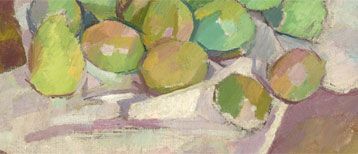 Methods for Modernism:
Form and Color in American Art
Within the first decades of the twentieth century, Americans defined new channels for their encounters with European artists.
Bowdoin College's visionary commitment to the arts is perhaps best exemplified by an extraordinary event that it sponsored in 1927.
From May 2 to May 13 of that year, the College was home to an Institute of Art that featured a host of public lectures by visiting scholars, as well as a series of undergraduate roundtables. The institute was nothing if not ambitious in its objectives. Its program began with a lecture called "Why We Study the Fine Arts," and progressed to encompass such topics as pre-historic art, architecture, prints, and, most notably, modern art. One of the members of the organizing committee, stressing the incubational nature of the institute, declared that it was open to members of the greater local community since "the idea of the committee had been to make the adventure a communal rather than a collegiate privilege."
Introductory Video
Learn more about the exhibition from Museum staff and a participating student.
Acknowledgements
Recognizing the contributions that made the exhibitions possible.
Learn More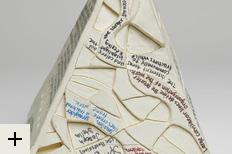 Collection-Sharing Across the Curriculum
This Yale University Art Gallery initiative lets students look more closely.
PDF Download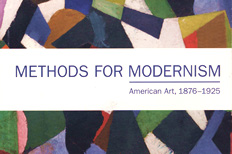 Download the Methods For Modernism Essays.
Download essays from the exhibition catalogue. Exhibition curators Diana Tuite and Linda J. Docherty explore the shaping of American artistic identity between 1876 and 1925.