Marvin Bileck Printmaking Project
The Marvin Bileck Printmaking Project brings guest artists to Bowdoin College each year giving printmaking students the opportunity to participate in an intensive workshop with a nationally renowned artist.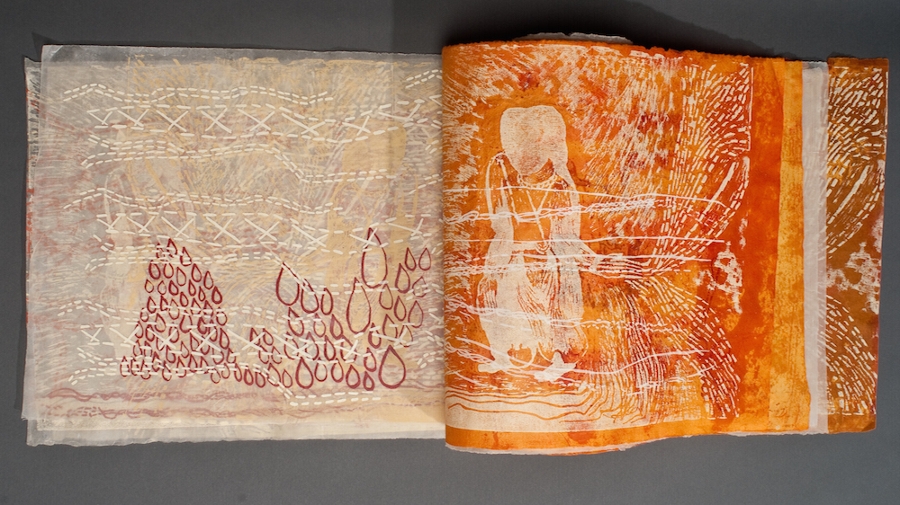 In the process, students learn new techniques of printmaking and encounter different approaches to image-making. At the end of the project, each student keeps a print created with the visiting artist.
The project often includes a lecture which is open to the community, bringing attention to the art of printmaking, as well as a visit to the Bowdoin College Museum of Art to view its collection of etchings by Marvin Bileck (which were on view along with Emily Nelligan's drawings during the 2000 exhibition Littoral Abstractions).
Artist Emily Nelligan started the project in honor of her late husband, Marvin Bileck, a lifelong artist and teacher. He served as Professor Emeritus of Queens College, New York, and his work has been described by critics and art historians as comparable to such artists as Holbein and Rembrandt. The couple lived on Cranberry Island, Maine during the summer months for many decades, a landscape reflected in Emily Nelligan's atmospheric charcoal drawings and Marvin Bileck's detailed etchings. The couple's work is often exhibited together.
Marvin Bileck Printmaking Project Visiting Artists
Nancy Blum
Lisa Bulawsky
Tatana Kellner
Nicole Pietrantoni
Liz Chalfin
Shelley Thorstensen
Amze Emmons
Corinne Teed
Claudia Fieo
Tara Takizama
Tomie Arai
Adriane Herman
Bukola Koiki
Simonette Quamina