Green Office Certification
Inspired by the success of Bowdoin's student Eco-Rep program the college implemented a Green Office Certification EcoRep program in 2008.  The goal is to have one or more representatives from each department educating their colleagues about sustainable practices!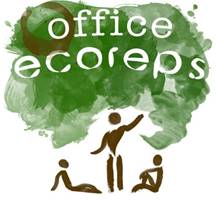 Utilizing a peer-to-peer model, the Green Office Certification Eco-Rep Program works to foster an environmental culture at Bowdoin that values employees' efforts to actively engage in practices of energy conservation, water conservation, waste reduction, reuse, recycling, and environmentally preferable purchasing. By developing a core group of Bowdoin employees who are willing to help spread awareness about the environmental impacts of our everyday actions, along with simple suggestions that everyone can implement to decrease our impact, we have spread our sustainability message quicker and more effectively than by relying on Bowdoin's sustainability office alone.
Below is a list of the current Office Eco-Reps. If you are interested in becoming an Office Eco-Rep or having your office "Green Office Certified", please contact Keisha Payson.
Suzanne Astolfi, Asian Studies
Martie Janeway, Art History Department 
Sue O' Dell, Hatch Science Library
Tuyet Matthews, Development and Alumni Relations
Carla Mahaney, Admissions
Suzanne Mahar, Office of the Registrar
Lynne Yanders, Dean of Students
Janice Staples, Academic Affairs
Avery Friend, McKeen Center
Shana Stewart Deeds, Environmental Studies
Rosemary Armstrong, Environmental Studies
Cathryn Field, Earth and Oceanographic Science
Alison Cyr, Dining Administration
Tricia Gipson, Dining Administration
Kendra St. Gelais, Student Aid Office
Callie Kimball, Theater and Dance
Deb Puhl, Theater and Dance