Sidney J. Watson Arena
Its designers say it has the best and most energy efficient refrigeration system, dehumidification system, seating design and home team accommodations of any Division III collegiate arena.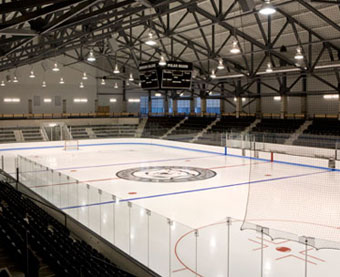 For more information visit our Sidney J. Watson LEED Poster.
Following is a list of some of the measures Bowdoin has taken to incorporate LEED standards into the arena.