Green Buildings
Our campus buildings are one of the clearest articulations of who we have been, who we are, and who we work toward being.
Bowdoin's original Climate Action Plan, written in 2008, stipulated that all new construction would be LEED silver or better. LEED stands for Leadership in Energy and Environmental Design, and it has been the preferred standard for the US Green Building Council since 2000. Buildings attain LEED status at the certified, silver, gold, or platinum levels, depending on which of more than eighty energy efficiency initiatives are met in design and construction. 
Since 2000, additional innovative green architecture standards have come into being, each embodying different aspects of environmental and sustainable ethics. Each of the top-tier standards have specific attributes and goals that align best with certain types of building projects, or address a particular challenge of building design or use. Embracing the variety of green building design standards available makes it easier for Bowdoin to construct buildings that are environmentally friendly, and best suited for the unique site, purpose, and anticipated life of each structure. 
The College's Climate Action Plan for 2030 will incorporate this new ecosystem of green-building options to match the most appropriate green design standard to the purpose of each new campus building. For example, the needs of a science building, such as the Roux Center for the Environment (LEED platinum), and student residents, such as Park Row Apartments (Passive House design), are significantly different. We welcome the opportunity to use Bowdoin's campus as a showcase for a variety of healthy and energy-efficiency spaces in which to study, live, and play.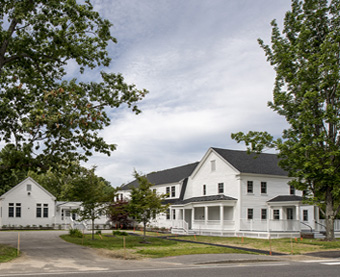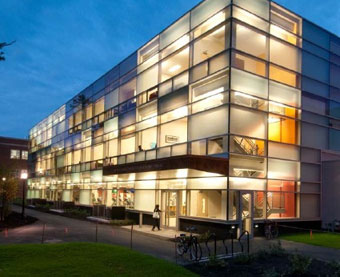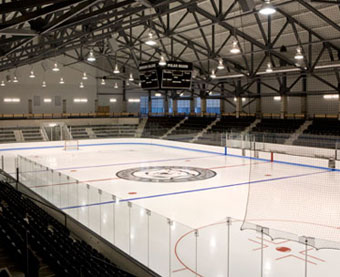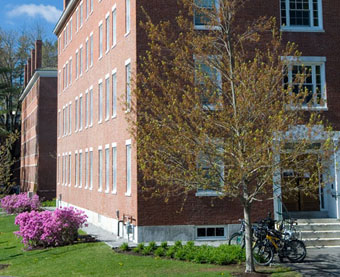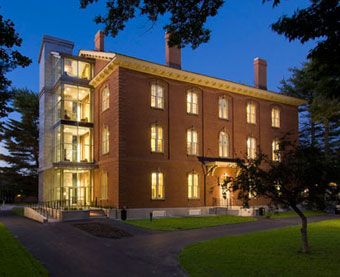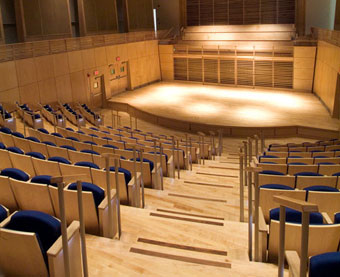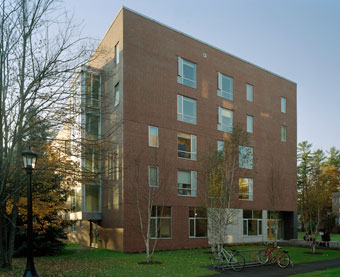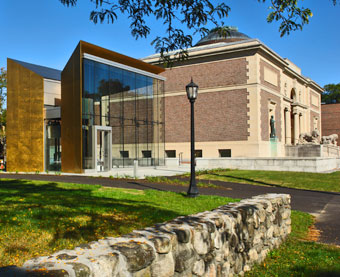 Scroll through the building slideshow and click on individual building photos for examples of how Bowdoin has incorporated sustainable design principles to various campus building projects.
Green Building Timeline & Features
Newest Projects
Follow this link for details about the new construction at the Schiller Coastal Studies Center and of the Harspwell Road Apartments. Both projects incorporate Passive House insulation principles and are being constructed with the potential to be solar-powered.