Bowdoin Bricks
The "Bricks" are the six first-year dormitory buildings — Appleton Hall, Hyde Hall, Coleman Hall, Moore Hall, Maine Hall, Winthrop Hall — and were renovated in three phases between 2006- 2008 to update the student residence facilities for room accommodations, code compliance, and accessibility.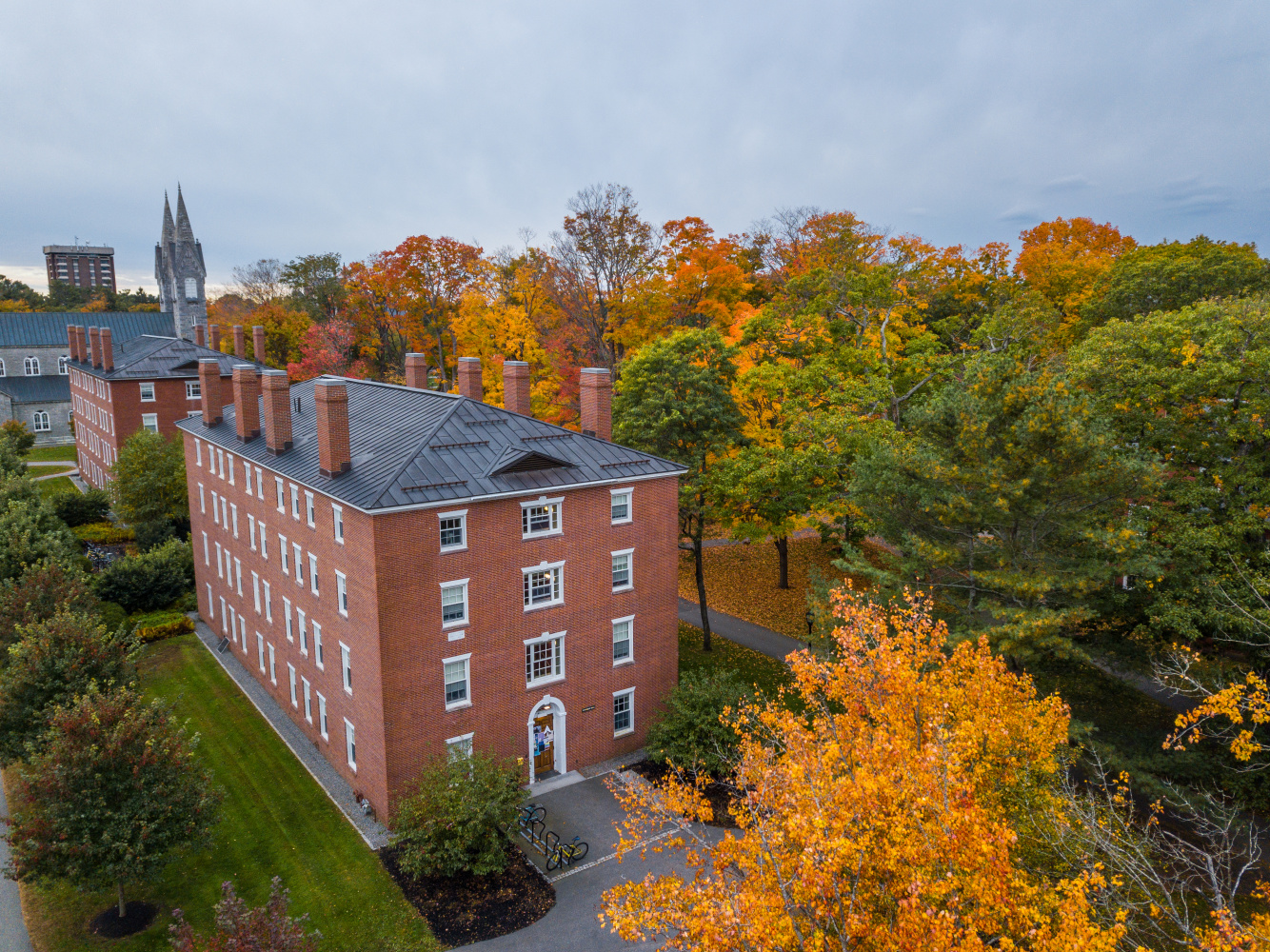 There were numerous goals established at the start of the project. The historic nature of the exterior of the buildings was to be preserved in accordance with the current preservation practice and recommendations from the State Historic Preservation Commission (SHPC). The buildings were to be upgraded to meet the building and fire code requirements along with improving accessibility to the buildings. The interior layout of the building was designed in a manner that continued the traditions and social structure of freshman housing. The interior layout of the building was based on three-room quads grouped along with generous hallway common space.

In addition to the goals mentioned above, the project was to meet the sustainability guidelines established by Bowdoin College. By establishing these sustainable goals, the College confirms its commitment to providing efficient and environmentally friendly buildings that enhance the wellbeing of the students that live and work in them. Environmental and sustainable design has many levels of benefit for the College, its students, and the surrounding community. The institution benefits from the energy use reduction of the building and the students benefit from a well-designed building that is environmentally friendly. Real benefits are achieved for the long-term health of the local community and the planet.
The sustainable aspects of the project included the following:
Improved energy performance with the installation of new insulated windows
Installation of new efficient electric lighting systems and controls
Maximizing mechanical system performance
Use of efficient equipment and appliances that meet EPA Energy Star criteria
Recycled construction waste management
Use of building materials that are made from recycled waste and are regional
Improved indoor air quality that complies with ASHREA / OSHA regulations
Building occupants have operational control of windows, lights, and HVAC systems
Following the LEED Green Building Rating System as a guideline, the following information outlines the sustainable goals that were achieved for the project.
Sustainable Sites