Dining
Bowdoin Dining is committed to incorporating sustainability strategies throughout their operations.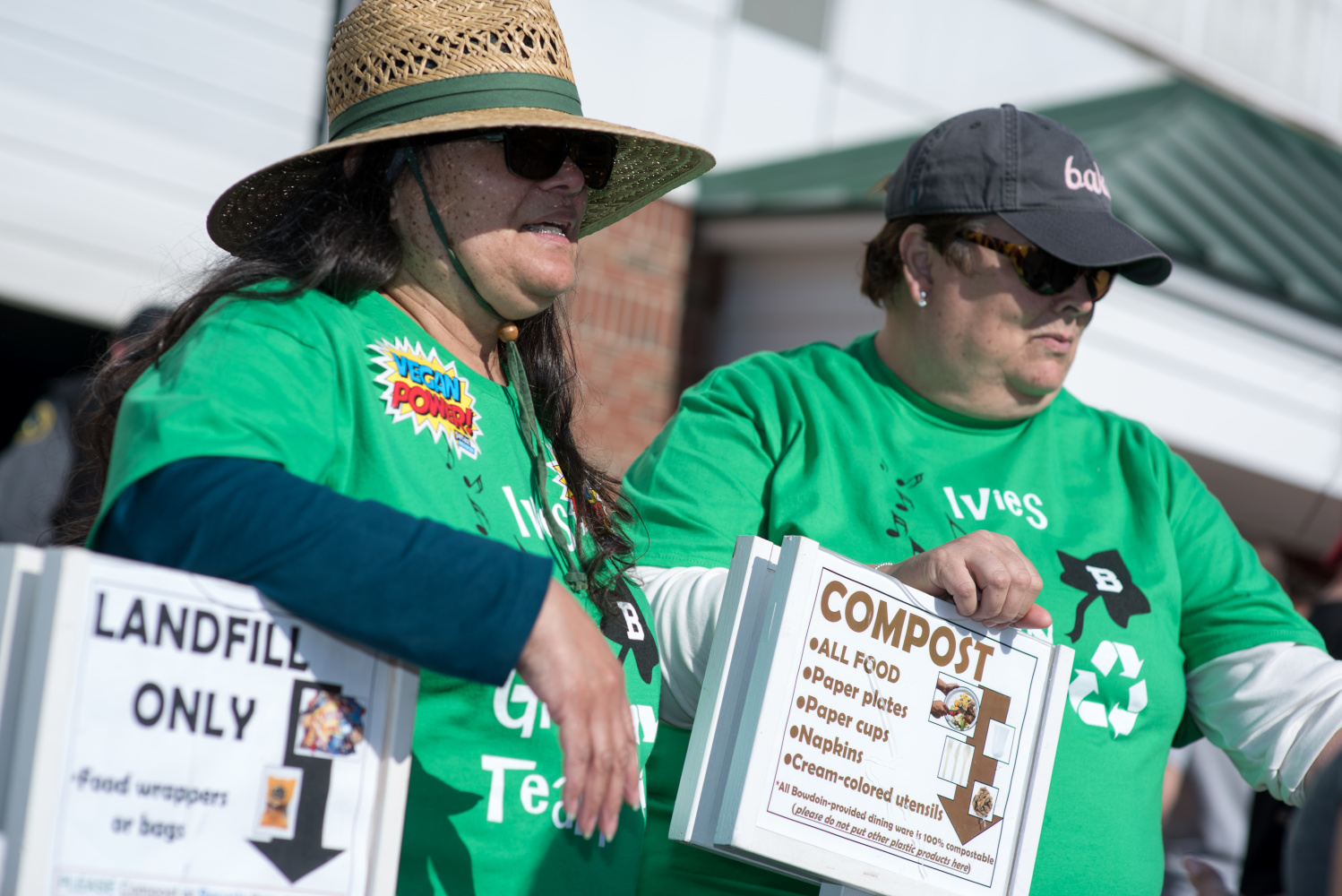 Dining Services maintains a strong focus on healthy and local food purchasing. They also craft menus that include vegetarian and vegan options at every meal. Waste management strategies include reducing waste at the source, diverting food waste to a local farm, as well as composting, and zero-sort recycling. These efforts have resulted in campus dining halls using trash dumpsters that are smaller than their recycling dumpsters!
For more information on Bowdoin Dining's commitment to sustainability, including incentives offered to students for using reusable mugs, lunch bags, and to-go containers, as well as details on their local purchasing efforts and strategies to reduce waste, visit Bowdoin Dining's sustainability webpage.
Contacts
Please contact the following individuals with questions regarding Bowdoin's sustainable dining.
Ken Cardone: Interim Director of Dining
Adeena Fisher: Assistant Director, Marketing and Special Projects