ResLife Student Staff
The 78 students on the residential life staff include first-year Proctors, Resident Assistants (RAs), and College House Proctors.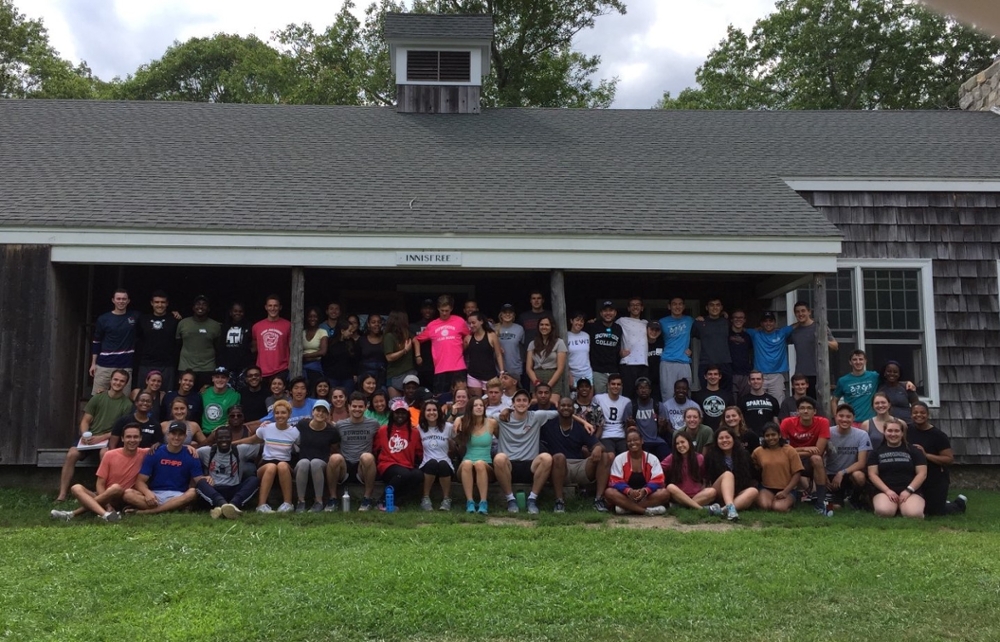 Residential Life student staff during August 2018 training
First-year proctors live in first-year residence halls and serve as guides to new students by introducing resources at Bowdoin available to them and facilitating integration into Bowdoin's community.  RAs and College House proctors provide support for individual students, help build community in the upperclass residence halls and serve as additional resources for first-years.
The student staff is selected annually through a competitive application process and undergoes extensive facilitation and resource training throughout the academic year.  Through the ResLife program students from all aspects of the Bowdoin student experience (athletes, editors, multicultural club leaders, musicians, community service leaders, activists, etc.) engage in dialogue about our campus culture and their responsibilities in shaping it. ResLife staff design and implement programs throughout the year that bring students together over ideas, food, activities, and conversations. These programs and connections enable the ResLife staff to provide thoughtful, responsive support to individuals while proactively building an inclusive learning community for all students.