Published September 03, 2019 by Tom Porter
"Learn to Ask for Help," President Rose Tells Class of 2023
The College's annual Convocation ceremony, marking the official opening of its 218th academic year, was held September 3, 2019, in Pickard Theater, Memorial Hall. In his "Opening of the College" address, President Clayton S. Rose welcomed students, as well as faculty and staff colleagues.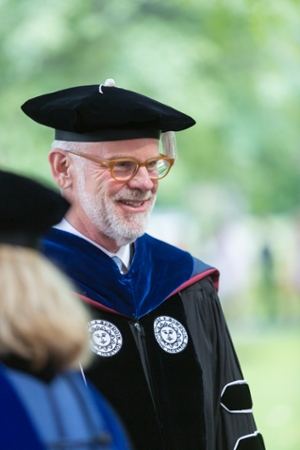 Addressing the new Class of 2023, he said he wanted to go in a different direction from previous occasions and talk "more personally" to the incoming students.
"Tomorrow, college begins. It will almost certainly be a remarkable four years for you. A time to stretch yourself, to explore, to triumph, to fail, learn, grow, and change. You will quicken the pace in the lifelong journey of discovering who you will be," said Rose. Bowdoin students are very smart, he acknowledged. "But, in general, you're terrible at one thing: … asking for help. This needs to change."
During the next four years, he said, they will face a number of weighty challenges. "Many will be important and difficult, and the big challenges and important decisions do not lend themselves to easy answers and clean outcomes."
"These moments may also test your character, so make your decisions with integrity," he added, admitting that "the process of owning who you are and who you want to be… will almost certainly be hard—really hard, at times—but it is exciting and it is part of life." As students navigate this path, Rose said it's important for them to remember that they're all "in the same boat" and that "help is everywhere."
"You need to develop the skill and disposition to make seeking help a regular part of your routine, here and through your life," he commented. "Asking for help is not a sign of weakness, quite the contrary, it is a sign of strength, of self-assurance. And this is the place to do it. This is a community like no other," he concluded.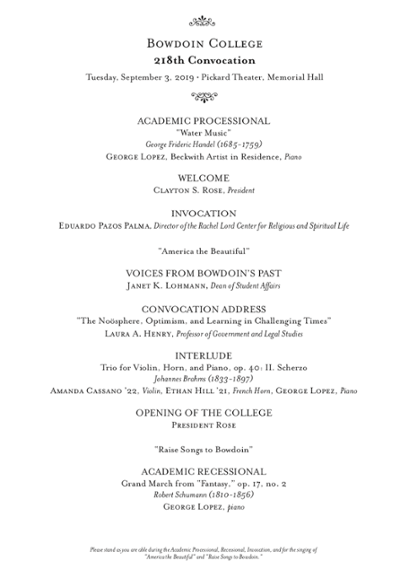 Voices from Bowdoin's Past
Dean of Student Affairs Janet Lohmann gave her first "Voices from Bowdoin's Past" address, focusing on the inspirational figure of Virgil Logan of the Class of 1969. Logan came from a working class background in Ohio, said Lohmann, "could speak on any topic and ended up winning just about every speaking contest there was. He was a leader. Everyone on campus knew who Virgil Logan was, and they respected him."
"High on [his] list of passions were human rights and human dignity, and that's where he channeled his energy and his dedication," she continued. Lohmann told a story recounted to her by Logan's roommate Bob Ives '69 about how the pair of them were preparing to hitchhike to Atlanta, Georgia, for the funeral of Dr. Martin Luther King in 1968. When Bowdoin's acting president, Athern Daggett, found out about this, he summoned them to his office and offered them free flights to Atlanta if they were willing to represent Bowdoin College at the funeral.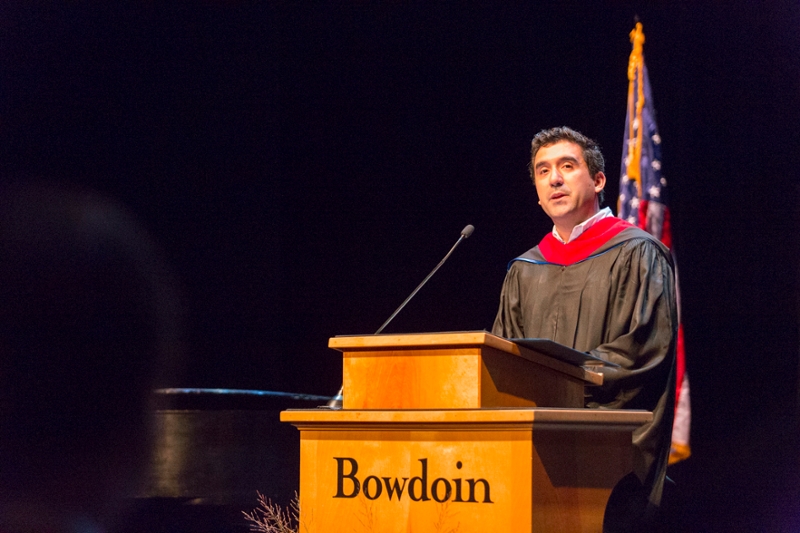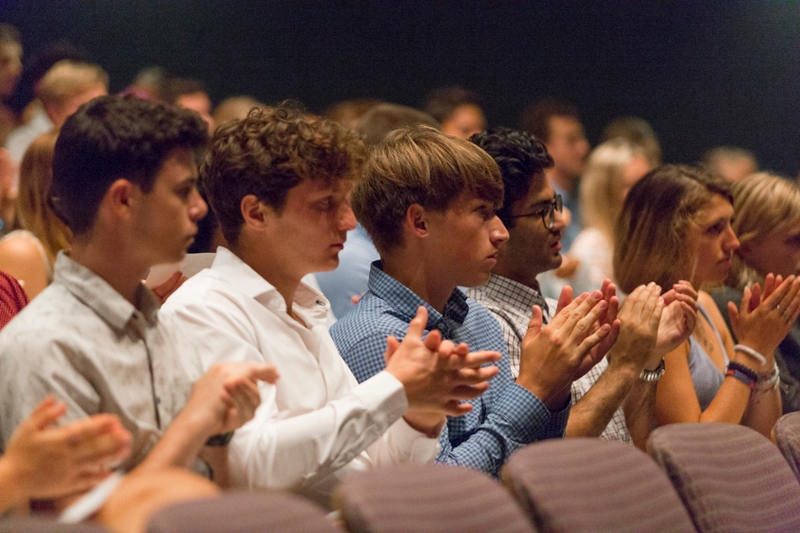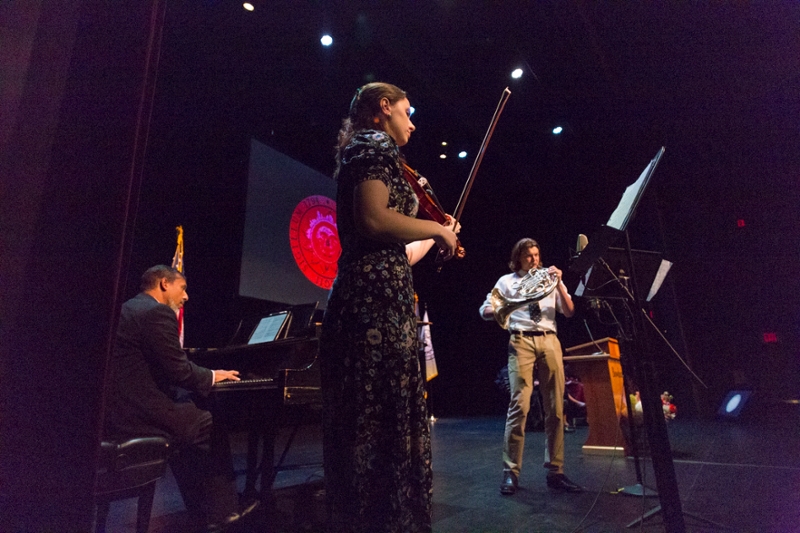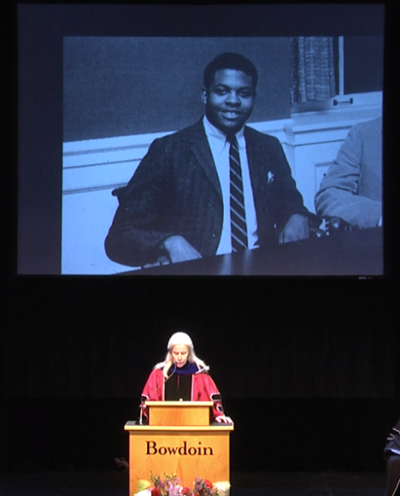 Such experiences fueled Logan's commitment to civil rights, said Lohmann, and "Virgil was instrumental in forming the Afro-American Society at Bowdoin, known today as the Black Student Union." In 1969, Logan and other members of the society developed a proposal to establish "an Afro-American Center to 'serve as a focal location for the cultural, intellectual, and social activities of black students.'" The center opened the following year, explained Lohmann, and is now known as the Russwurm Center.
During his time at Bowdoin, Logan was awarded the Franklin Delano Roosevelt Cup, and during his final year was recognized as the senior who showed "the highest qualities of conduct and character." He would also be awarded one of Bowdoin's first two Watson Fellowships and go on to earn a master's degree at Harvard, "devoting his career to education in urban environments."
This semester would be a good time to honor Logan, said Lohmann, as the College prepares, in November, to "celebrate a half-century of multiculturalism and scholarship through the Africana Studies Program, the African American Society, and the John Brown Russwurm African American Center.
"Sadly," Lohmann goes on to say, "the former student who started it all won't be here for the celebration. Virgil Logan passed away in 1989 at the age of forty-two, a victim of the AIDS epidemic." 
Convocation Address
This year's Convocation address was delivered by Professor of Government Laura Henry, a scholar of European and Russian politics, with an added focus on environmental issues. Her talk was titled "The Noösphere, Optimism, and Learning in Challenging Times." The noösphere, she explained, is a new stage in the earth's development to do with the sphere of human thought and it was identified in the early twentieth century by the Russian scientist Vladimir Ivanovich Vernadsky.
It's a concept that Henry said she first came across while living in Russia in 1993, "a freshly minted college graduate. The Soviet Union had disintegrated only a year and a half earlier," she continued.  "I was working and traveling in Russia to research the dramatic changes in political and economic systems up close."
Henry was working with environmental activists, she explained, but her work often came up against "the brutal realities of daily life in Russia at this time," as economic hardship and hyperinflation meant that most citizens were only focused on survival. She was impressed how many of the environmentalists she knew were able to sustain their commitment in such traumatic times. This was when Henry first heard reference to the noösphere, which Vernadsky described as "the Earth's third stage of development, after the geosphere and the biosphere."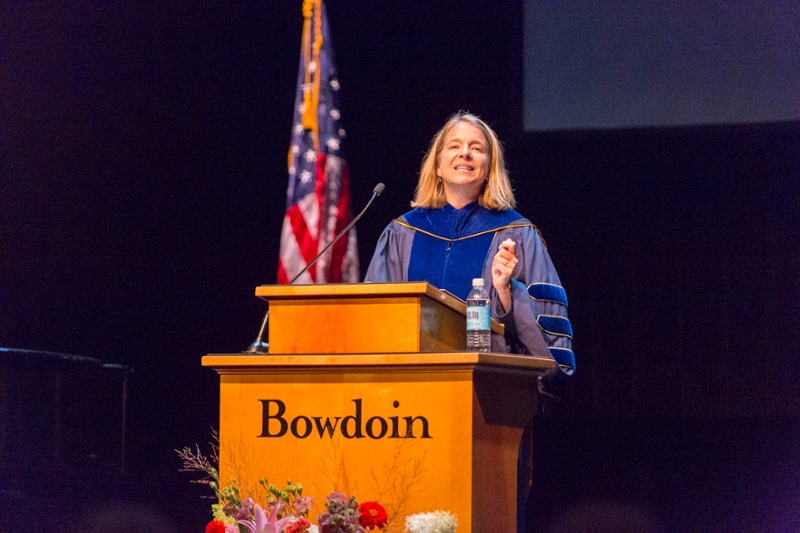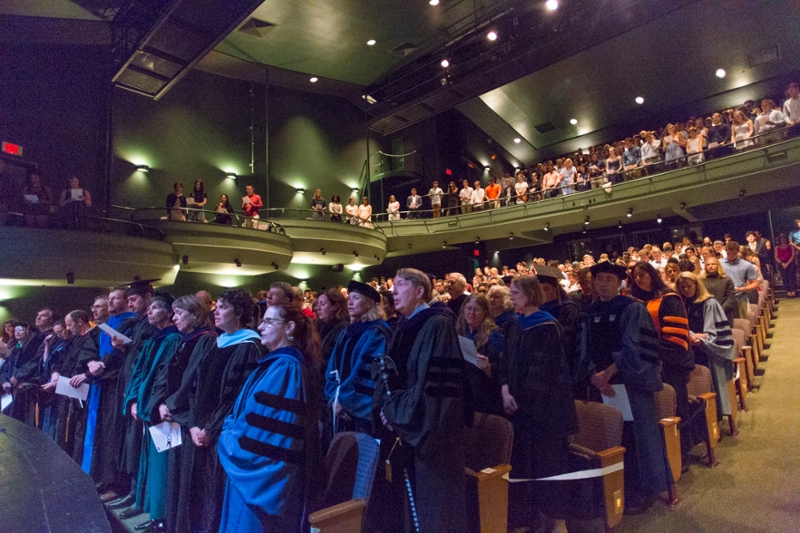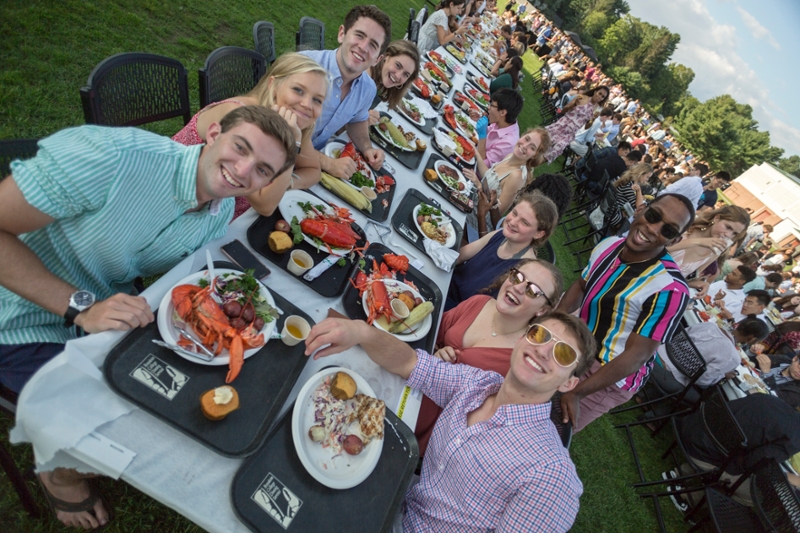 "Many of [these environmentalists] explained to me, at length, that the changes in Russian society, despite the economic dislocation and human suffering, offered a new opportunity: the possibility of a shift from material values to spiritual or ethical values," she said.  "The difficult post-Soviet transformation could portend a remaking of the human relationship with nature."
This realization taught Henry a number of important lessons, which she communicated to the listening students. The first was to "slow down and listen" and not let your own confidence "crowd out your ability to hear what matters to others." The second was to accept that feelings of confusion and being perplexed are natural and "should be embraced as a painful, but essential part of learning." The third lesson is to appreciate that "context matters" and that "we are shaped by the political and social context in which we live in ways that we cannot understand." As Henry approached the end of her speech, she offered this reflection: "I have learned the most when my capacity for listening or empathy were greatest, when curiosity outweighed my desire to come to a conclusion." 
The musical interlude was performed by Amanda Cassano '22 on violin and Ethan Hill '21 on French horn. They were accompanied by Beckwith Artist in Residence George Lopez on piano in their performance of the second movement of the Trio for Violin, Horn, and Piano op.40 by Johannes Brahms (1833-1897).