Published January 22, 2019 by Tom Porter
Bowdoin's Laurence: May's Brexit Deal 'Can Still Happen'
Writing in the international affairs news site
The National Interest
,
Professor Henry Laurence
suggests that May's deal, or something close to it, could become a reality due to a lack of viable alternatives.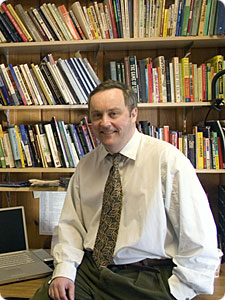 "While the original deal is no one's first choice," says Laurence, "it is perhaps the only available option that is not completely toxic to one or another of the key political groups."
Read Henry Laurence in The National Interest.    
On Tuesday February 5, 2019, Laurence will team up with his colleague, Associate Professor of Goverment Laura Henry, to present a public discussion and Q&A titled Brexit Explained. The event is at 7:30 p.m. in the Kresge Auditorium.