Published January 25, 2018 by Tom Porter
Dramatic Photographs from an 1869 Arctic Art Expedition on View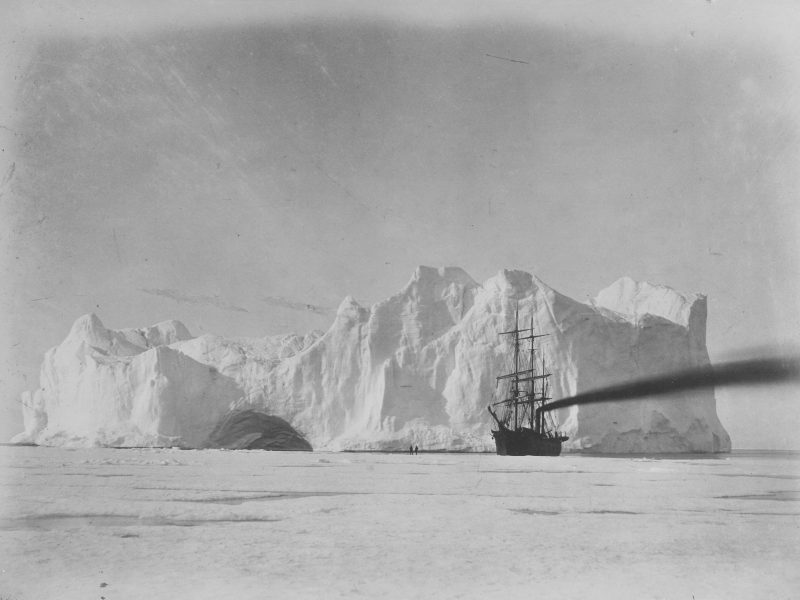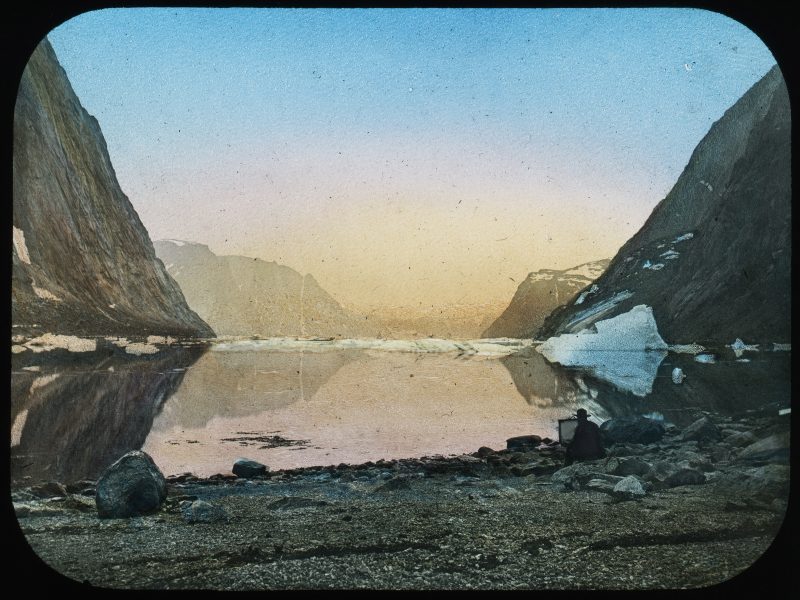 The exhibit, in the Hubbard Hall Foyer, showcases ten spectacular images of Arctic landscapes.
The images date to the summer of 1869. It was then that American landscape painter William Bradford, with the financial backing of a wealthy patron, spared no expense in hiring a ship, a crew, and the talented photographers John L. Dunmore and George P. Critcherson, for an expedition Bradford later described as having been "made solely for the purposes of art." At the time, the idea of braving the extreme conditions of the Arctic to simply make art was unheard of, yet the results were well worth the effort.
The exhibit features prints of Dunmore's and Critcherson's photographs, purchased by the museum in 1991, as well as a unique collection of glass lantern slides donated to the museum by Spencer Apollonio in 2004. The slides, depicting retouched photographs and Bradford's hand-drawn art, may have been used by Bradford himself during public lectures in the 1880s and 1890s. "This exhibit is a great opportunity to show off some of the oldest and most beautiful photographs in the Arctic Museum's collection," said Michael Quigley, the museum's assistant curator. "They are the result of setting loose exceptionally talented artists in a uniquely spectacular landscape."
Solely for the Purposes of Art: Images from William Bradford's 1869 Arctic Expedition will be on view through June 3, 2018.