Faculty News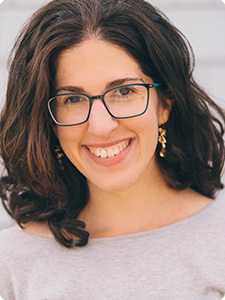 Margaret Boyle joined students and faculty from Hispanic Studies and Latin American Studies at U-Mass Amherst for the premiere of "Wild Thing", an English-language translation of Luis Vélez de Guevara's 1613 "La Serrana de la Vera". She gave a keynote in the afternoon before the performance and joined the director for a talkback with audiences after the show. She also spoke with Leyma López, a director from NYC's Repertorio Español about her current production of Ana Caro's Valor, agravio y mujer, discussing the show at a symposium at Amherst College and publishing about the production in Comedia Performance. She also continues to research on early modern healthcare, in the last year presenting at the MLA and GEMELA conferences as she and Sarah Owens (College of Charleston) complete their forthcoming co-edited volume, Health and Healing in the Early Modern Iberian World: A Gendered Perspective. She has accepted a Fulbright Senior Scholar award as a researcher in residence at the Instituto de Historia de la Medicina y de la Ciencia López Piñero in Valencia starting January 2020.
Nadia Celis enjoyed writing a blog for the Centro Gabo website, where she published advances of her research on "Intimacy and Violence" in Gabriel García Márquez's work. She also completed and published the article "Entre el 'crimen atroz' y el 'amor terrible': Poder y violencia en Crónica de una muerte anunciada" (Revista AEGS 2019), that won the Victoria Urbano Award to Best Critical Essay. She took a maternity leave in the Fall 2018 to welcome a new addition to the family. Returning to teach on the Spring of 2019, Celis designed a new course on the Colombian armed conflict and the transition to peace after the 2016 agreement between the Colombian government and the FARC EP.  In collaboration with Prof. Faveron-Patriau, Celis co-organized the colloquium "Memory, Truth and Justice: Lessons of the Peace Processes in South America".
Javier Cikota spent his first year at Bowdoin developing brand new seminars on Race and Belonging in Latin America, and on Race and Gender in Borderlands.  He also taught the Modern and Colonial history surveys.  He is revising an article on responses to allegations of cannibalism in northern Patagonia and is organizing a panel on "Argentine History from the Interior" for the Latin American Studies Association conference in Boston.  Javier was honored to be part of a public lecture series for the Maine Humanities Council during Spring Break on Conrad's Nostromo, where he gave a lecture entitled "'Bad neighbors': what Costaguana Tells us about Latin America in the World." He is excited to teach a First Year seminar on "deviancy" in Latin America in the fall, and an experimental seminar on Crime and Punishment in Latin America in the spring.
Upon returning from sabbatical, during which her book Guernica en la escena, la página y la pantalla (Prensas Universitarias de Zaragoza, 2017) was published, Elena Cueto co-organized the symposium "Rethinking Galdós's Studies" at Bowdoin. Her own study of 19th century author Benito Pérez Galdós in recent historical fictions and television period films is part of an ongoing research project on constructions of heritage in Spanish cultural production. She contributed an essay on the representation of Catalan anarchism in television series to the volume Televising Restoration Spain (Palgrave 2018), which was presented at the Cine-Lit 9 conference in Portland, Oregon and the meeting of the North American Catalan Society in Chicago.
Marcos Lopez spent last summer writing peer-reviewed journal articles based on his research in Mexico's San Quintin Valley, which has become a major hub for strawberry production and a place of employment for over 90,000 indigenous migrant farmworkers that originate from southern Mexico. He continues to work away at his book manuscript, tentatively titled: El Agua Calienta: Agriculture, Water and the Under Currents of Indigenous Farmworker Resistance in Mexico. Over the past year he presented his research at the annual meetings of the Eastern Sociology Society, American Sociological Association, and the Latinx Studies Association.
Gustavo Faverón Patriau's new novel, Vivir abajo, was published, in two different editions, by Peisa for Peru and Mexico, and by Candaya for Spain and the rest of the Hispanic world. The novel is currently shortlisted as a finalist for the prestigious Biennial Novel Prize Mario Vargas Llosa. The English translation is underway. The fourth Spanish edition of his novel El anticuario, as well as its Spanish e-book version were also published in the last few months. Meanwhile, he is working on his new scholarly project, a book on Jorge Luis Borges's short story "El Aleph." In upcoming months he is invited to the International Book Fairs in Buenos Aires, Santiago de Chile, Guadalajara, and Lima, and for a book tour of Vivir abajo in Spain.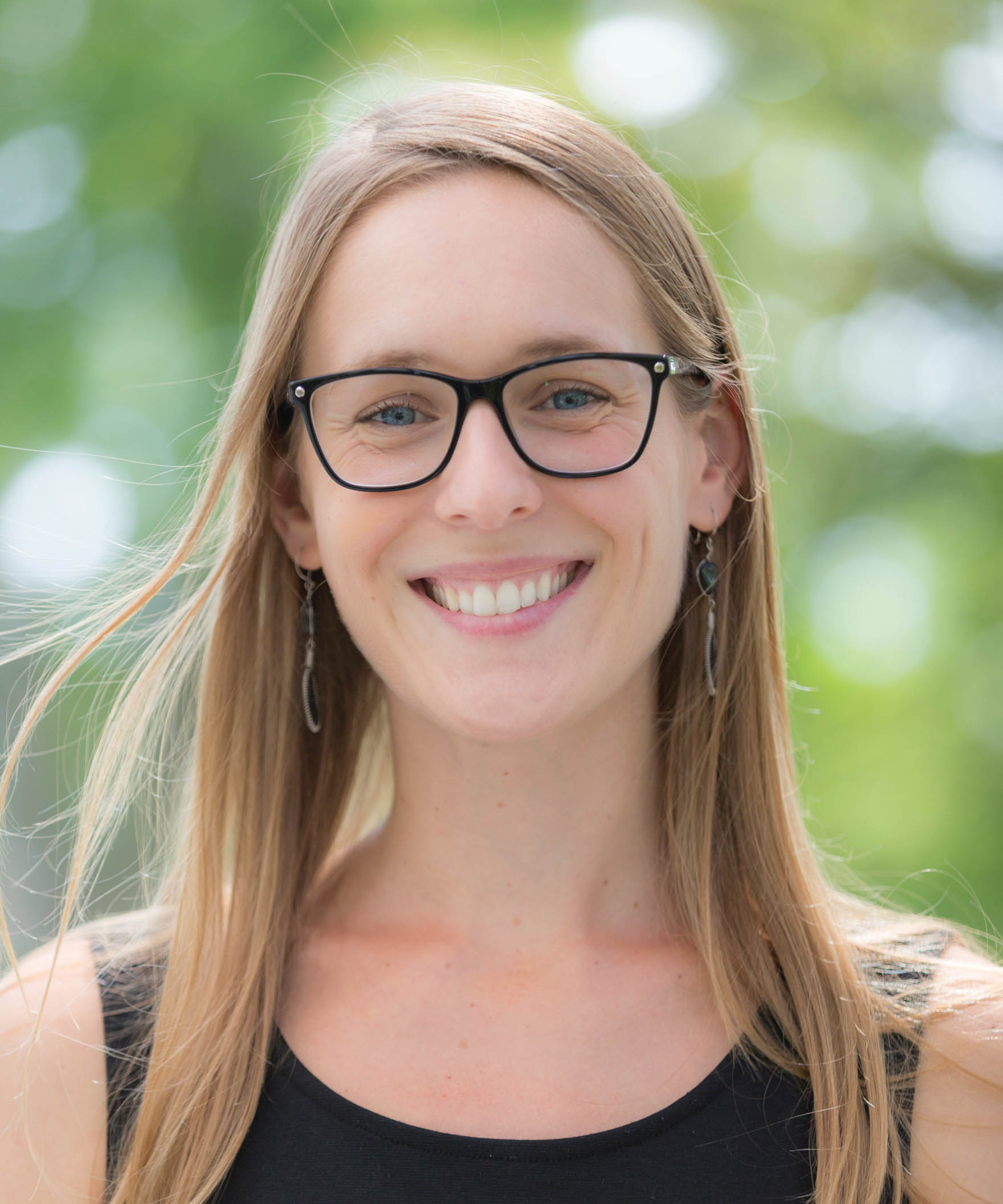 Irina Popescu created and taught the first ever First-year seminar for LAS, "Human Rights in the Americas," during the fall. In March, she organized a three day seminar on Human Rights and Cultural Production in the Americas for the American Comparative Literature Conference in Washington D.C. where she presented a paper on law and feminicide in Argentina. Her article "Legal Frameworks and Cultural Media: Documenting Feminicidio in Argentina" is currently under review. With the kind and generous support of Bowdoin College, she is also presenting two new papers on transitional justice and performance in Mexico at the Society of Latin American Studies conference in England as well as the Latin American Studies conference in Boston. Irina also published a piece on pedagogy in Inside Higher Education as well as a piece on Radical Art in Oxford's History Workshop.
Marcio Siwi recently completed an article that explores Latin America's role in the renaming and revitalization of Manhattan's Avenue of the Americas in the 1940s and 1950s – one of New York's lesser known postwar urban renewal projects. The article has been accepted for publication.  He is completing a chapter for an edited volume on São Paulo and has been working on his own book manuscript titled "Making the Modern and Cultured City: Art, Architecture, and Urbanism in Postwar São Paulo."  Additionally, he has taught a course on race and national identity in Brazil in the fall and is currently teaching a seminar on cities in Latin America.
Jay Sosa published an article "Subversive, Mother, Killjoy: Sexism Against Dilma Rousseff and the Rise of the Brazilian Right," in Signs: Journal of Women and Culture in Society. The article examines public representations of former Brazilian president Dilma Rousseff over the course of her political career. In 2016, Rousseff was impeached in a highly controversial process, and many questioned sexist treatment against Rousseff. The article uses displays of sexism against Rousseff to examine the gender politics of Brazil's rightward turn. With the generous support of Bowdoin College, Jay also delivered papers at the American Anthropological Association (AAAs), Brazilian Studies Association, and the Association for the Study of Portuguese Language. At the AAAs in November, Jay began a two-year position as co-chair of the Association for Queer Anthropology.​ Support from the college also supported a research trip to São Paulo, where Jay conducted ethnographic fieldwork with LGBT activists after the election of Jair Bolsonaro. In March, Jay participated in the Superlative City conference at Princeton University. The papers from this conference will form a book, also titled Superlative City, for which Jay is a co-editor.
Sebastián Urli's article "'Soñamos una esfinge': Coleridge, poesía e imagen en Borges" was published in Variaciones Borges 46 (October 2018). He has also published two poetry books, Diagnóstico (Buenos Aires: Zindo&Gafuri, 2018) and, in collaboration with María Auxiliadora Balladares, Urux. Una correspondencia (Quito: Pirata Cartonera, 2018). He was one of the Keynote Speakers at the Symposium "Jorge Luis Borges, 40 años de su visita a Ecuador" in the Pontificia Universidad Católica de Ecuador in June, 2018. He also read at the conference: "Juan Gelman. Avatares de su poesía" at the II Feria del Libro Independiente in Quito. Last Fall, with the support of the Crandall Fund and Lectures and Concerts, he hosted the event "The Contemporary and Its Discontents: A Conversation with Argentine Writer Sergio Chejfec". And next July he will be chairing the panel "Políticas y poéticas de la ciencia (en la) ficción: algunos ejemplos contemporáneos" in the III Symposium of the Southern Cone Section of the Latin American Studies Association (LASA). Starting July 1st he will join the Department of Romance Languages and Literatures at Bowdoin as an Assistant Professor.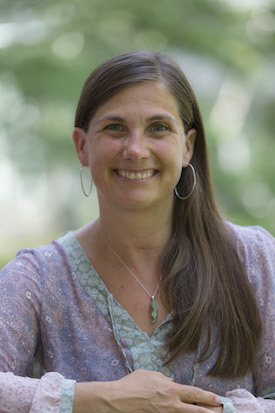 Krista Van Vleet created two new courses this year, "Youth in Global Perspective: Agency and Insecurity" an advanced seminar in Anthropology and Latin American Studies and "Hierarchies of Care: From Kinship to Global Citizenship," an intermediate-level course in Anthropology and Gender, Sexuality, and Women's Studies. Her forthcoming publications include a research article, "Between Scene and Situation: Performing Racial and Gendered Alterity in a Cusco Orphanage" (Anthropological Quarterly vol. 92, no. 1, 111-132) and an encyclopedia entry on gossip and rumor in the International Encyclopedia of Linguistic Anthropology. Her book Hierarchies of Care: Girls, Motherhood, and Inequality is in production at University of Illinois Press. She presented "Alterity and Intimacy in Traveling Performances" and served as discussant on "Feminist Genealogies and the Anthropological Imagination: New Research on the Andes" at the American Anthropological Association meetings in San Jose, California. She is looking forward to participating in the Latin American Studies Association conference in Boston this May as a discussant for the panel, "'Hard Work' and 'Laziness' in Latin America: The Racial, Ethnic, and Class Ideologies that Underpin Social Inequality."
Carolyn Wolfenzon's article "El cine de Quentin Tarantino en Julián Herbert: la estética del límite" has been accepted for publication in the journal A Contracorriente for its May issue and her book chapter entitled "Herejes de Leonardo Padura: una crítica al libre albedrío en Cuba" is forthcoming in a book about Padura's work. She gave a talk about the novel "Herejes" by Padura at the XLII Congreso iLLI of the Pontificia Universidad Javeriana in Bogotá, and she presented her paper: "El cuerpo en coma: la agonía de México en Canción de tumba en Julián Herbert" at the Conferencia de Mexicanistas, organized by the University of California at Irvine. For Bowdoin, she created a new class for heritage speakers entitled Spanish Non Fiction Writing Workshop, hosting journalists such as Leila Guerriero, Selva Almada and Néstor Díaz de Villegas. She took that class to the Boston Museum of Art to see Frida Kahlo's art and a special exhibition from photographer Graciela Iturbide. She is working on her a book-project entitled New Ghosts in Mexican Literature.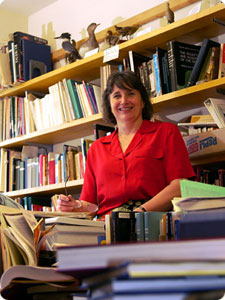 Susan Wegner worked this past summer at the Organization for Tropical Studies' Biological Research Station at Las Cruces, Costa Rica. Working at a project jointly run by scholars from Northern Arizona University and Oregon State University, she contributed to a census of fruits and birds, identifying and counting each at preset locations at local fincas.  This on-going project aims to assess the ecological value of planting fruit trees on the margins of small agricultural plots to provide food and habitat for bird species affected by the 80% deforestation of the Coto Bruces region over the last 70 years.  In addition to the census, seeds collected from traps at the sites were sorted, photographed and planted to determine what types of food plants might be being disseminated by birds.