Bowdoin Camps
The Bowdoin Day Camp and Art Camp will not be held during the Summer of 2021. Details for 2022 will be released in the Spring. 
Art Camp
Art Camp is a fully-supervised day in the art studio that nurtures seeing, exploration, and creativity in young people ages 5-15. No experience or expertise is necessary, just enthusiasm for the process of making art and a willingness to experiment with new ways of seeing. All sessions are held on the Bowdoin College campus. We look forward to welcoming new and seasoned campers this coming summer!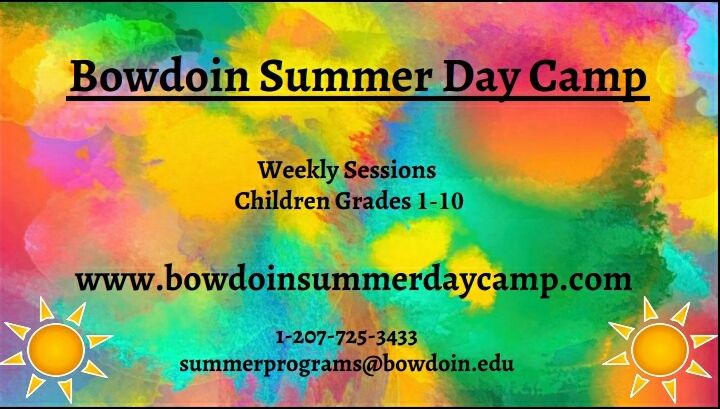 Day Camp
Day Camp is for children entering grades 1-10. We will play soccer, tennis, floor hockey, and other sports for fun, teamwork, and leadership. We also practice math, play board games, sing rock 'n roll songs, memorize poems, and do arts & crafts projects such as knitting and painting. The program is housed in Farley Field House on the Bowdoin College campus.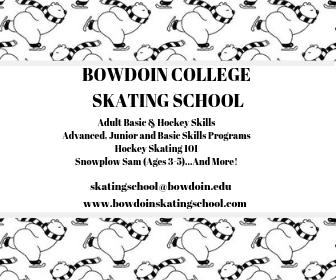 Skating School
Skating School is open to everyone ages 3 and up! Bowdoin students, faculty, staff, and members of the community are welcome to attend. We offer the Basic Skills Program designed by United States Figure Skating (USFS). The entire Basic Skills program is designed to be the best beginning ice skating program. The program has nine separate sets of curriculum, including programs that focus on choreography, synchronized skating, and hockey. All classes are offered at the Sidney J. Watson Ice Arena on the Bowdoin College campus. If you're looking to learn how to skate, the U.S. Figure Skating Basic Skills Program is your first step!