Scanning Electron Microscope (SEM)
A scanning electron microscope, acquired in 2016 with a grant from the National Science Foundation, provides a powerful tool for students, faculty, and visiting researchers to study the structure and composition of rocks, minerals, shells, and corals.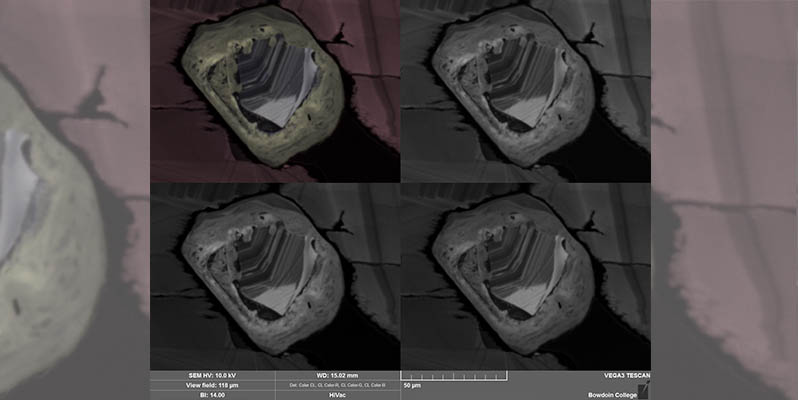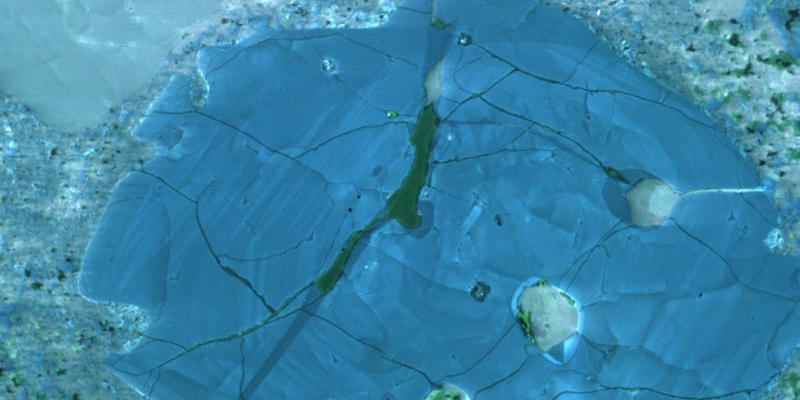 Uses
A scanning electron microscope (SEM) allows one to see well beyond the powers of the naked eye. It can, for instance, provide details or reveal history about the composition and formation of rocks, minerals, clamshells, corals, and ancient coins.
Features
The Tescan Vega3 LMU Scanning Electron Microscope (SEM) is equipped with an array of detectors. The backscattered electron (BSE) and cathodoluminescence (CL) detectors image samples, and the energy dispersive spectrometer (EDS) and electron backscatter diffraction (EBSD) systems collect quantitative data on chemical compositions and crystal orientations. The SEM is located in Roux 115.
The personal-computer controlled instrument allows:
Digital imaging (up to 300,000x magnification at c. 1 nm resolution)
Chemical analysis
Crystal orientation mapping
Using the SEM 
The SEM is used by students and faculty throughout the College. A range of specimens may be imaged and analyzed, including minerals, microfossils, nematodes, plants, bone tools, coins, and ceramics. 
The instrumentation facilitates innovative research that involves professors, collaborators, students, and community partners and expands the breadth of scientific inquiry possible at Bowdoin College.
The new instrumentation also provides undergraduate research training at the College. Undergraduate students use the SEM in multiple courses, as well as during independent study and summer research projects. These research projects train students to apply modern analytical techniques to original research questions and enhance the infrastructure for research across disciplines at the College.
Related Forms