Reserve a Space
Inclusion and Diversity programs are housed in three locations: 24 College Street, 30 College Street, and the Russwurm African-American House, with student interns living and programming for all spaces.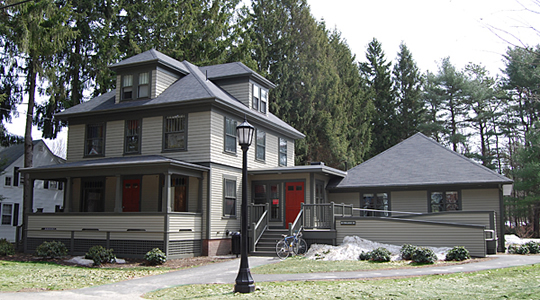 30 College Street
Monday-Sunday 8:30am-9:00pm
30 College Street is home to Bowdoin's Center for Multicultural Life and the Center for Religious and Spiritual Life. The first floor of the building is dedicated to general student use. There are rooms for meeting, dining, prayer, and socializing. There are also two kitchens on the first floor: one general purpose kitchen and a kitchen used solely to prepare foods that are either kosher or halal. The rooms on the first floor are usually open to casual use, but they can also be reserved for specific events.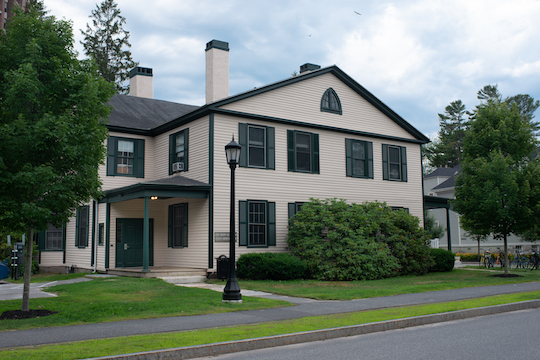 Russwurm African American Center
Closed for the Fall 2020 Semester
The John Brown Russwurm African American Center is named for Bowdoin's first African-American graduate (1826). John Brown Russwurm was originally built in 1827 for Professor Alpheus Spring Packard, Professor of Ancient Language and Classical Literature, who in 1836 sold half to William Smyth, Professor of Mathematics.
24 College Street
24 College Street is home to Bowdoin's Sexuality, Women, and Gender Center. The first floor has a living room and a multipurpose room which we call "the garage". These rooms can be used to study or hang out. They can also be reserved by student groups for meetings and programs.